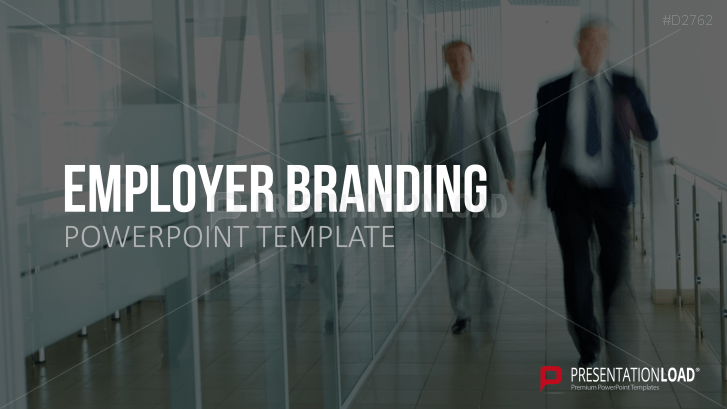 When looking for well-educated and motivated employees, modern companies need to make themselves more appealing in the job market - the process of "employer branding" leads the way to a self-consistent corporate name.
"War for Talent" - Competition for Qualified New Recruits
Today's work environment can be very competitive - not only with products and services but also for skilled employees. A company can often only recruit and successfully retain highly talented professionals with the potential to become executives (known as "high potentials") when it is seen as the most attractive employer ("Employer of Choice") in the market. A brand should be built using similar methods as those in brand management or marketing. Just like with a product, the entire company is developed and branded to be seen as a valued employer in the job market.
Improving Employer Appeal
Companies intentionally design the employer brand in the way they want to be perceived. Its content is not the only thing at its core but also the redeeming value proposition for current and future employees (EVP). Companies wish to be viewed as credible and authentic - from employees as well as customers and other stakeholders. As a result, maintaining the employer brand leads to a permanent increase in the quality of applicants, more efficient recruiting and higher candidate identification with the company. This is accompanied by an increase in employee involvement, as well as improves corporate culture and the company's image.
Employer branding aims for the internal and external process from the business as a whole and consequently tries to develop an employer brand. We have structured this process in an easily understandable way by using guidelines and checklists distributed in chart form. The benefits and possible process effects are discussed, and success-critical factors are clarified in more detail.
With Employer Branding, You Can
make your company a leading employer in the market

keep skilled employees in the company

earn the reputation of a reliable and authentic company
This PowerPoint Template Includes:
employer branding definition

facts and figures about employer branding benefits

corporate identity, employer branding and HR marketing

employer branding aspects (internal/ external)

components of the employer brand

developing vs. maintaining employer brand

employer branding impact on companies and employees

possible influencing factors

guidelines for implementing employer branding

SWOT analysis

templates for critical business reflection

checklists to monitor success (for example the field of PR)