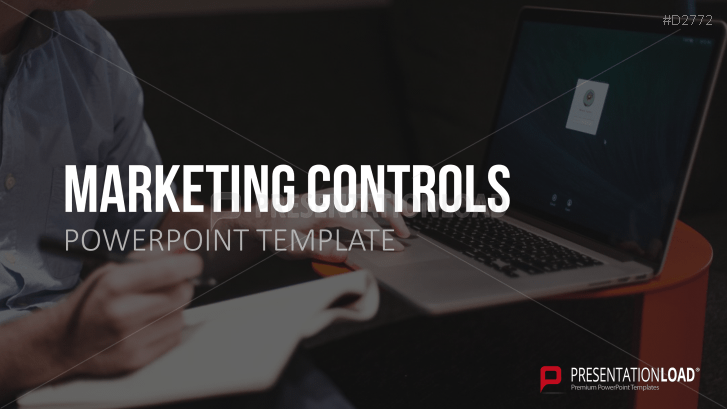 Show efficient marketing controlling with graphs, functions, and checklists to optimize your marketing strategy.  
Measurability of Effectiveness and Efficiency in Marketing Activities
Marketing controlling is a part controlling and part evaluating specific marketing decisions. First, examine how effective your marketing strategies are and if your goals are being met. Secondly, marketing controlling looks at how economically productive marketing campaigns are implemented, e.g. whether resource consumption is related to the effects obtained. Therefore, marketing controlling exerts a significant role in coordinating and controlling functions for strategic and operational marketing.
Success by Controlling Optimized Marketing Strategies
By analyzing marketing account data and making a thorough inspection of operations, an efficient workflow can be executed. For example, by an improved information exchange, the generation of indicators and target-actual comparisons can show which marketing activities are worthwhile for your business.
With this presentation, evaluate the effectiveness of your marketing mix methods and use the marketing controlling tools to ensure long-term profitability from your investment decisions.
Such reviews support the development and implementation of future, successful marketing strategies to the fullest potential. Find all valid explanations on the subject summarized on illustrative slides with matching graphics.
With our Marketing Controlling PowerPoint Template, You Can
monitor the success of your marketing activities

control effective and efficient measures for marketing

set up your business' future developments in an intelligent and flexible way
This PowerPoint Template Includes:
a definition of Marketing Controlling

definitions/ basic knowledge about marketing and controlling

graphical representations of marketing processes

a scheme of marketing controlling in the corporate structure

an overview of the marketing controlling functions

exemplary presentation of the main controlling instruments

a checklist for implementing marketing controlling

numerous controlling methods for strategic and operational marketing

ABC, SWOT and Break-Even Analysis

Balanced Scorecard Analysis