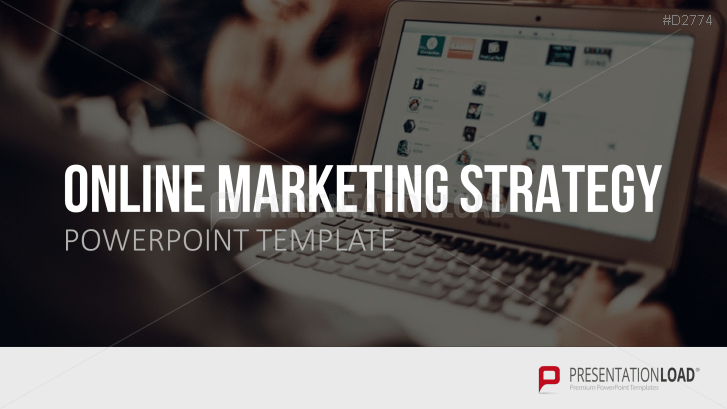 In this presentation, you will find search engine optimization (SEO), social media platforms and many other online marketing tools to illustrate your strategy for advertising on the Internet with the help of graphs.
Marketing Concepts for Optimizing Online Services
The market research, marketing mix and AIDA model are basic concepts that will help a company successfully market its products and services. For the online field, these approaches are still valid, but must be specially adapted. The results of a conventional market analysis may not be fully transferred to the online sector. So it could be that the customer searches for information about a product online, but then buys it offline, known as the ROPO effect (research online / purchase offline).
Search Engines and Good Content
Most Internet users use search engines like Google, Yahoo or Bing, and 95% of them click on one of the links that appear on the first search page. For that reason alone, one needs to optimize their own Internet presence to be found by potential customers. Search engine optimization (SEO), often in conjunction with search engine advertising (SEA), is a successful online marketing tool with keyword text, backlinks, etc.
Internet users, as well as search engines, look at individual and creative content for the decisive criteria for a good web page. The customer will no longer visit your website if they feel they are being bombarded with advertising. This brings us to the core of online marketing: high-quality content that relates to your products. This PowerPoint presentation provides further explanations, statistics, graphs, and more to help you implement online marketing on your website, social media channels or other online platforms.
Our Online Marketing Slides Will Assist You in
designing your strategy for marketing in the online field

visualizing the SEO / SEA strategy for your website

defining interesting and surprising content for your online offers

This PowerPoint Template Includes:
marketing / online marketing definition

tools for traditional and online marketing

AIDA model

graphs for the customer journey on the web

content and social media marketing as the foundation of online marketing

search engine optimization (SEO) vs. search engine advertising (SEA)

objectives of online marketing

online advertising (push vs. pull marketing)

connections between offline and online strategies

basic terms for analyzing online content

statistics for online traffic

charts for developing an online marketing strategy

the impact of various online marketing activities

10 rules of search engine optimization

successful strategies and common mistakes of online marketing concepts

statistics on Internet users and popular search terms