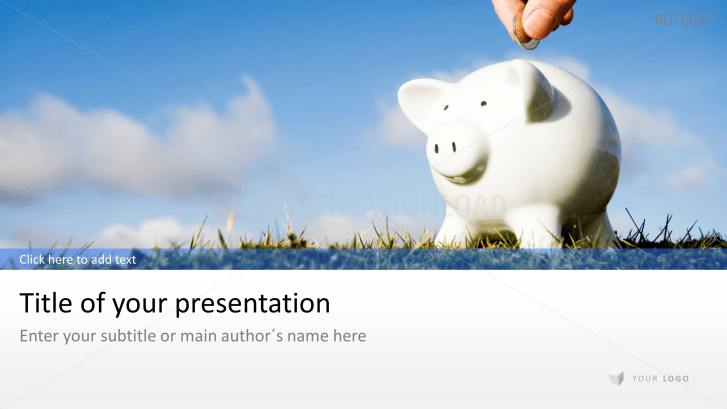 Banking and Finance PowerPoint Template
In most cases, the simplified display of numbers and figures in the area of finance are the core assets of a presentation. Preparing for such a presentation will require a considerable amount of time. By using pre-designed PowerPoint templates, you will save valuable time that you can dedicate to adequate elaboration of the actual topic.
The presentation sets facilitate your preparation work enormously and you only need to modify the templates by adding your own information.

Professional slides aesthetically designed assure you a successful presentation. To emphasize contents and claims of your presentation, the presentation set provides you with image material, diagrams, pie charts, Venn diagrams, and various templates for timelines to show long term developments. In order to make every presentation clearly arranged and professionally set up, the presentation set includes also different icons, bar graphs and pictograms. These features will assist you to make your presentation well-structured and as comprehensive as possible.
A master slide helps you to adjust all desirable changes. For further assistance you may also consult the instruction manual.
Compatibility note: This product is optimized for PowerPoint versions 2007/2010 and 2013. In older versions of PowerPoint and in Mac Versions the usage of this product is limited. To open the PPT file in PowerPoint 2003 the "Microsoft Office Compatibility Pack" is required. It can be downloaded for free from the Microsoft website.