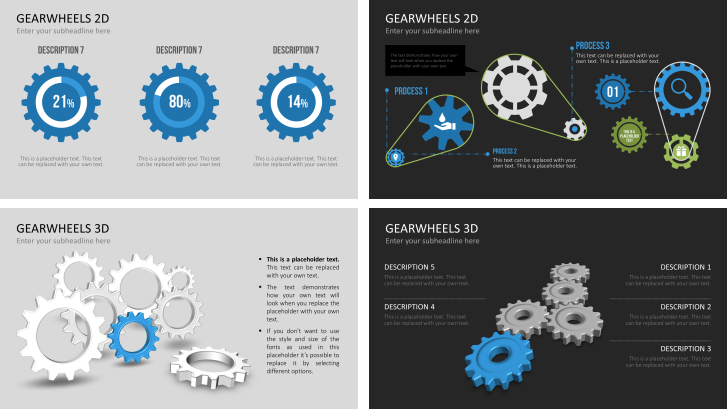 Template set includes Gearwheels 2D and Gearwheels 3D which consists of many graphics, diagrams, charts and icons in a gearwheel design.
Make Connections
The only way gearwheels can work, is through a smooth and seamless meshing of each gear which builds a perfectly constructed system. If this is the case, a fluent course and a coordinated collaboration within the gearwheel system will be guaranteed.
Besides the mechanical background of a gearwheel scheme, this concept also applies to tasks and projects that rely on team effort. Like in the industrial sector that deals with mechanical concerns, a well-coordinated team/ arrangement is crucial for almost every work area. Emphasize and stress such matters by using gearwheel symbols.
Geared in PowerPoint
Purchase the Gearwheel Bundle and receive a big collection of gearwheel graphics, diagrams and icons. Use the predefined graphics or create charts and illustrations by using gearwheel icons.
With the Gearwheel Bundle You Receive
- two extensive PowerPoint template sets
- various graphics, charts and predefined PowerPoint elements
- professional support for your job performance

Gearwheels 2D
all graphics in gear wheel design

diagrams and charts

timelines

flowcharts

Germany map

world map

gear wheel icon collection to create gear wheel graphics

Gearwheels 3D
gearwheel graphics

gearwheel diagrams

gearwheel illustrations plus text placeholders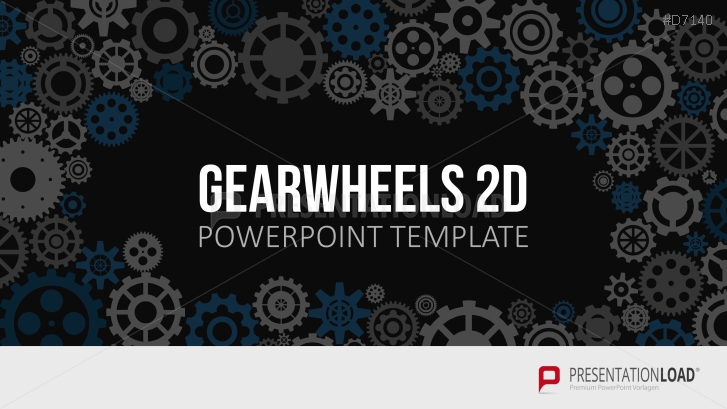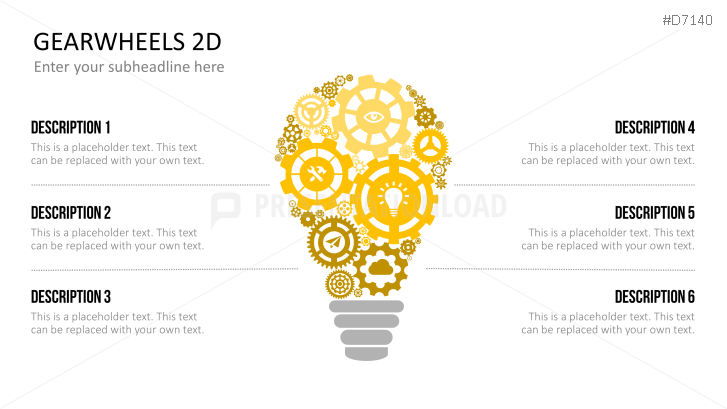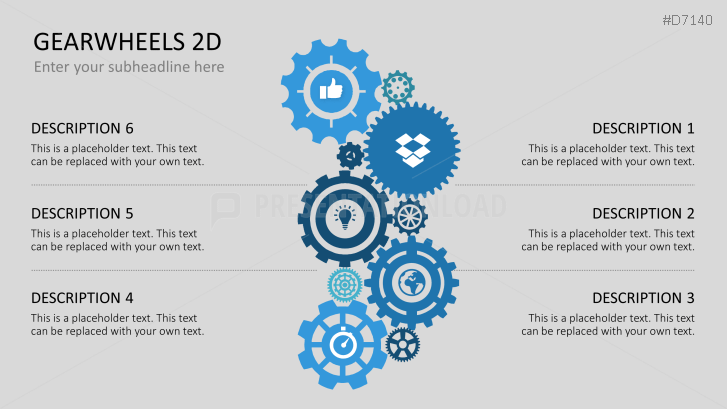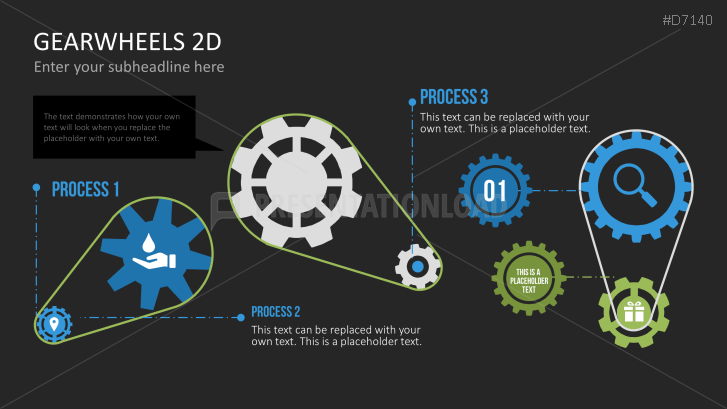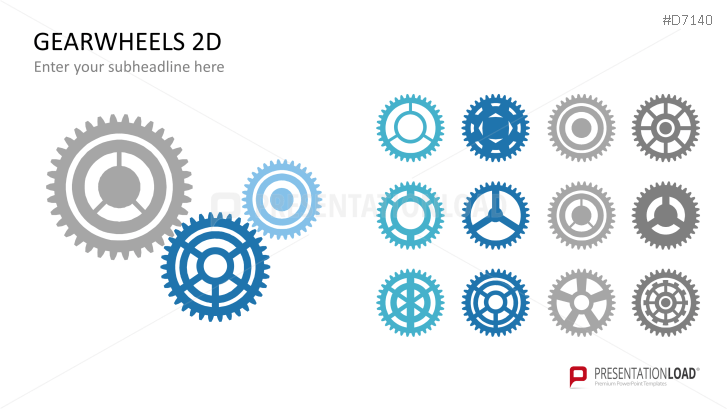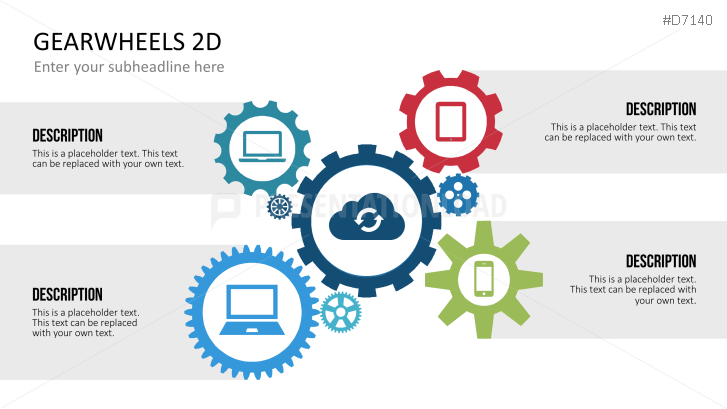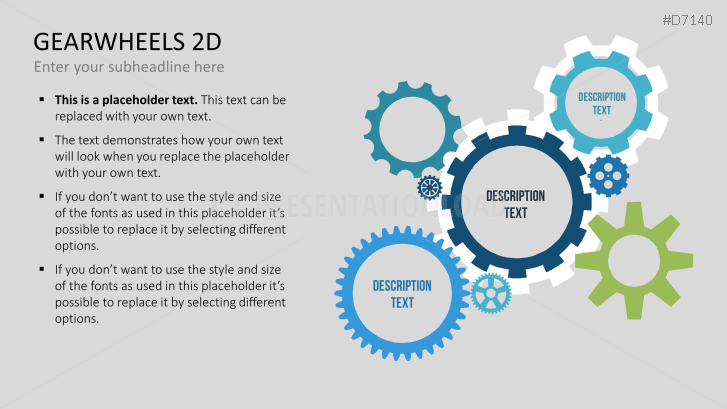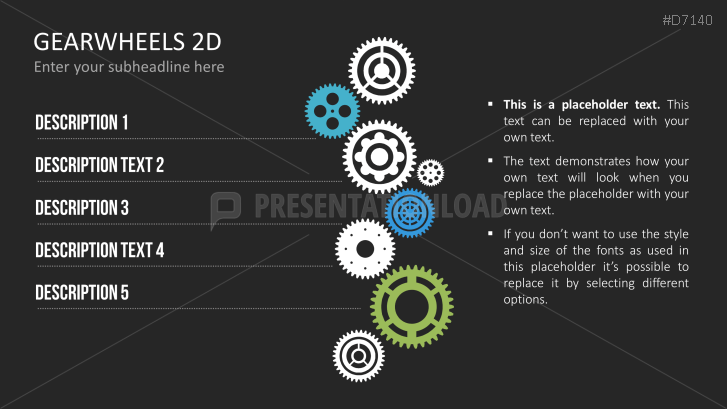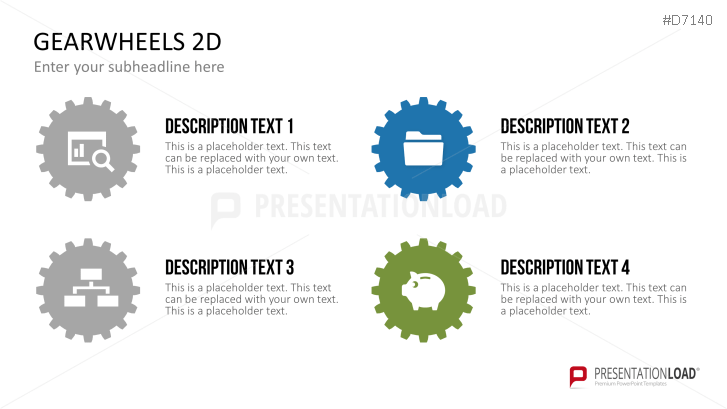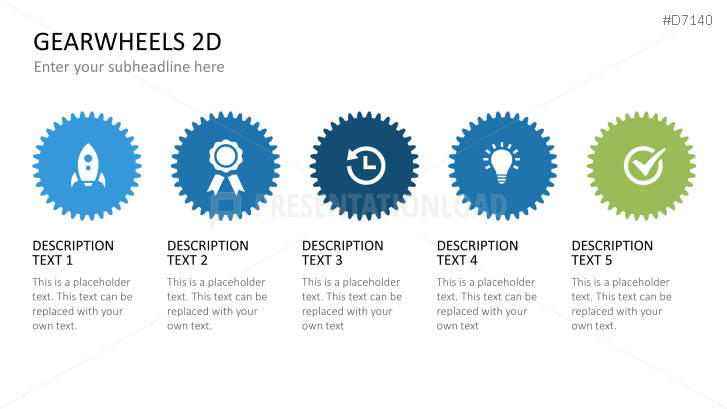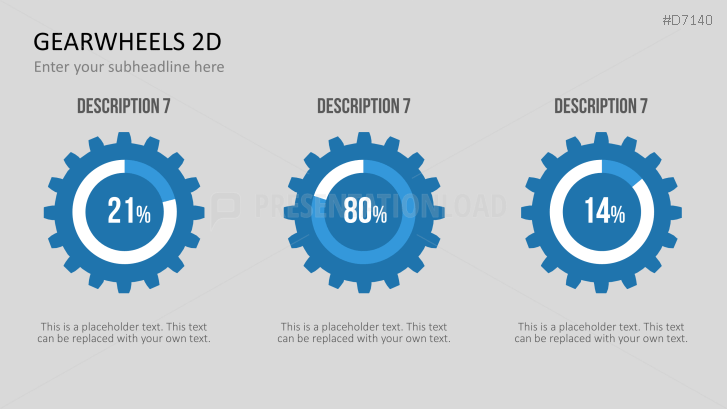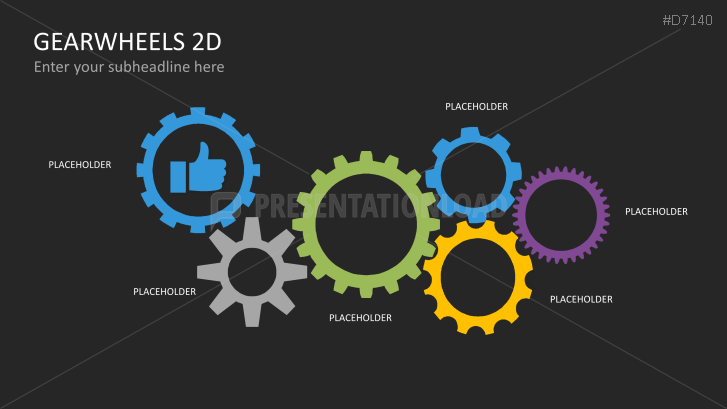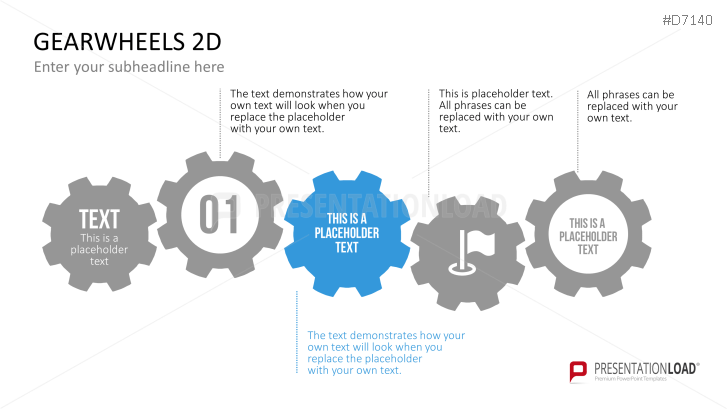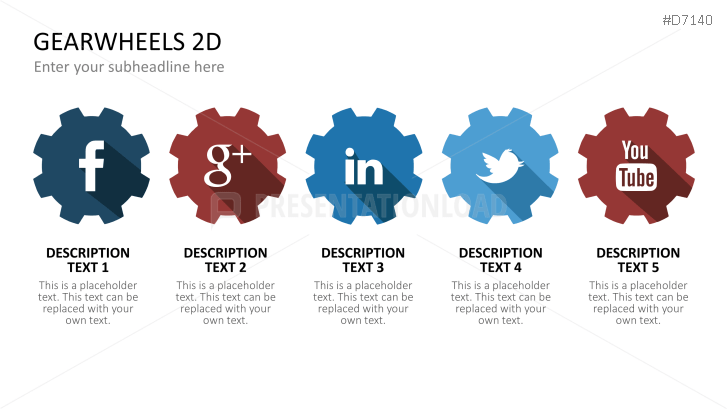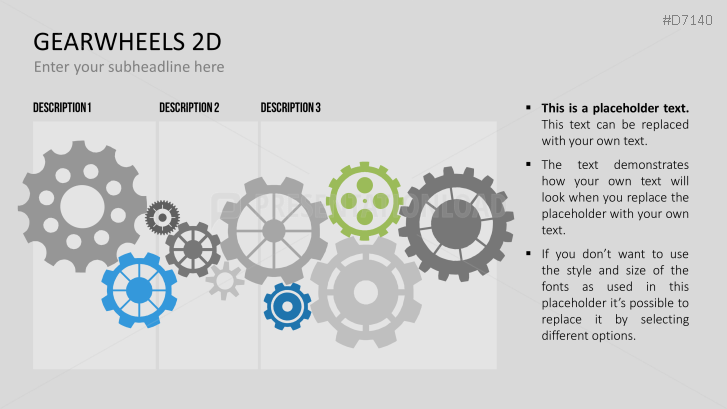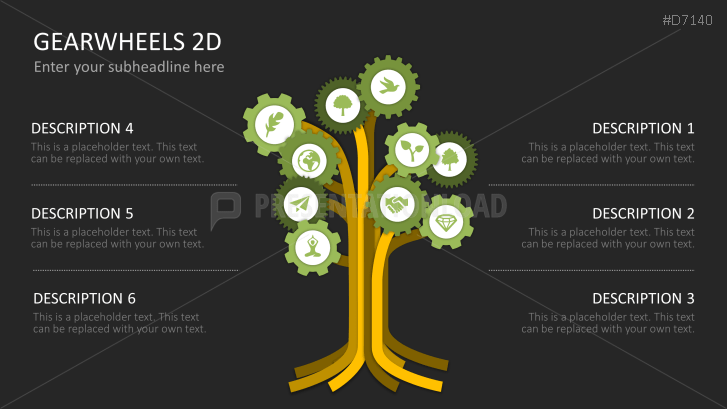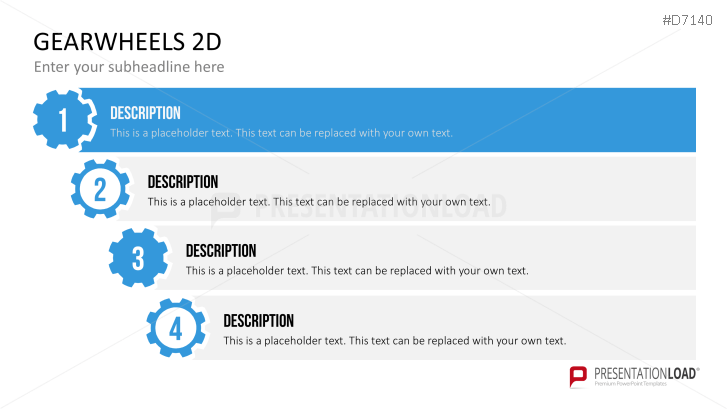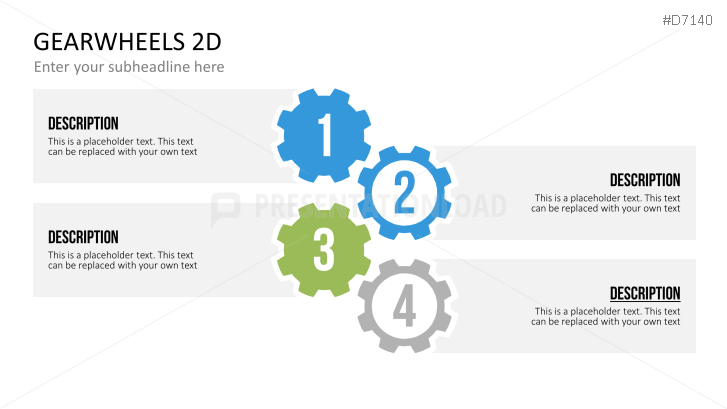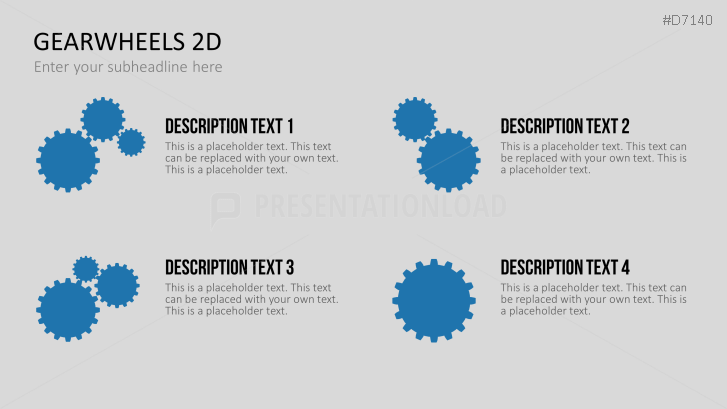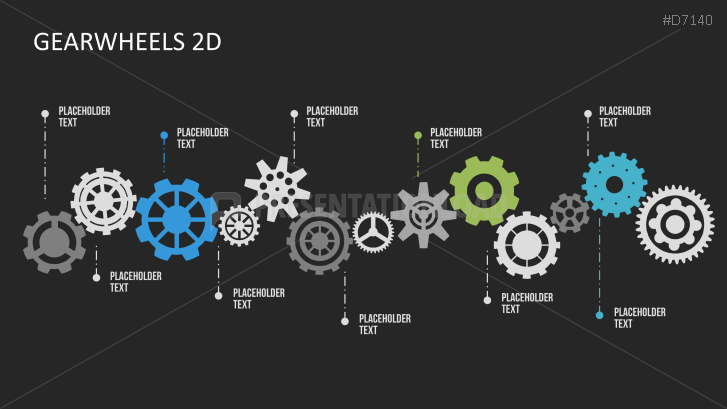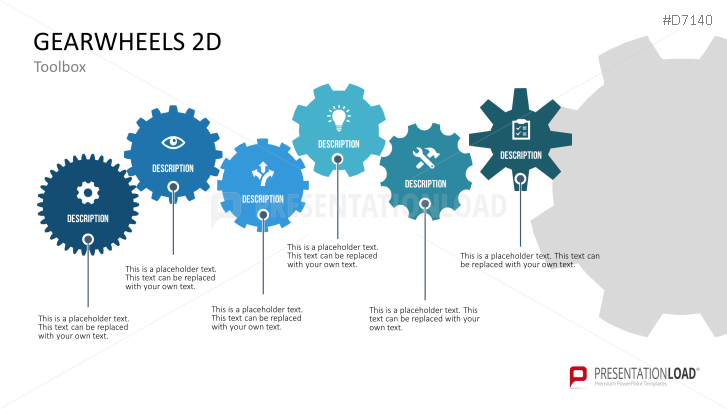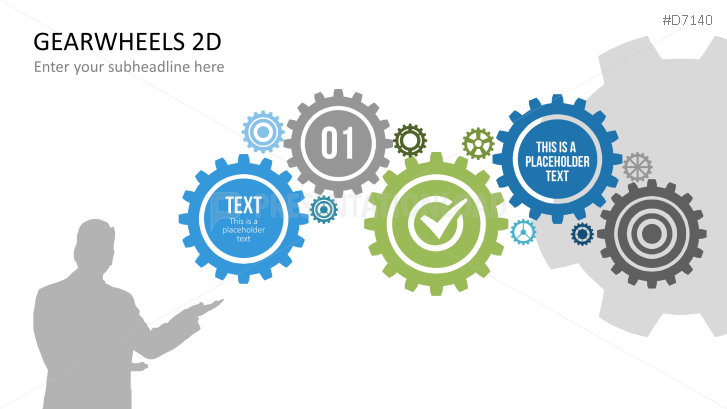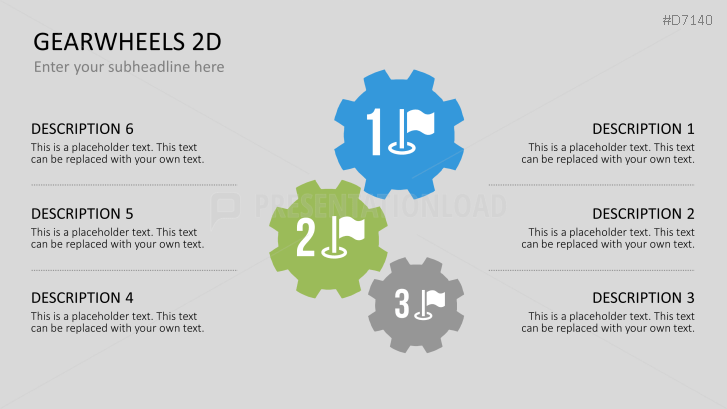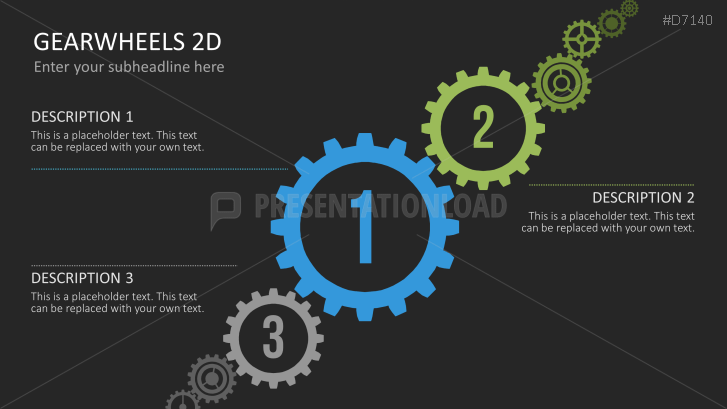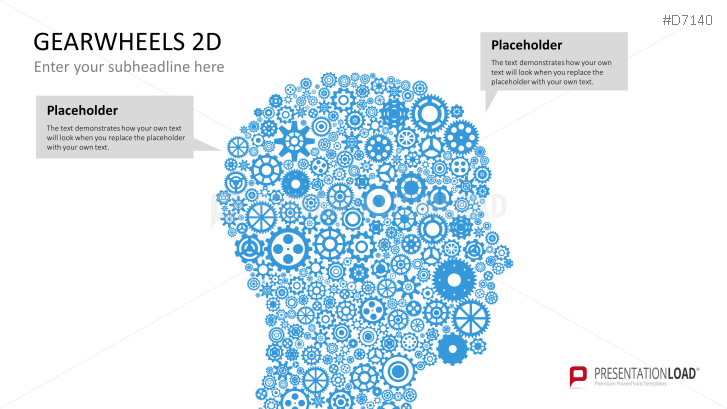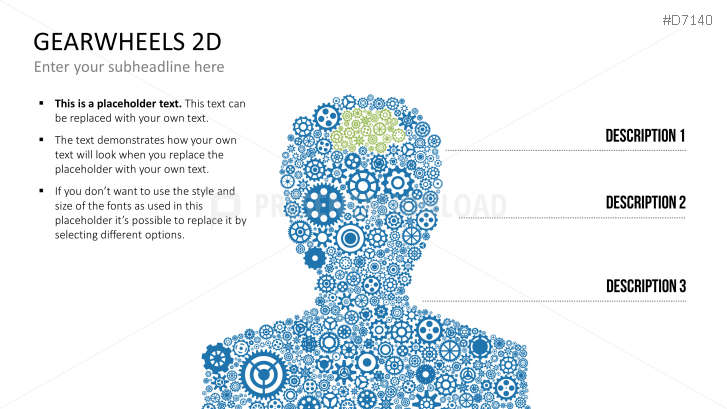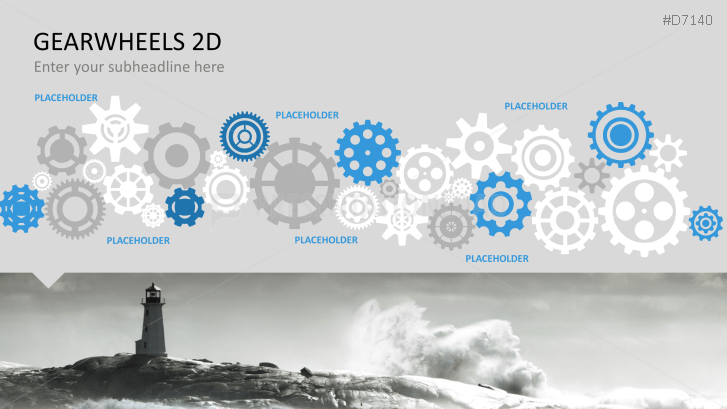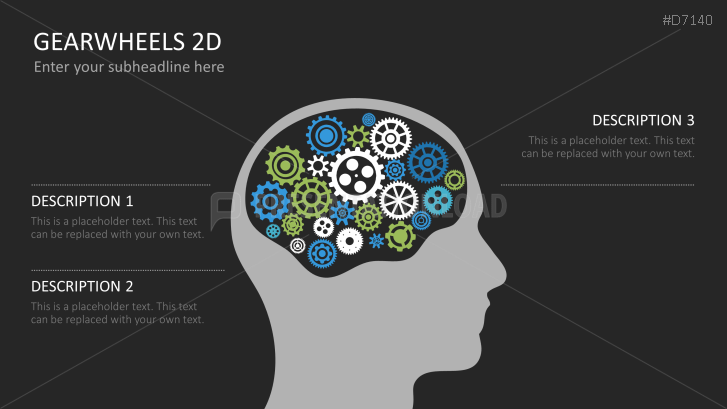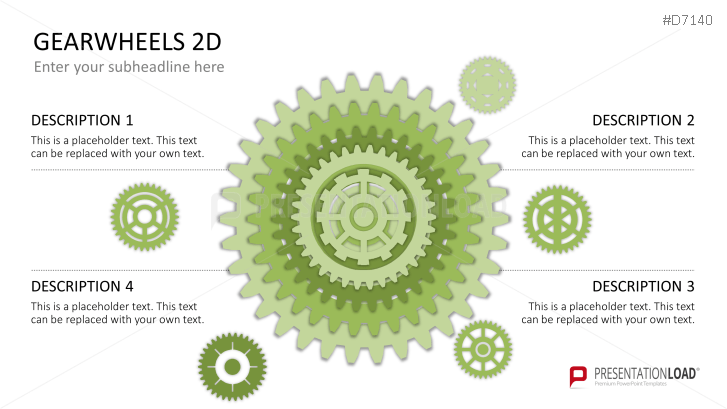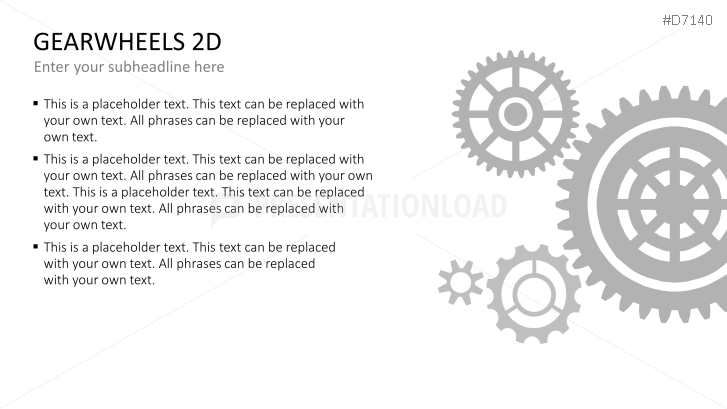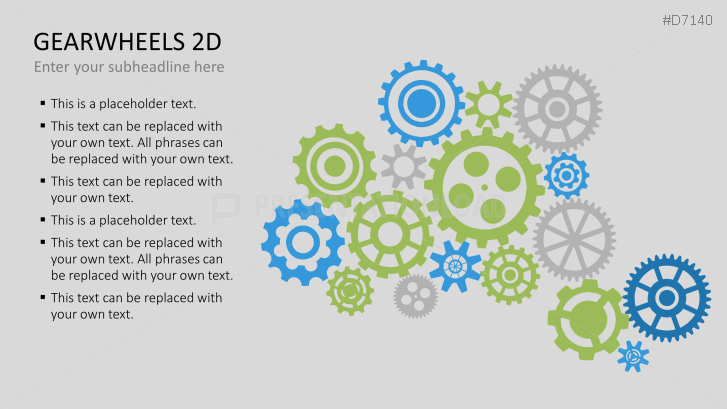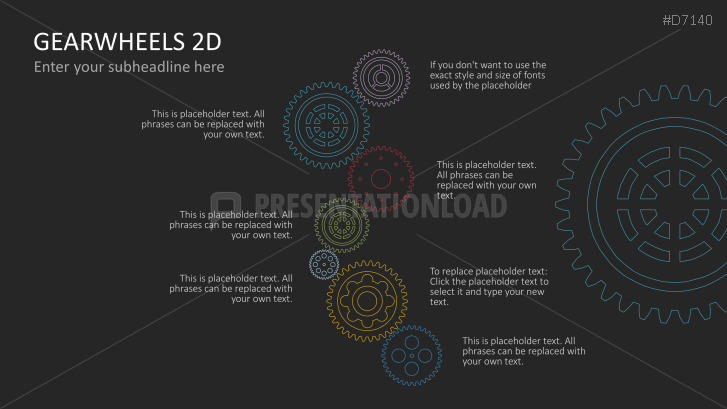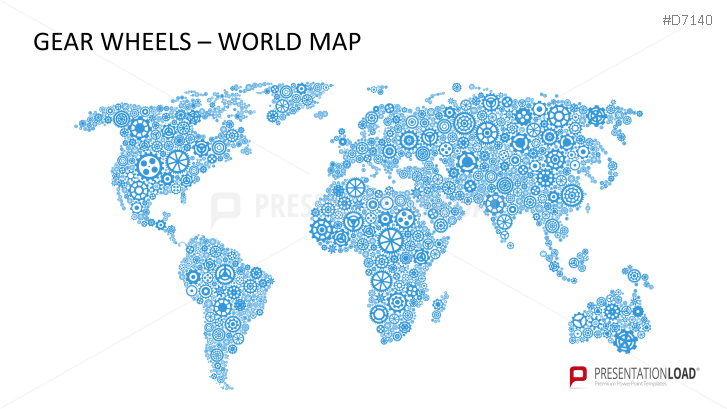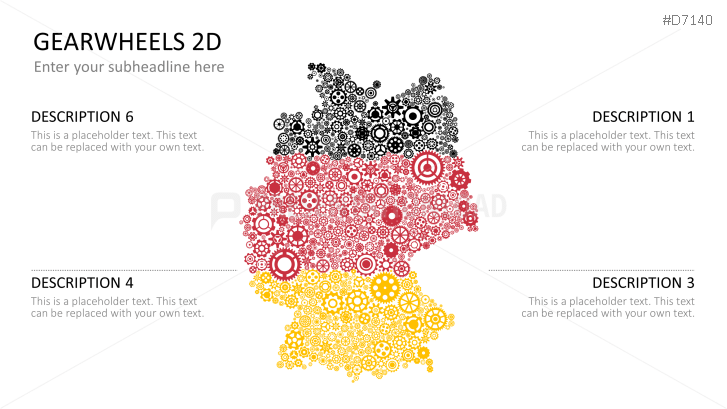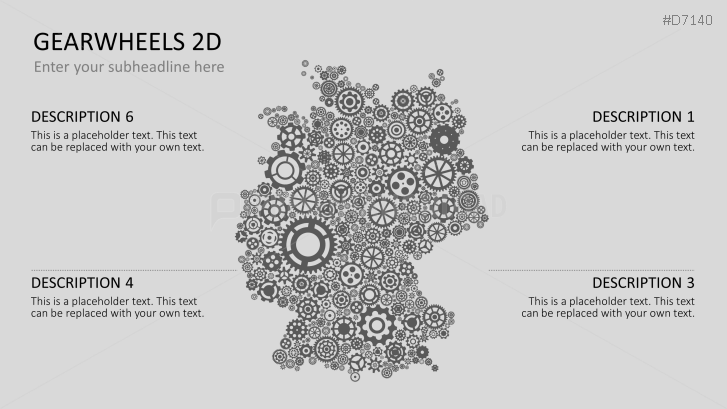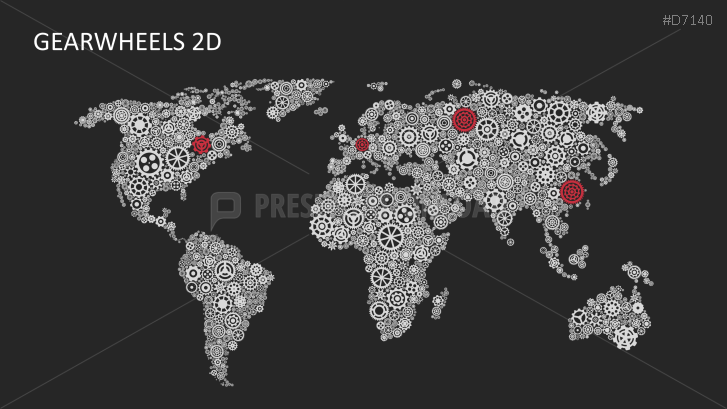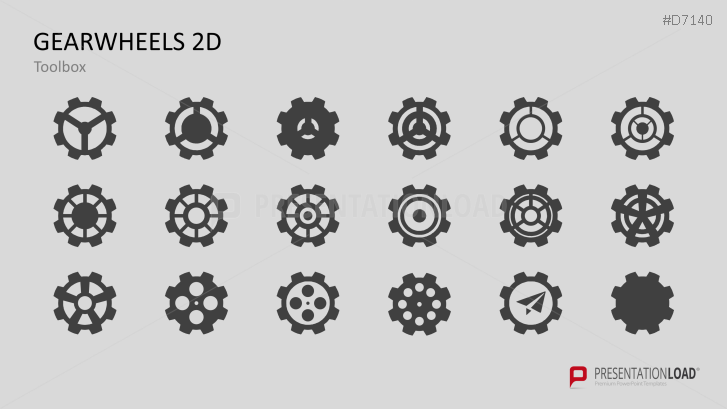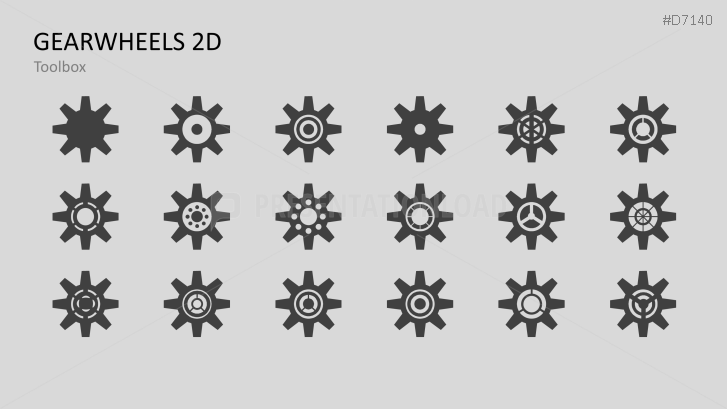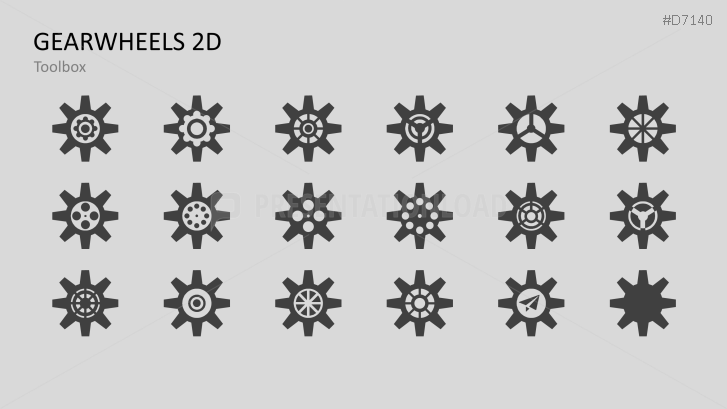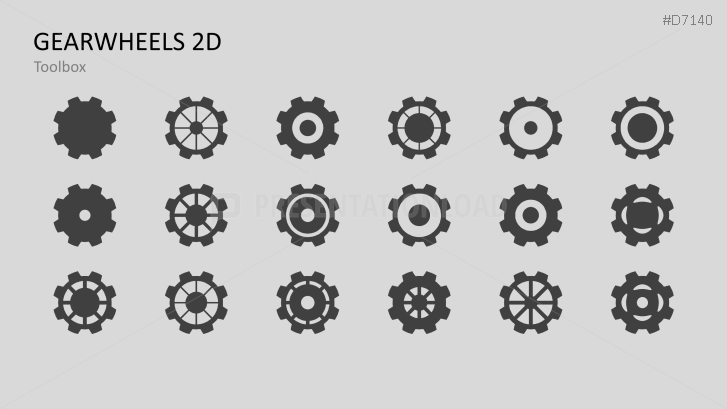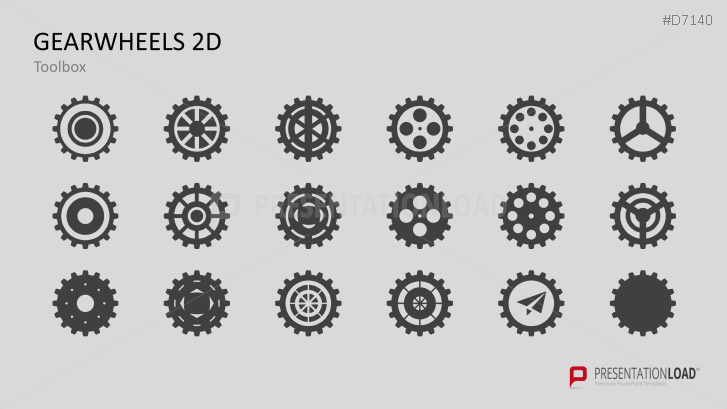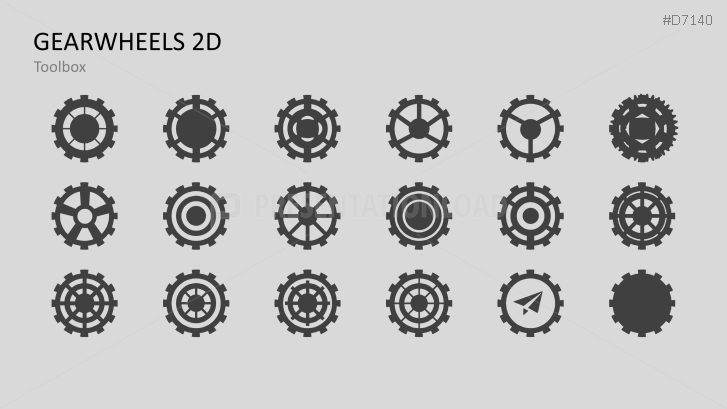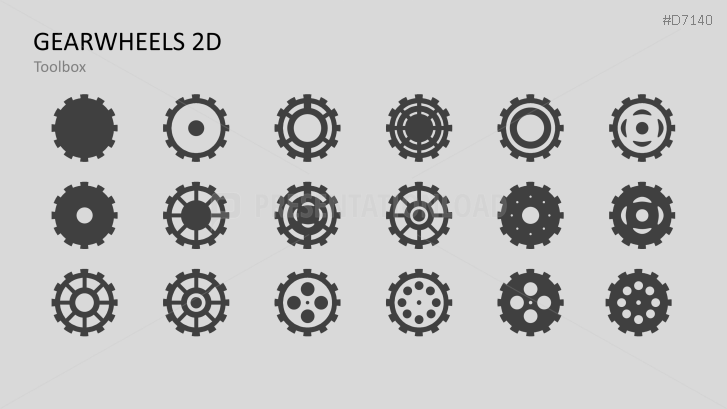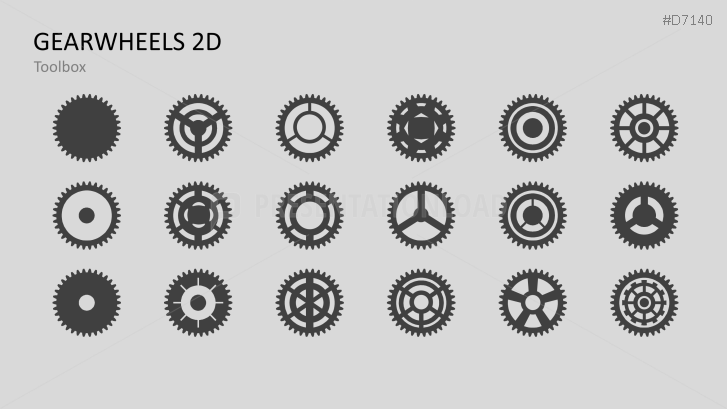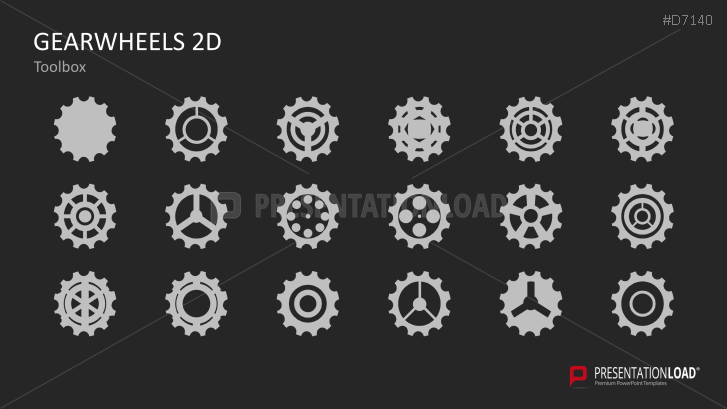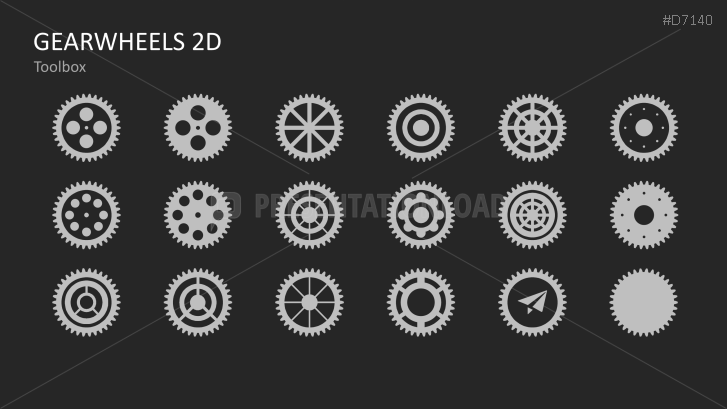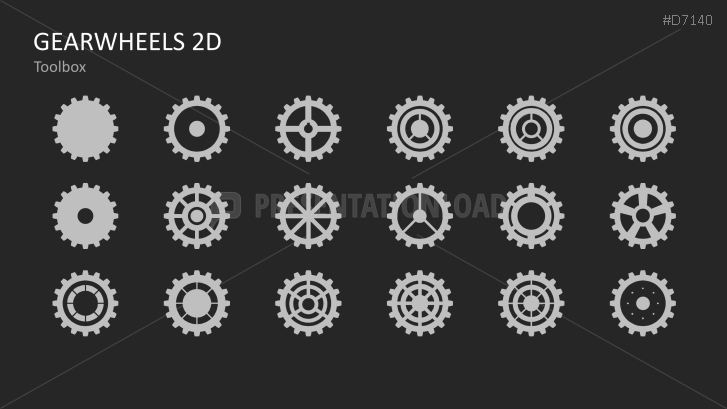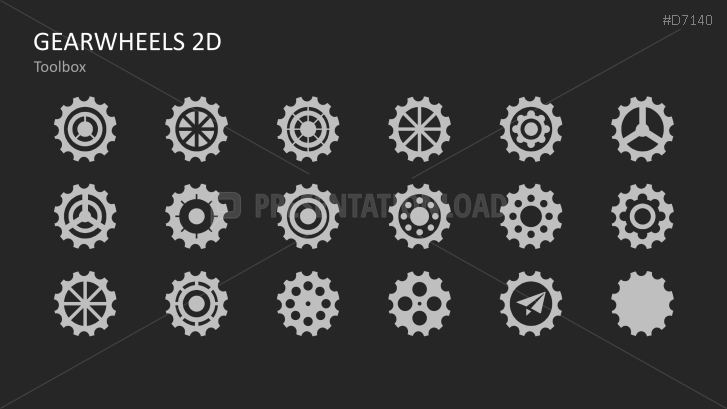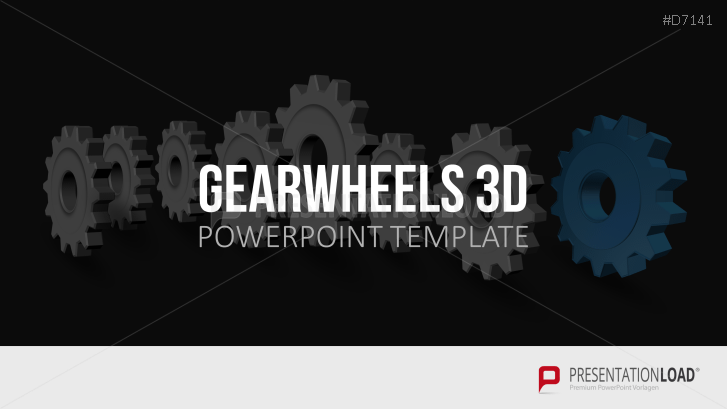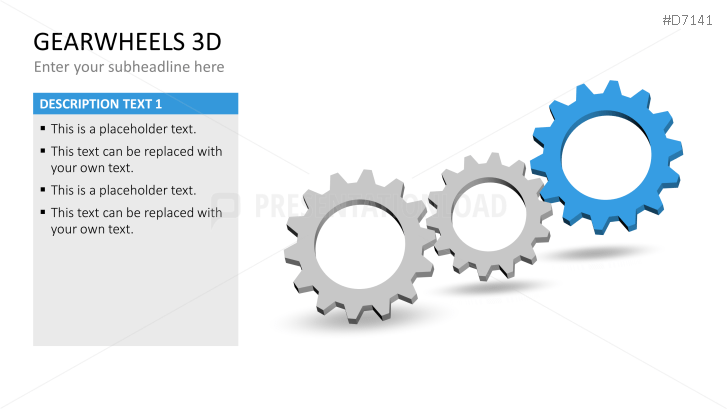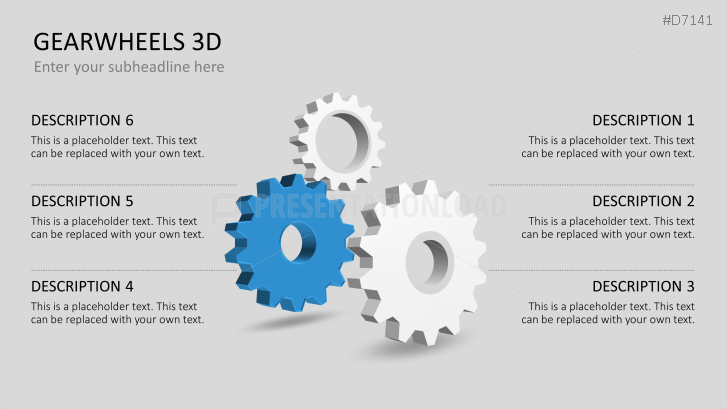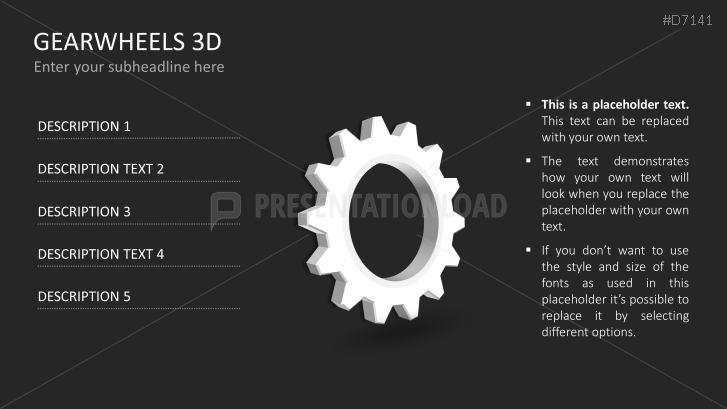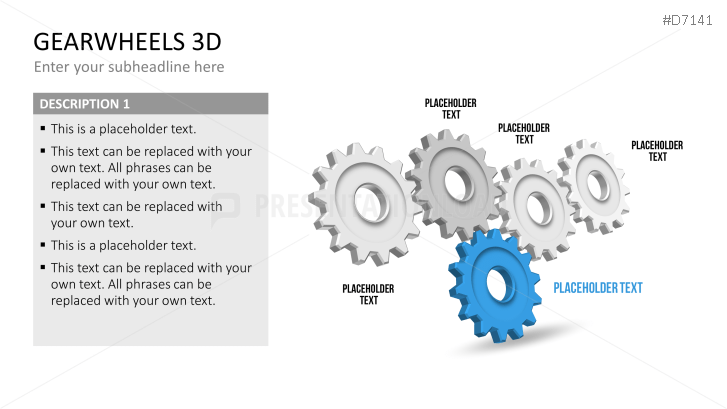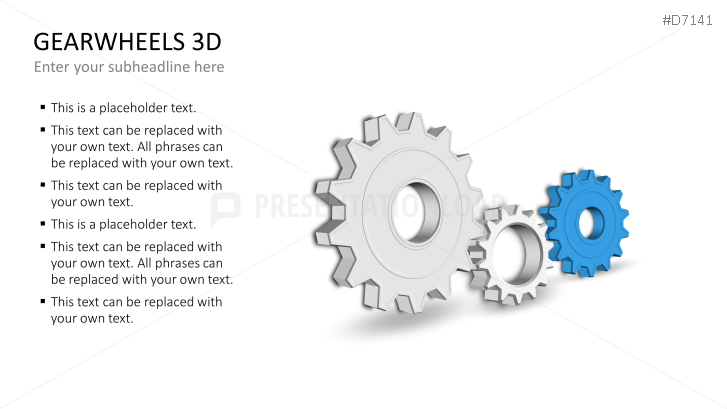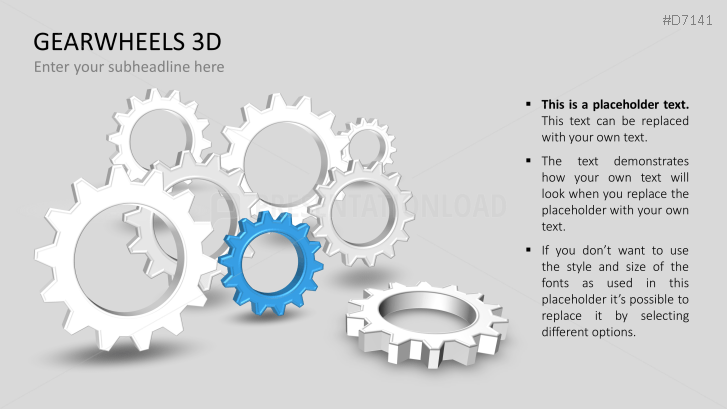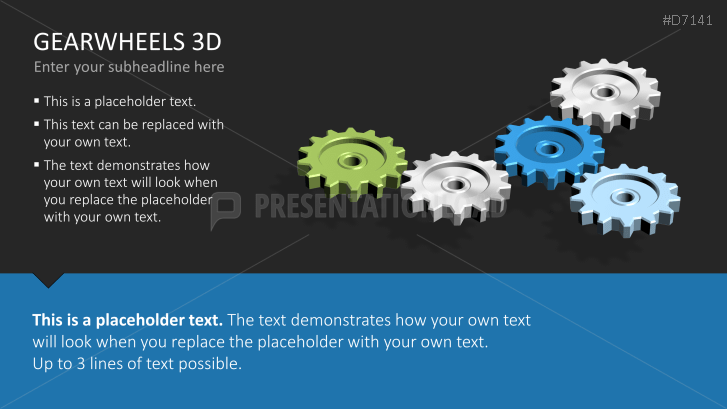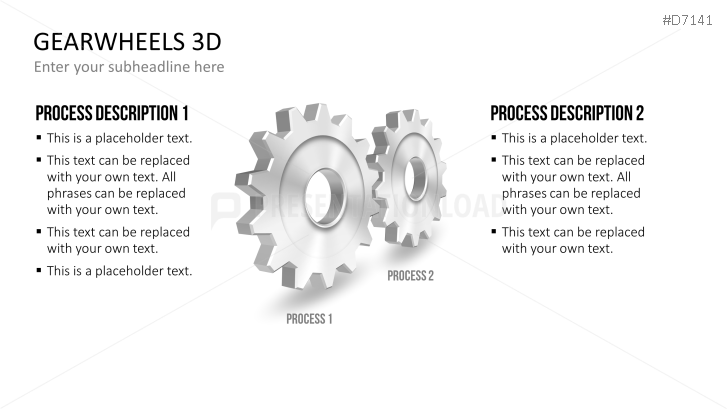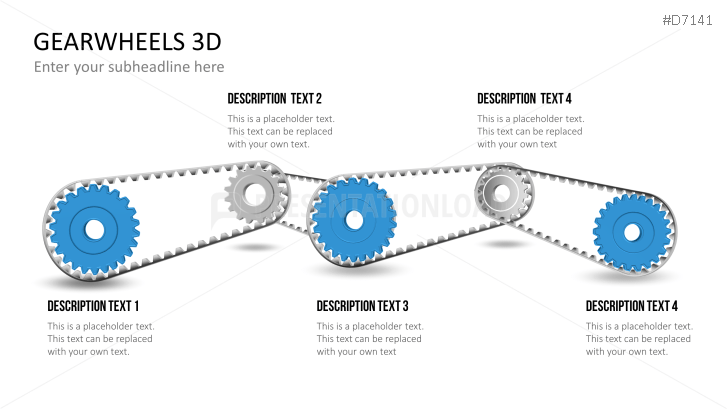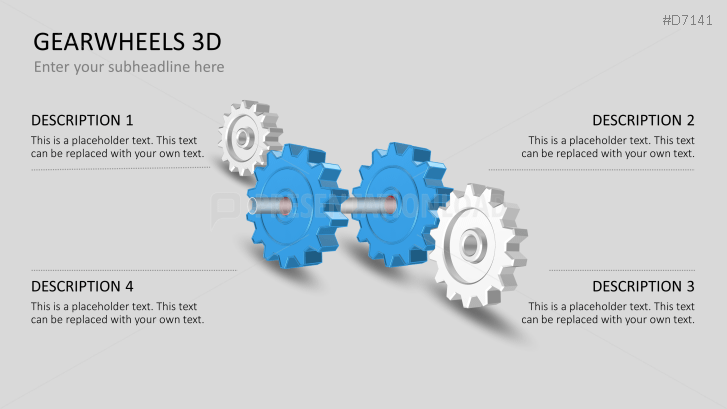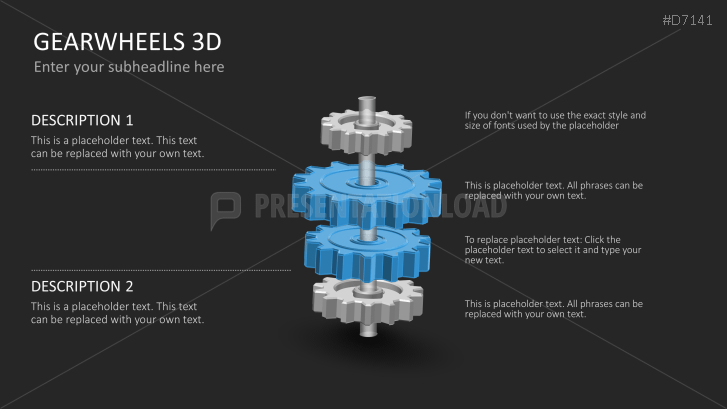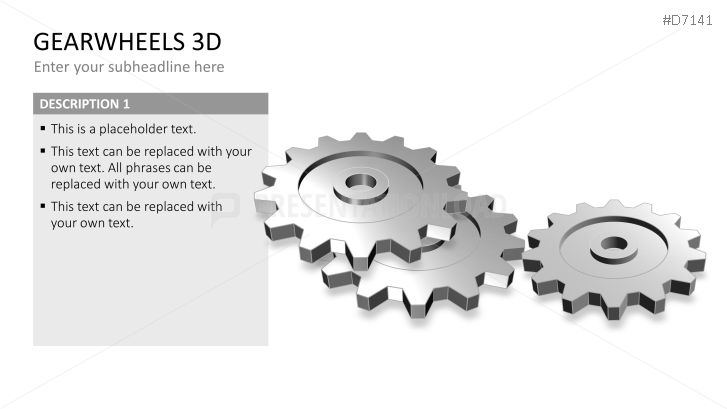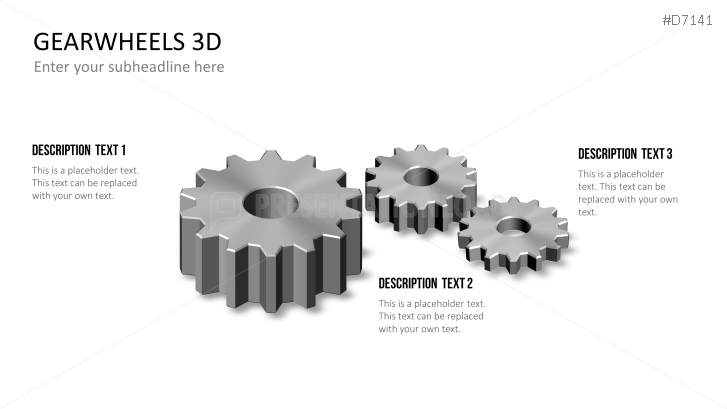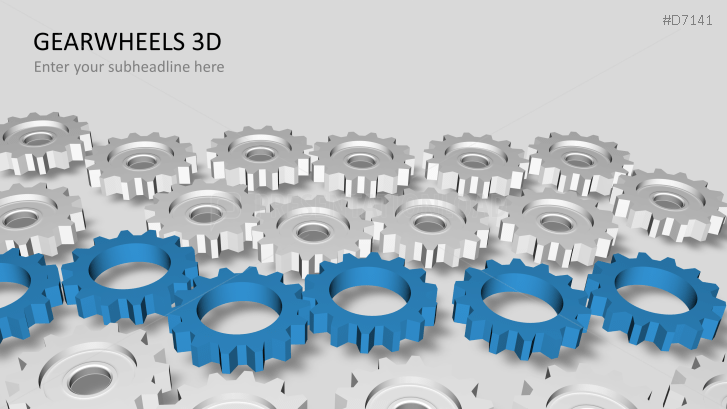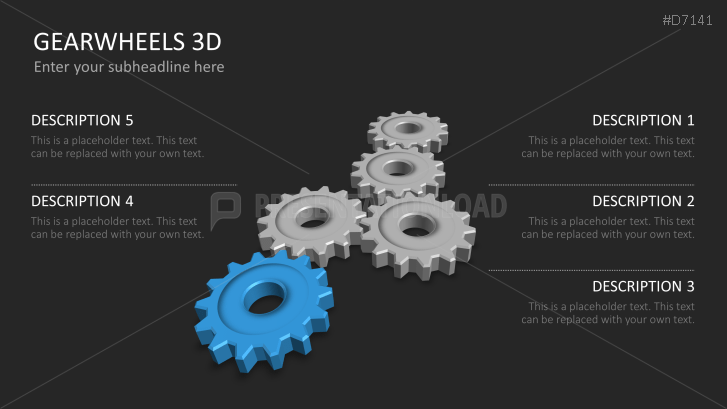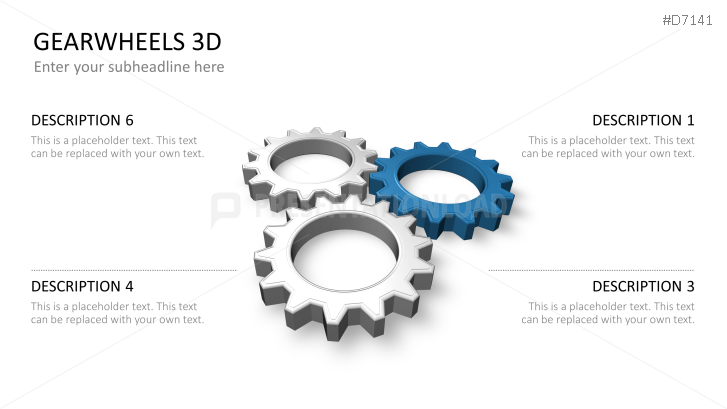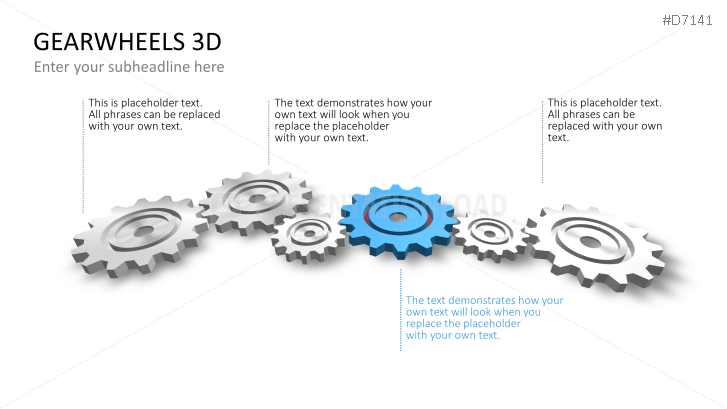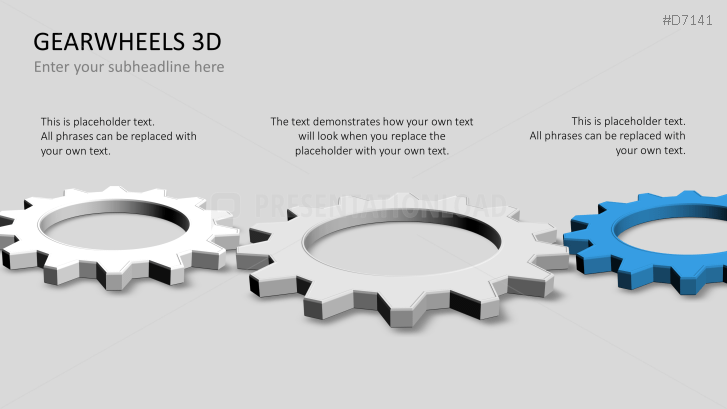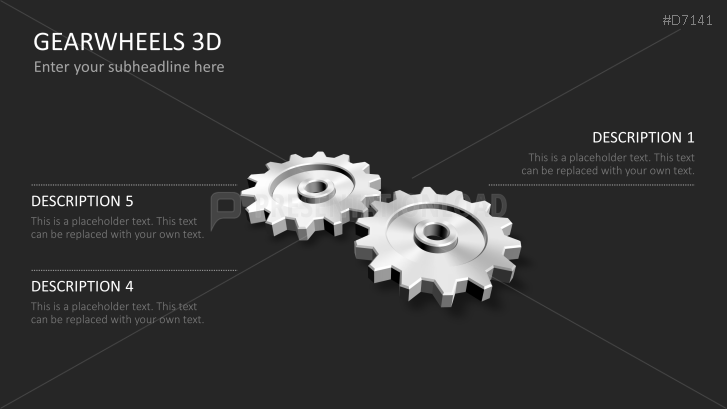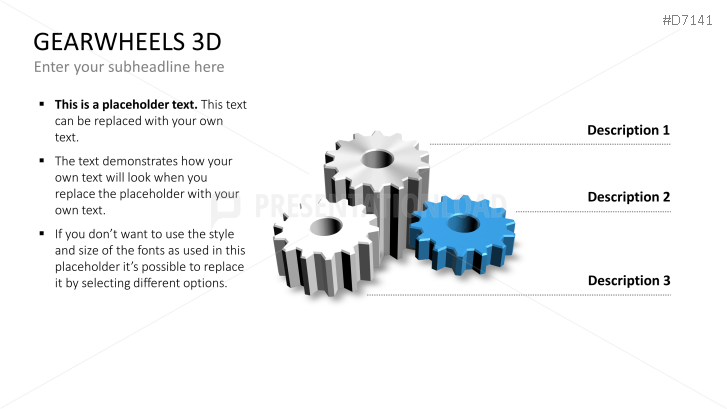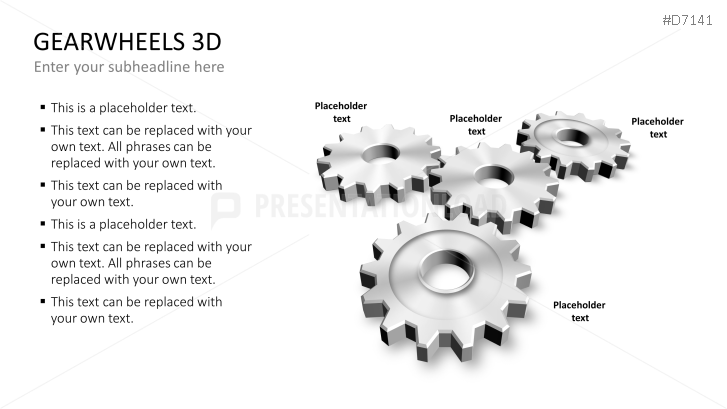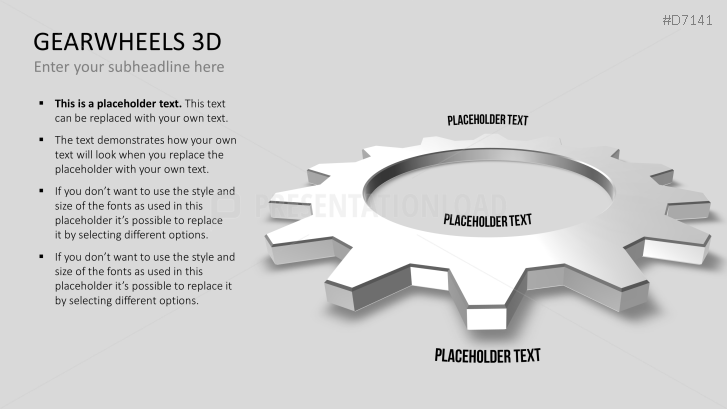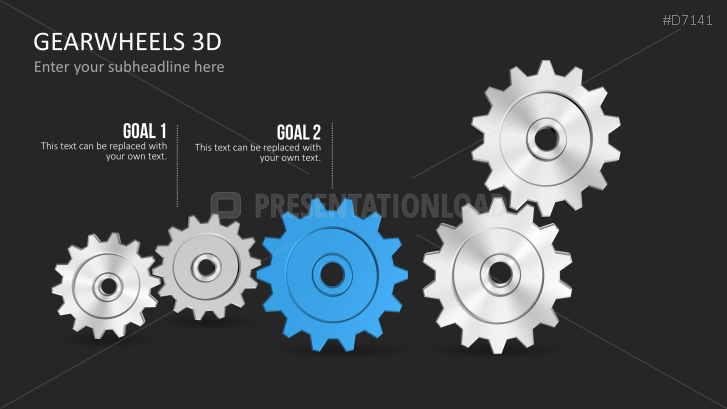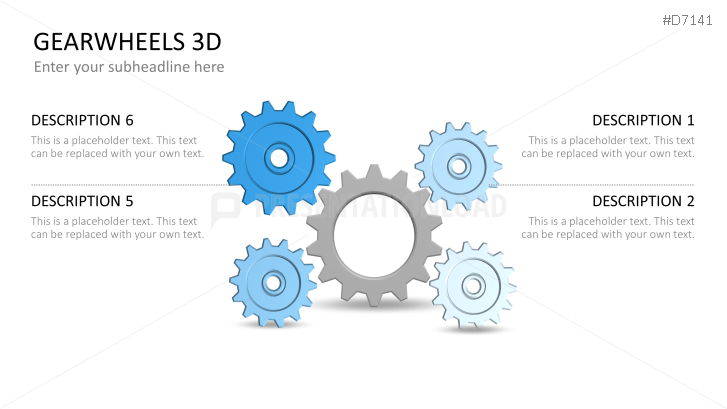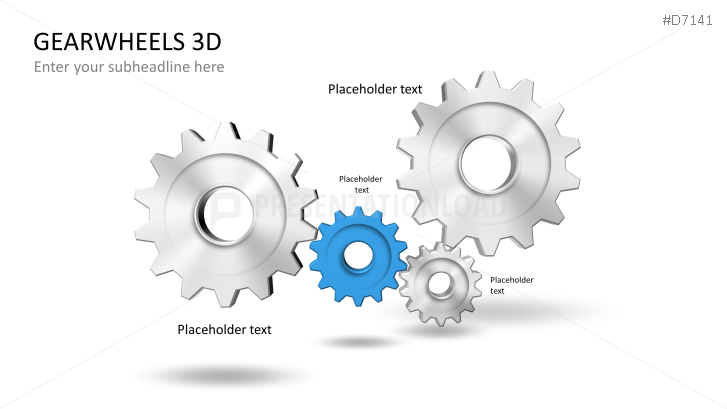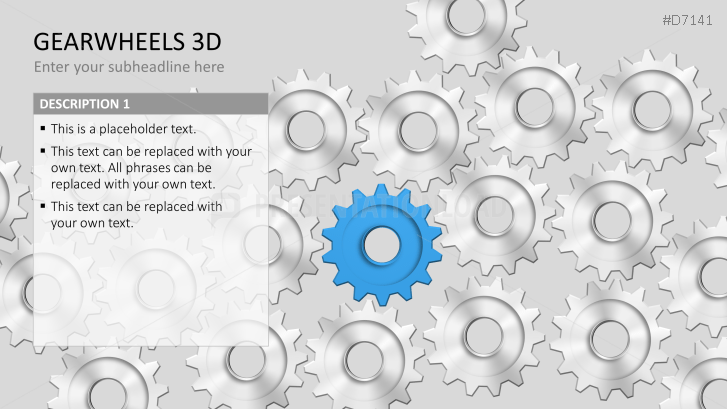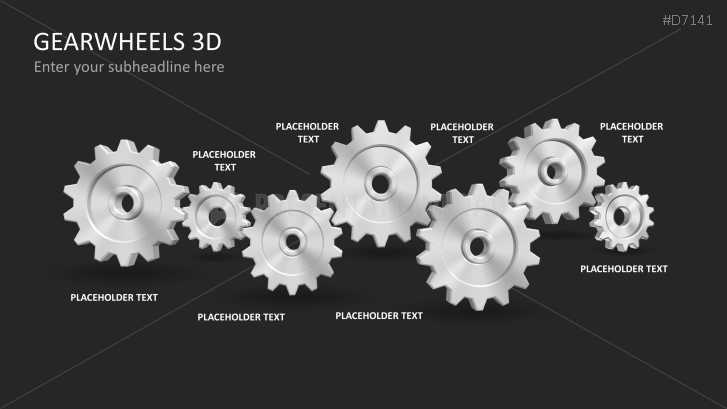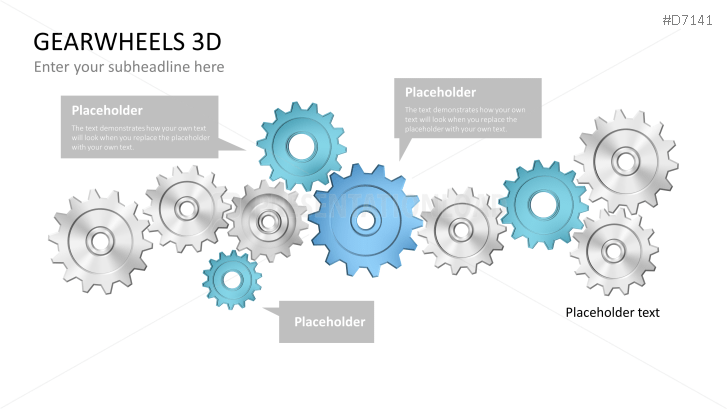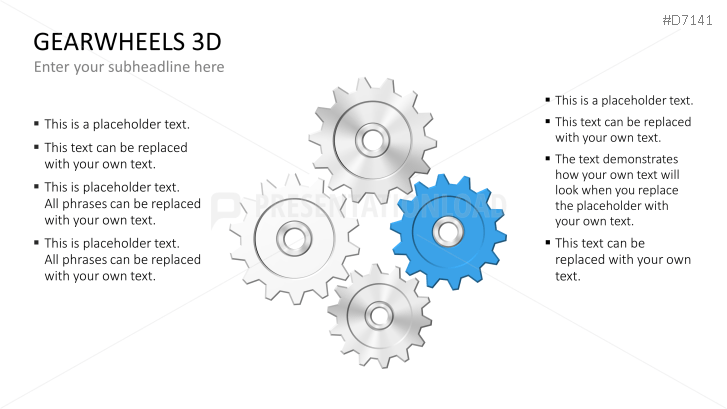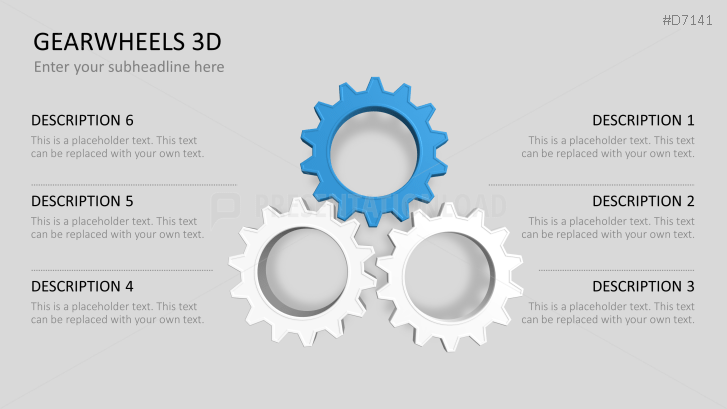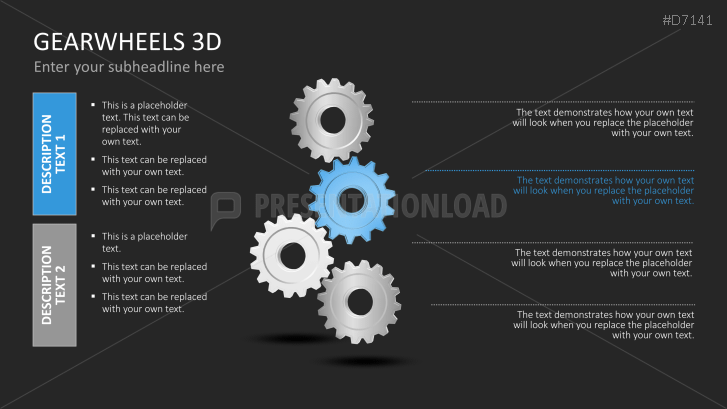 D7140 Gearwheels 2D (48 Slides)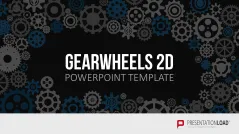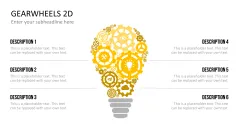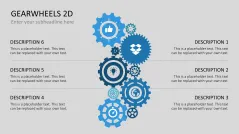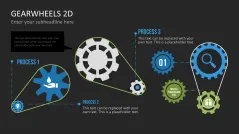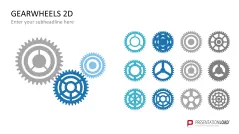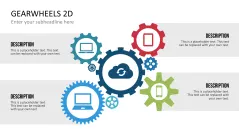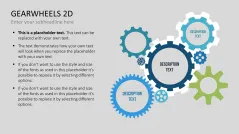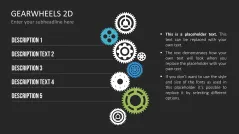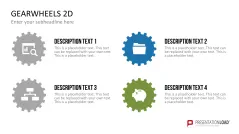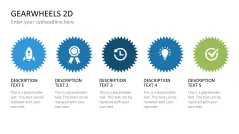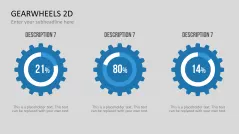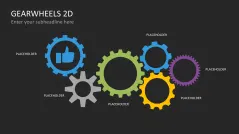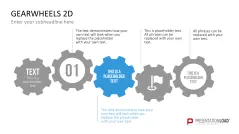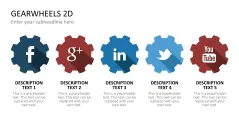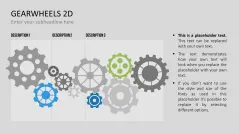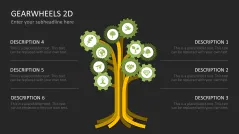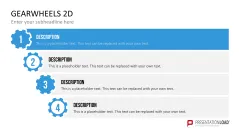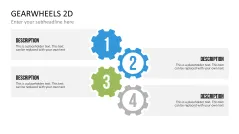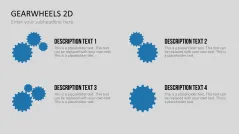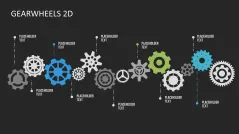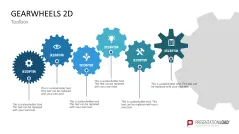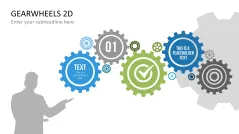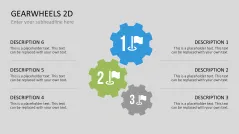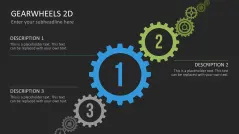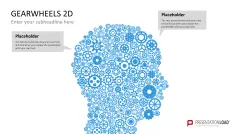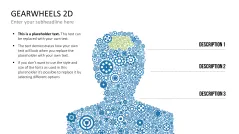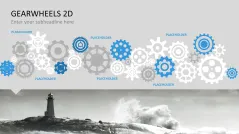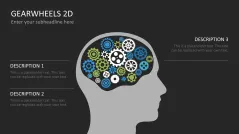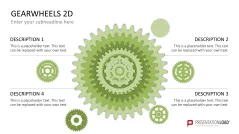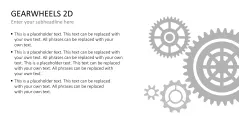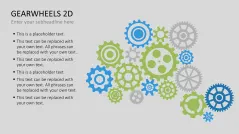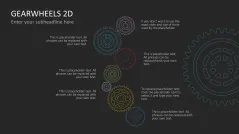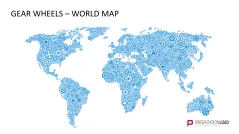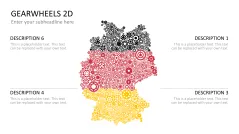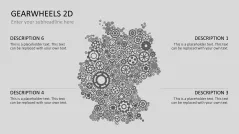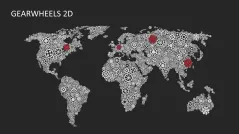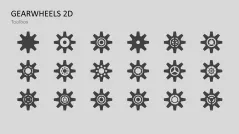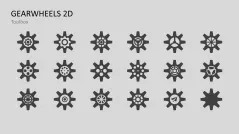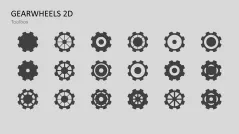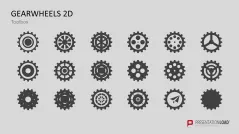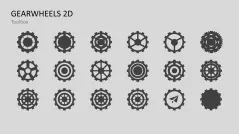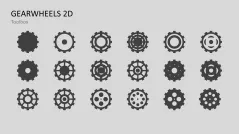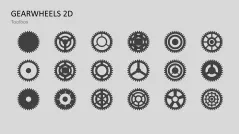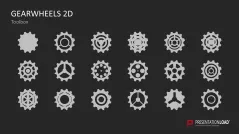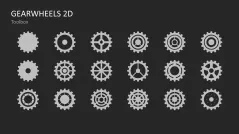 D7141 Gearwheels 3D (32 Slides)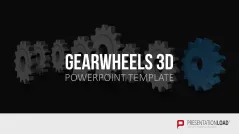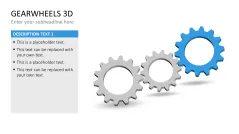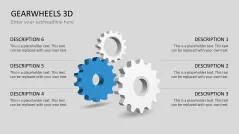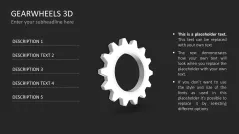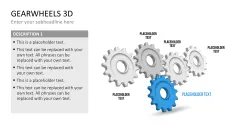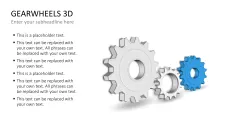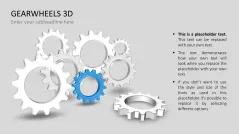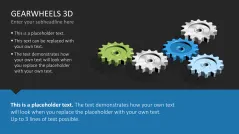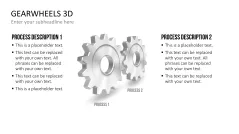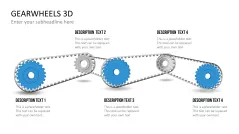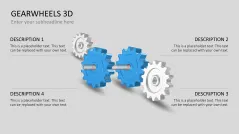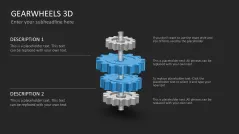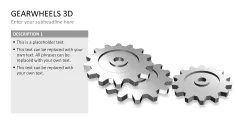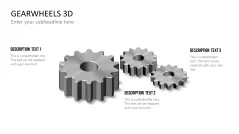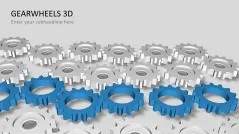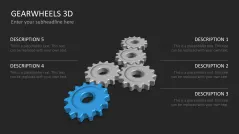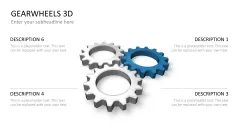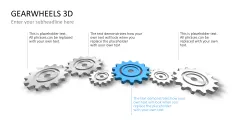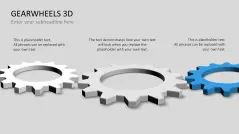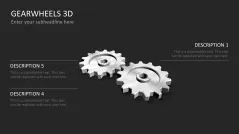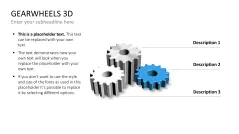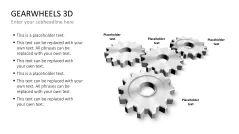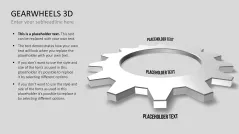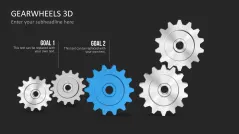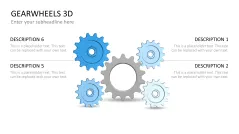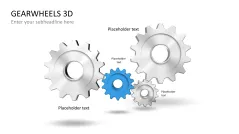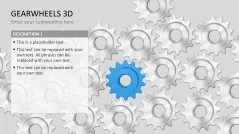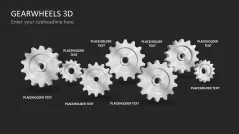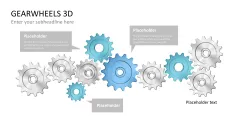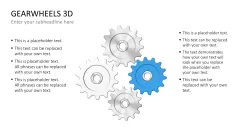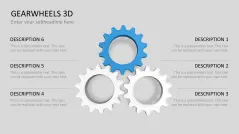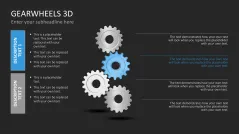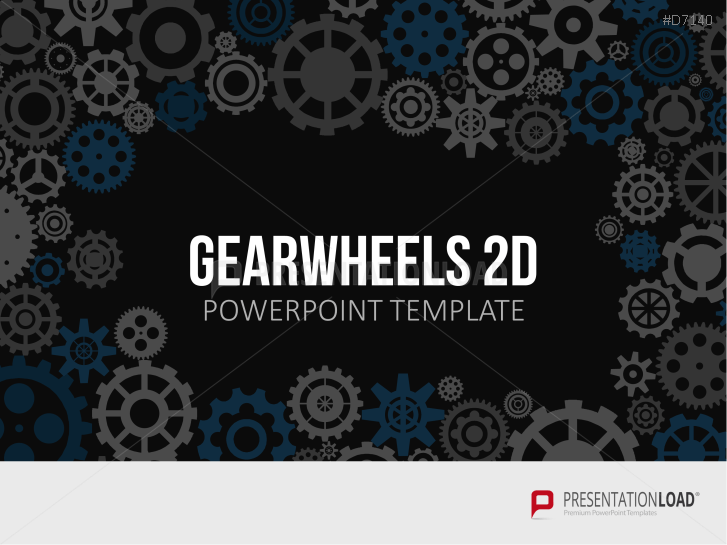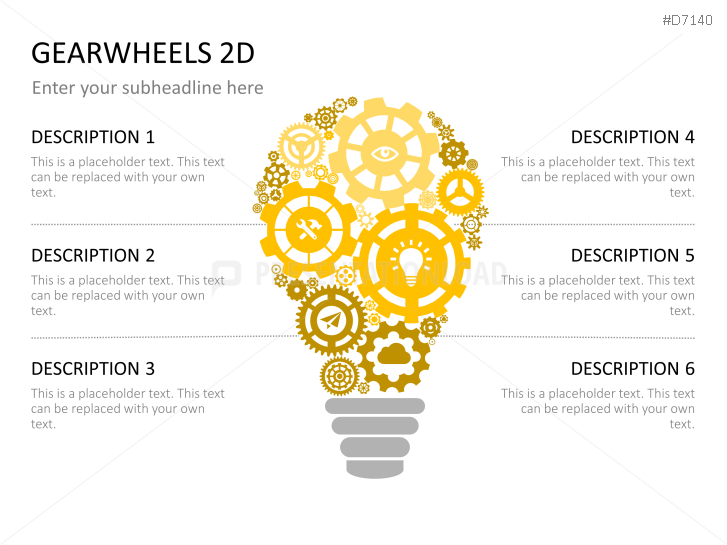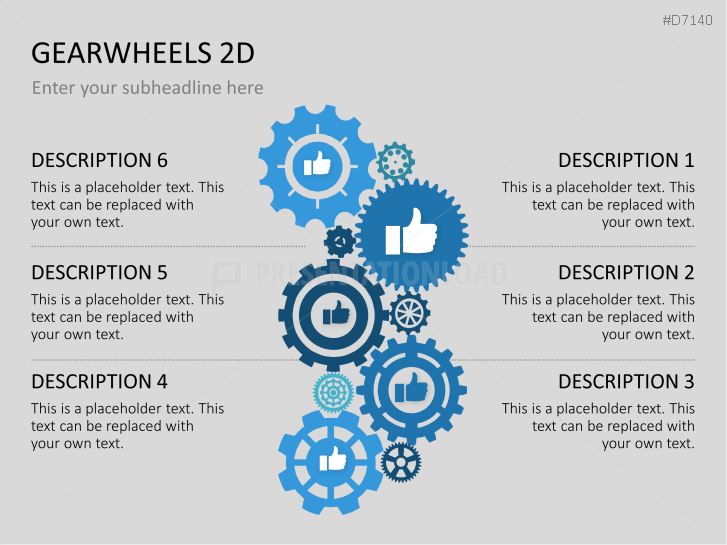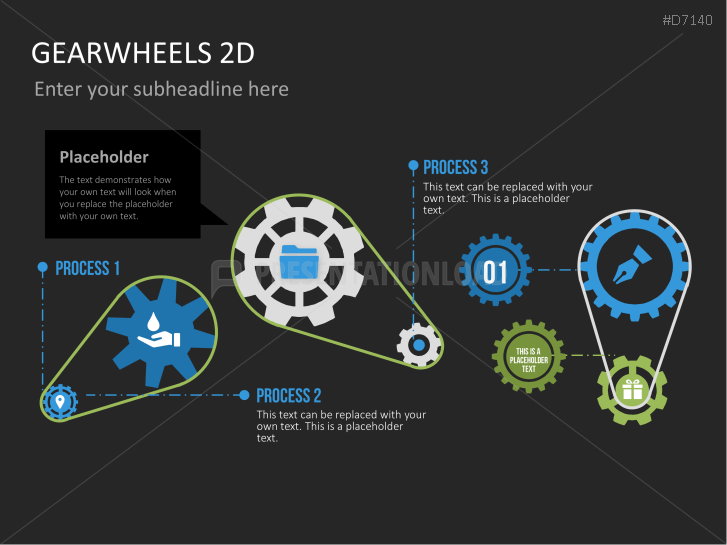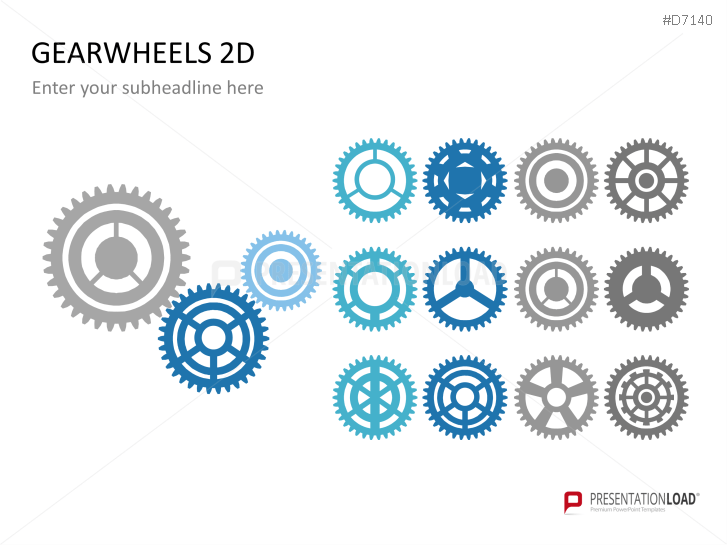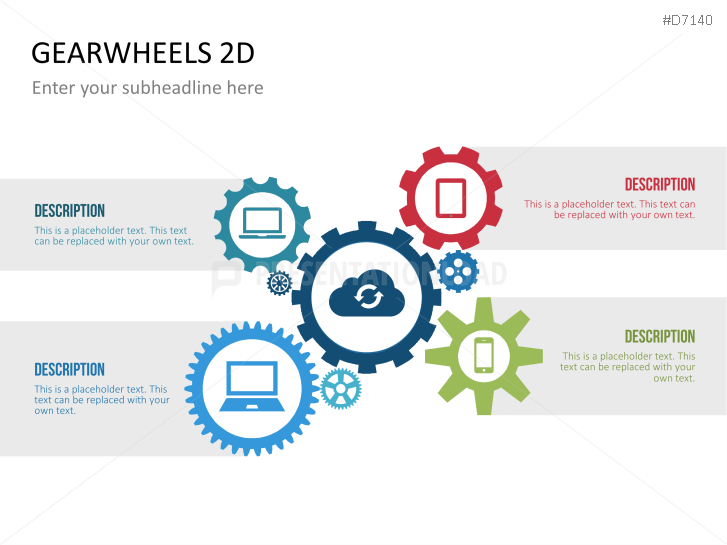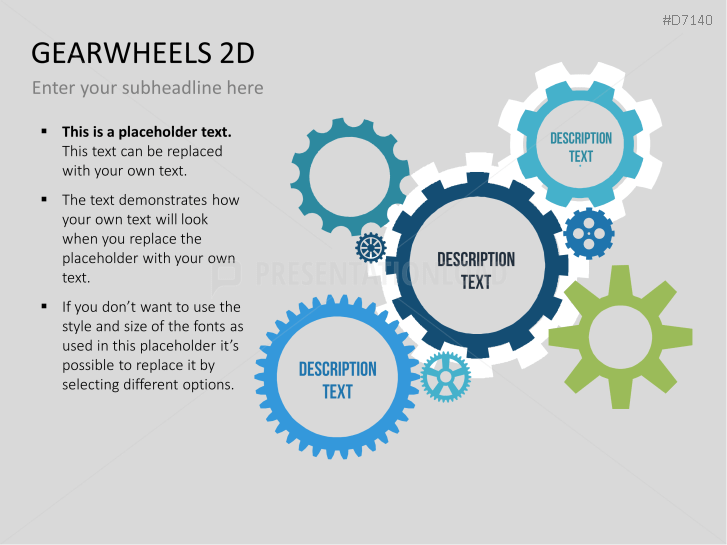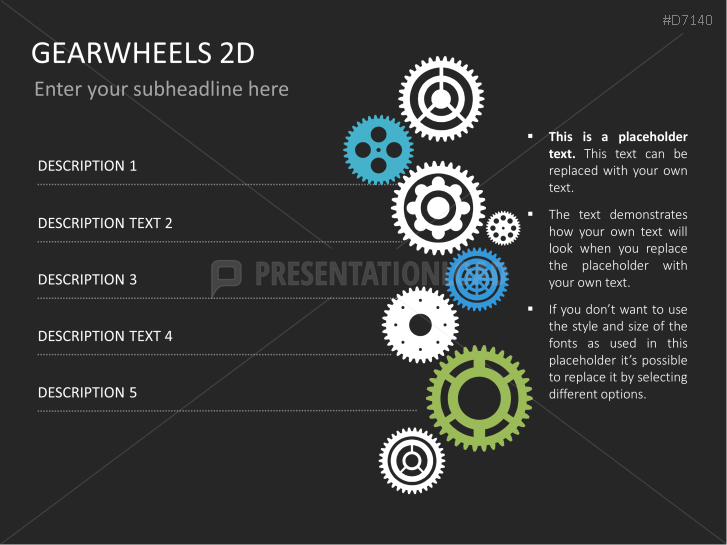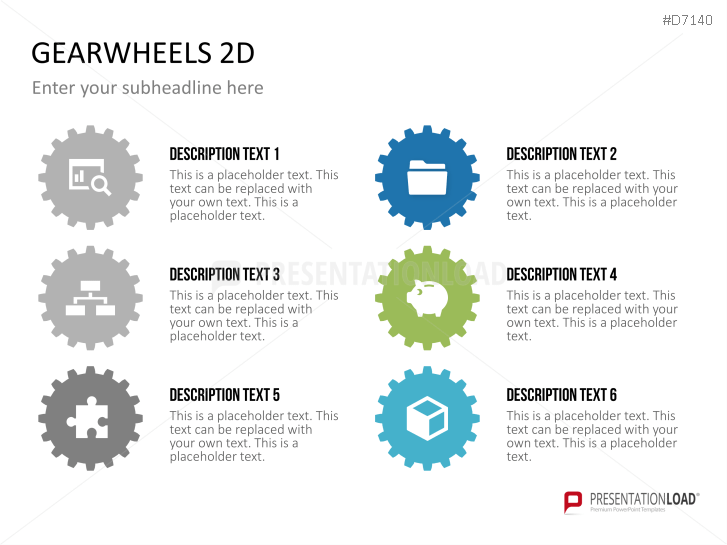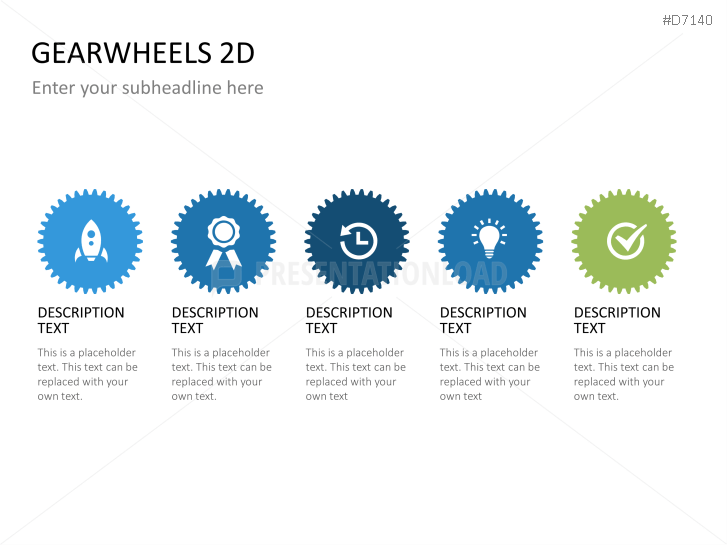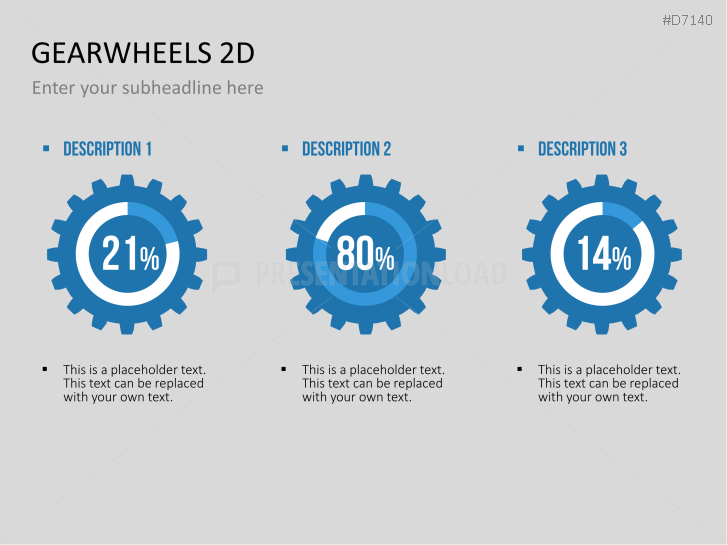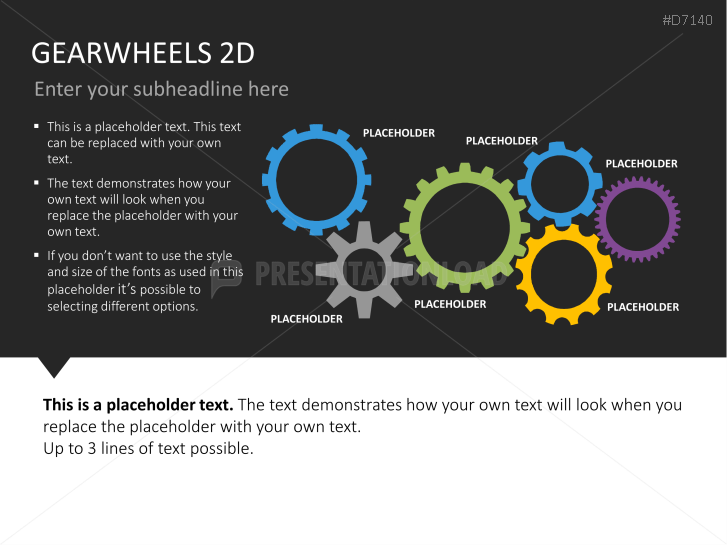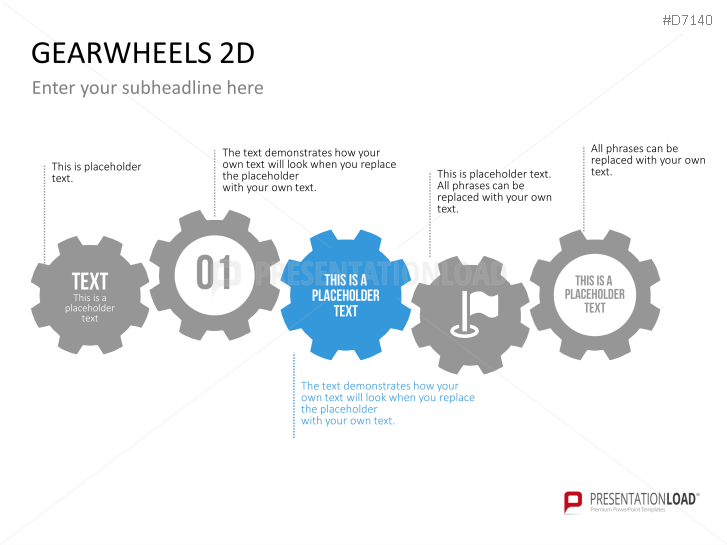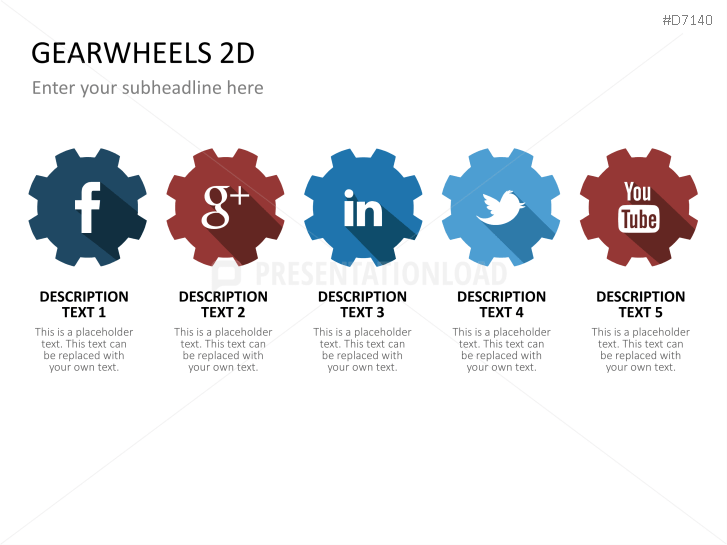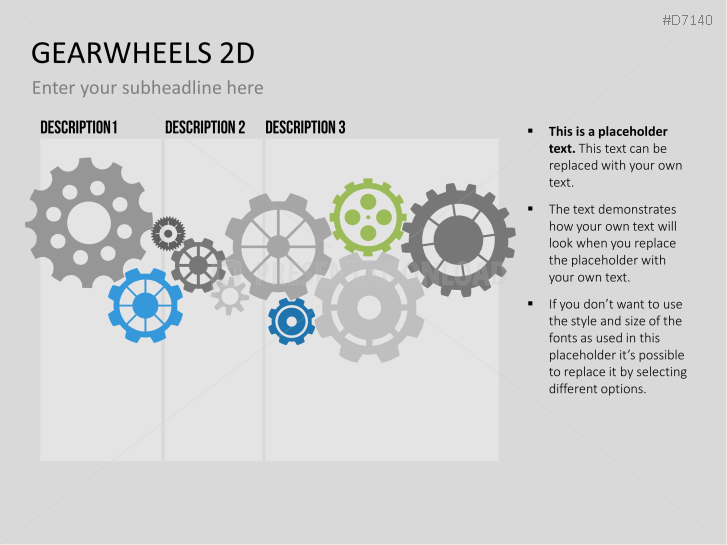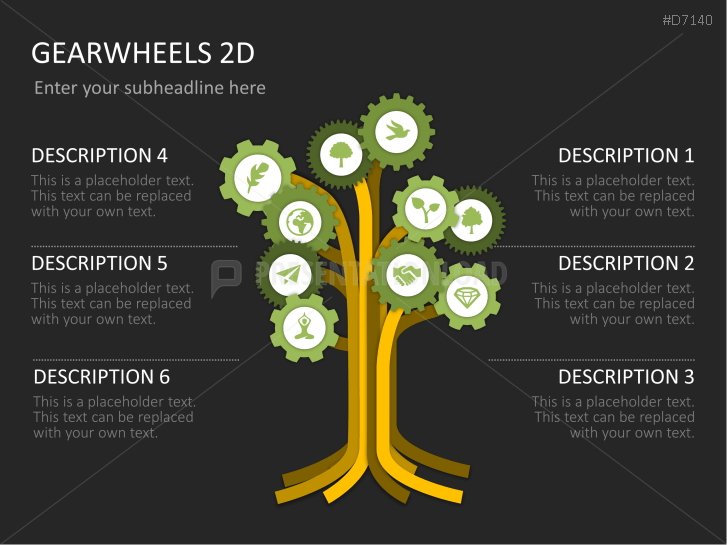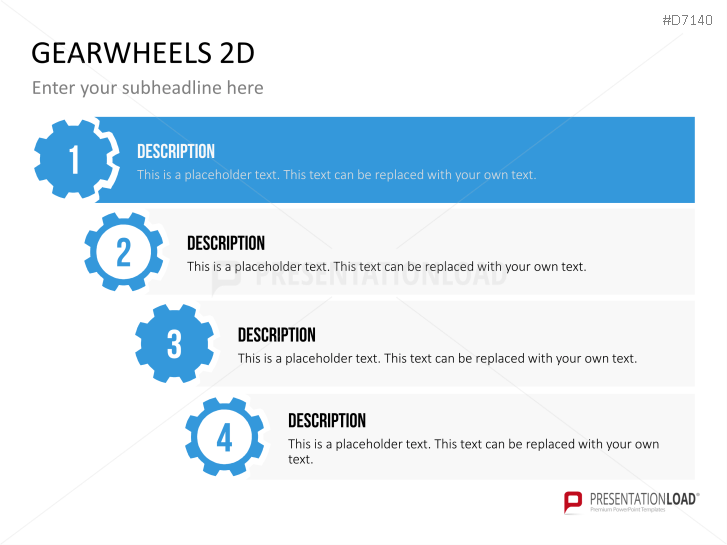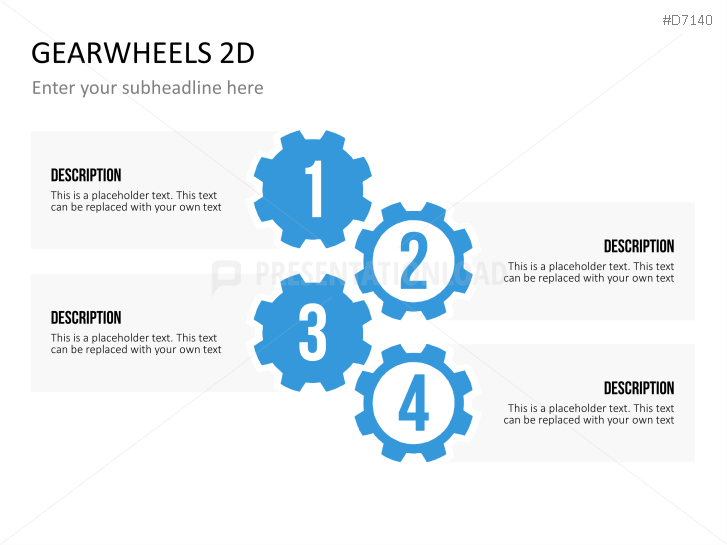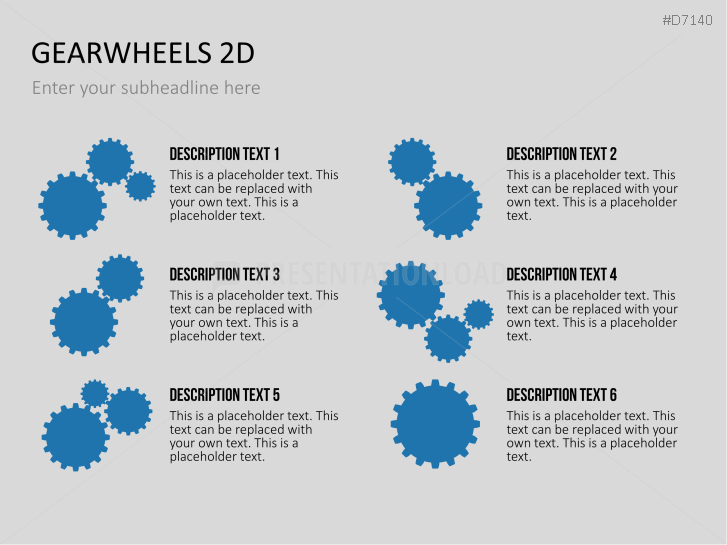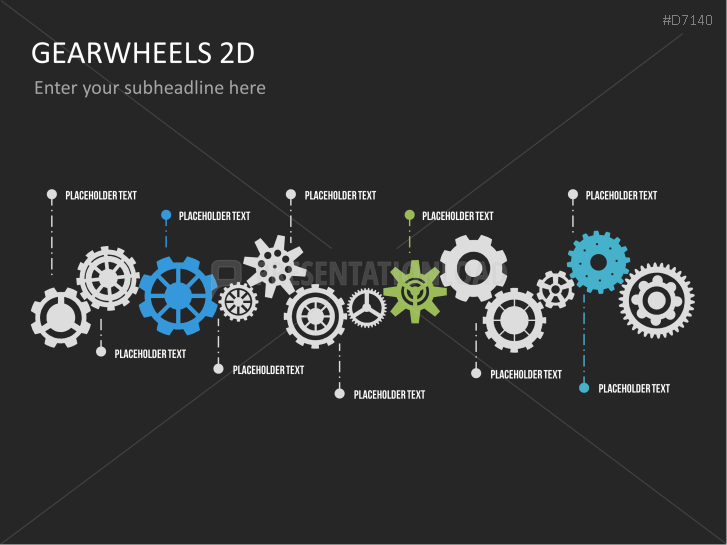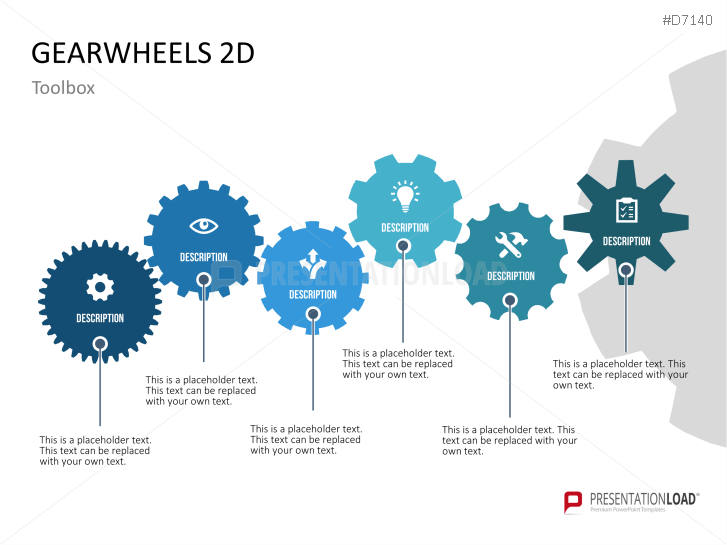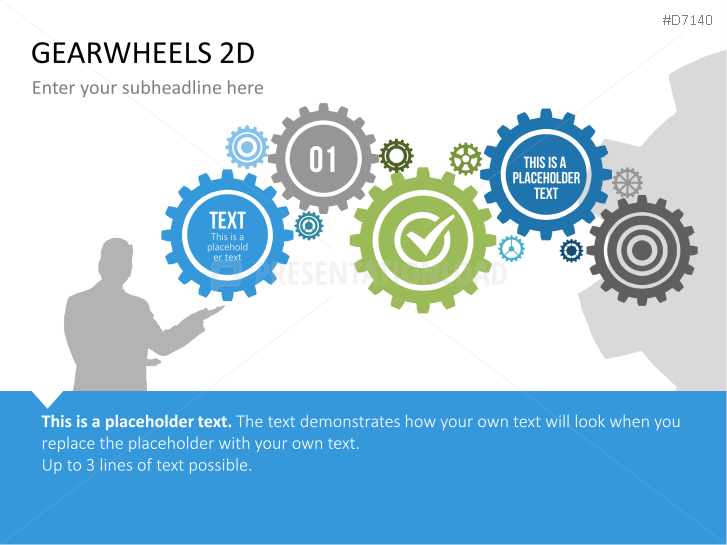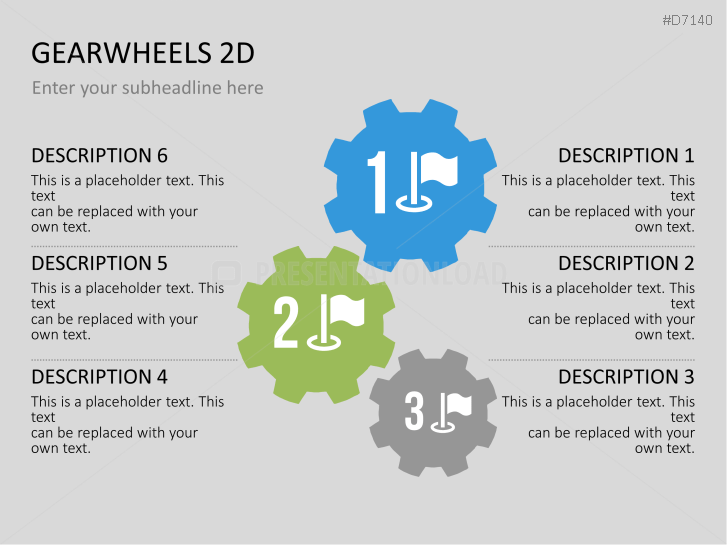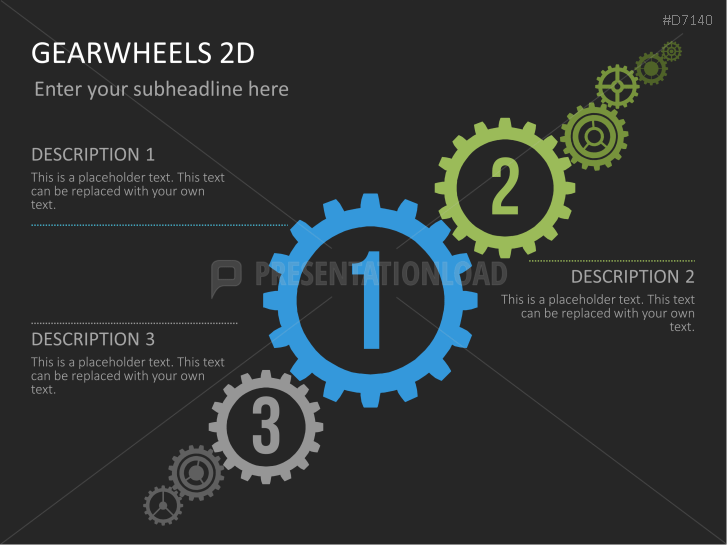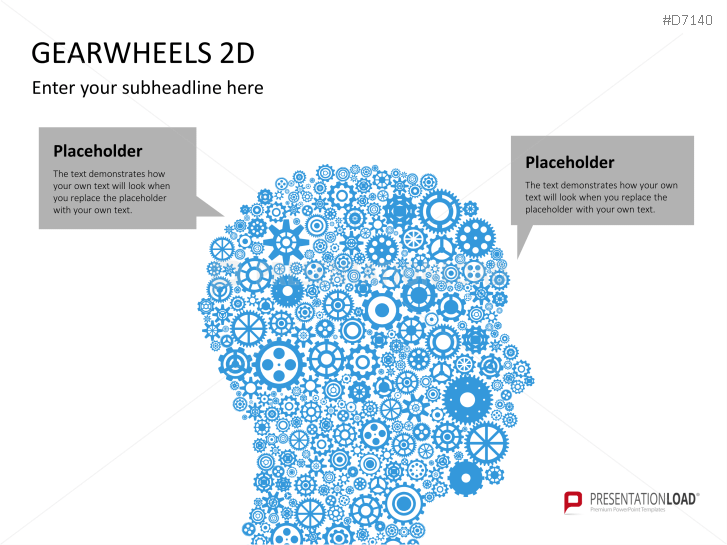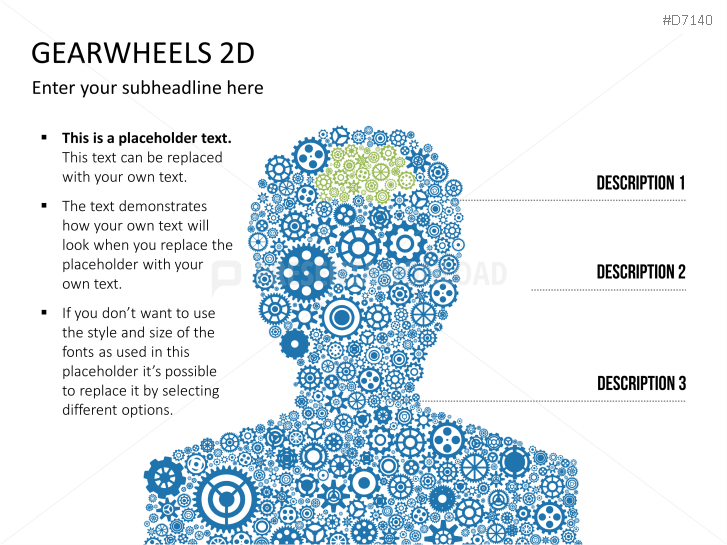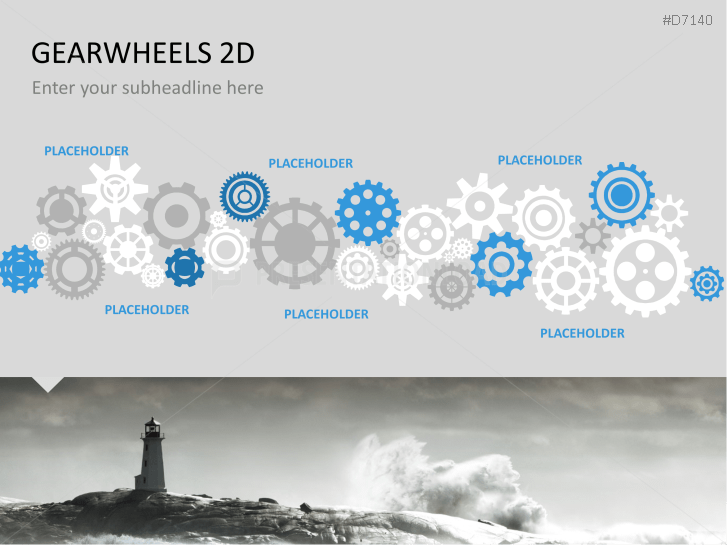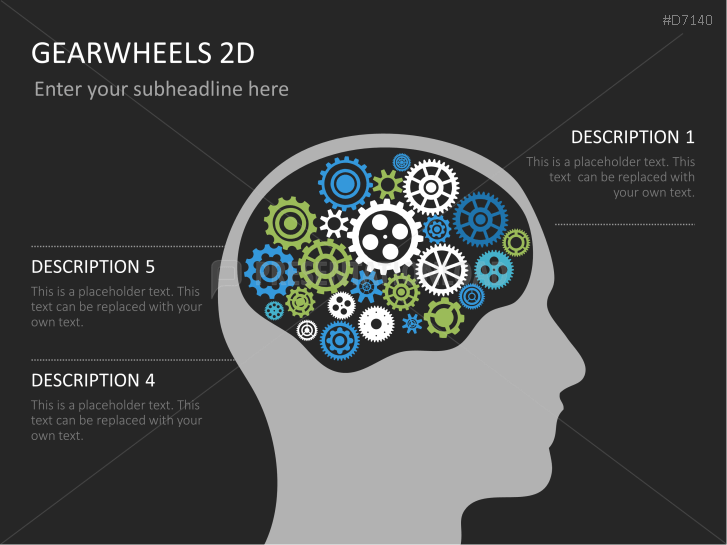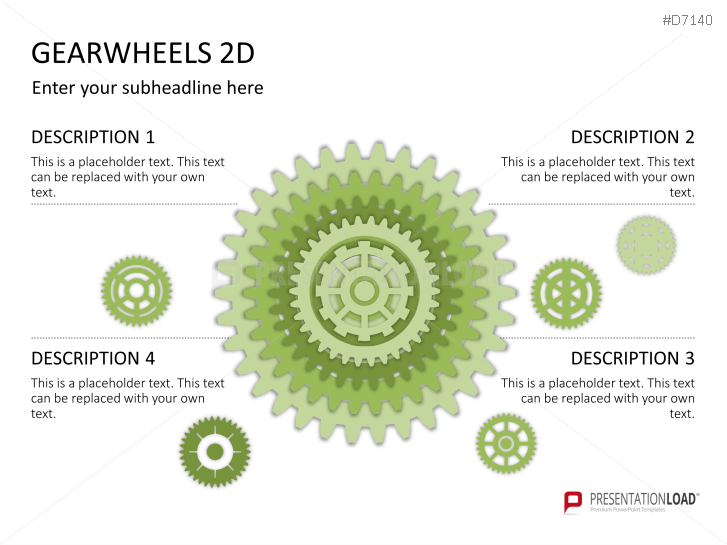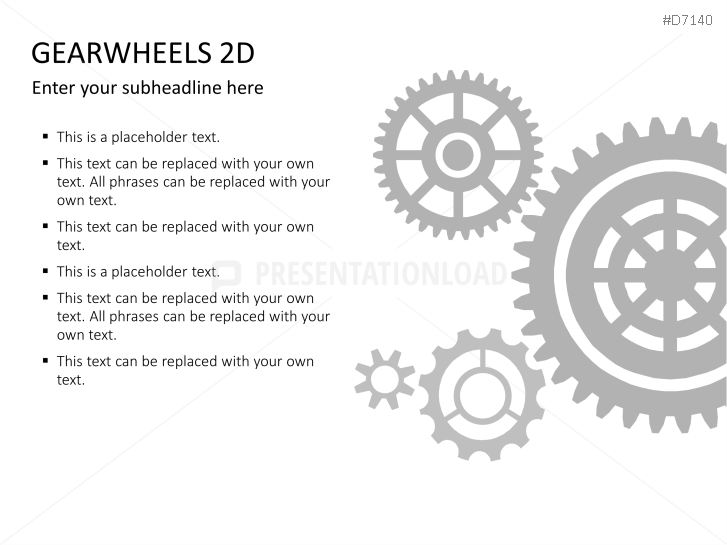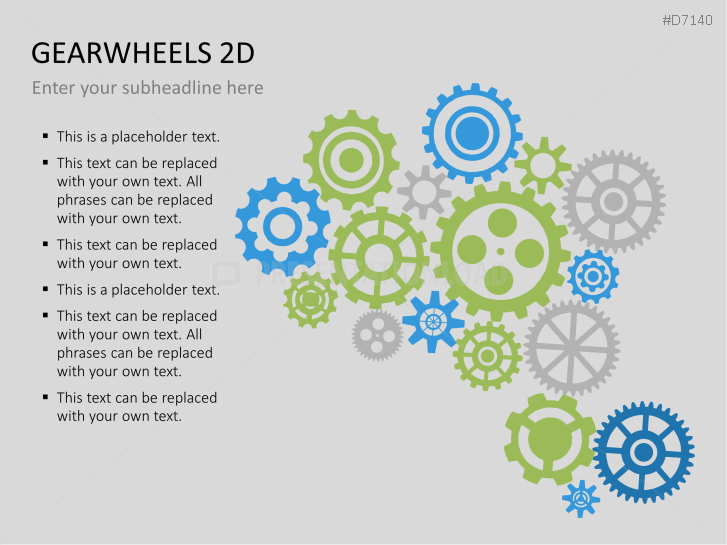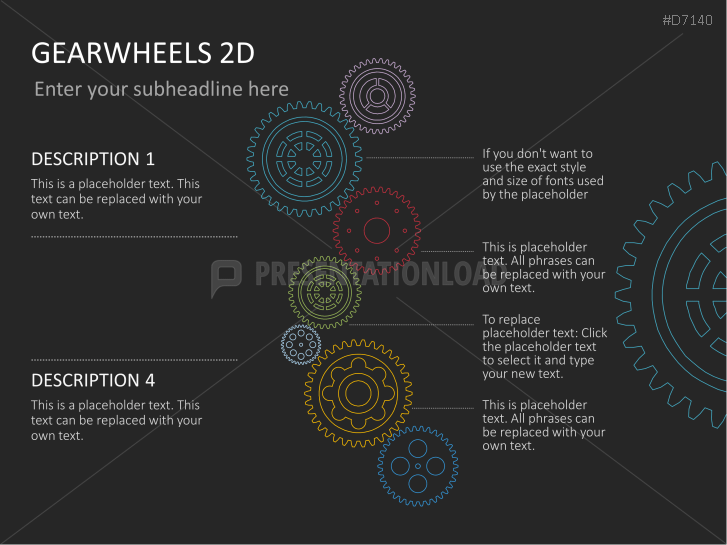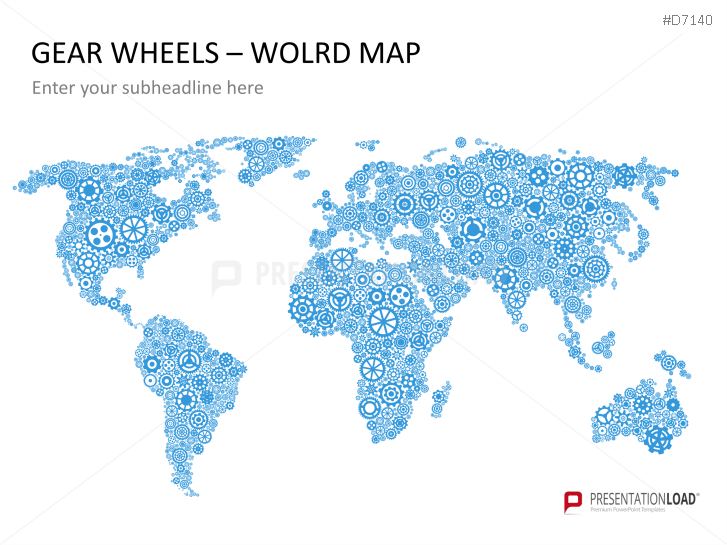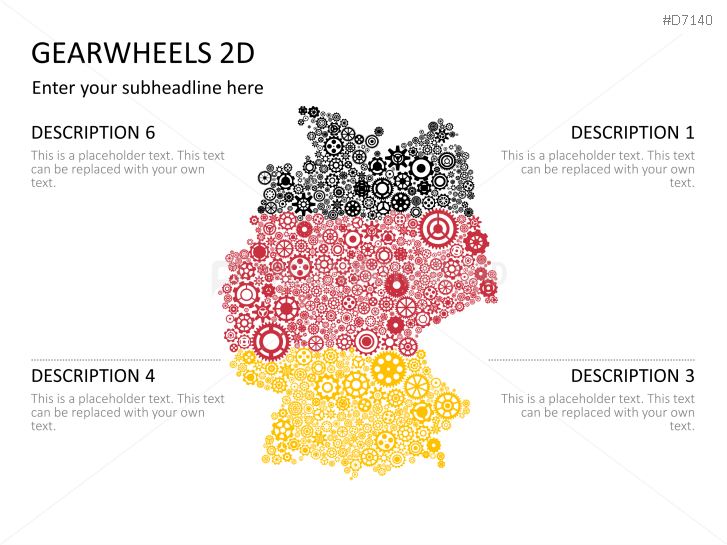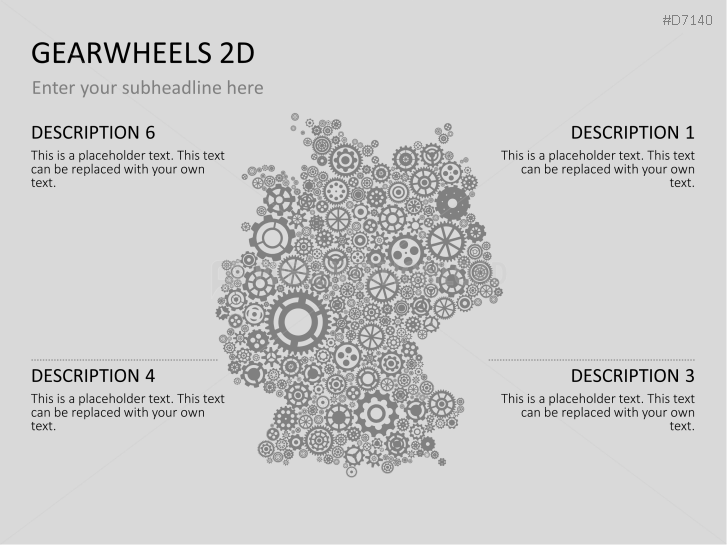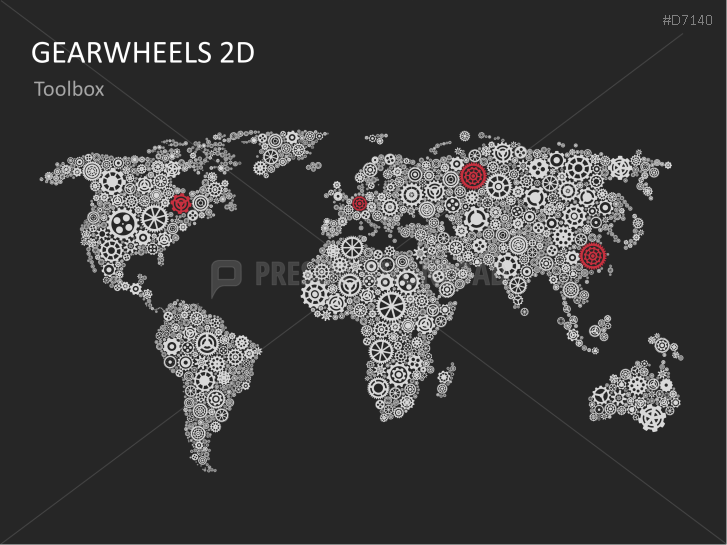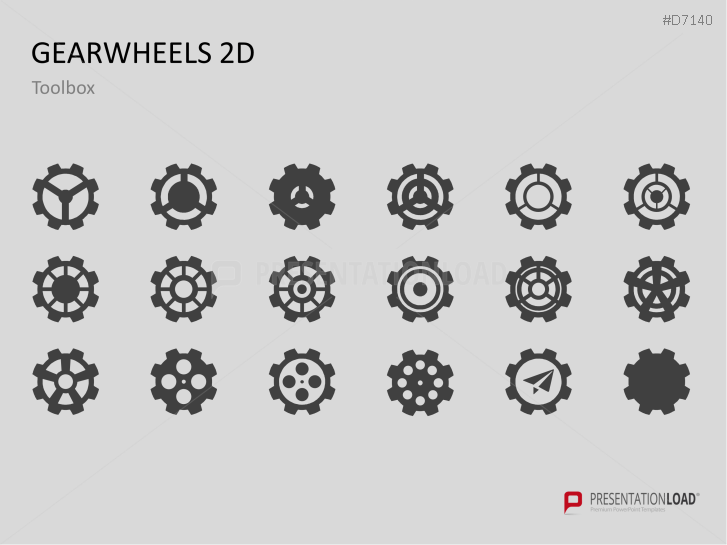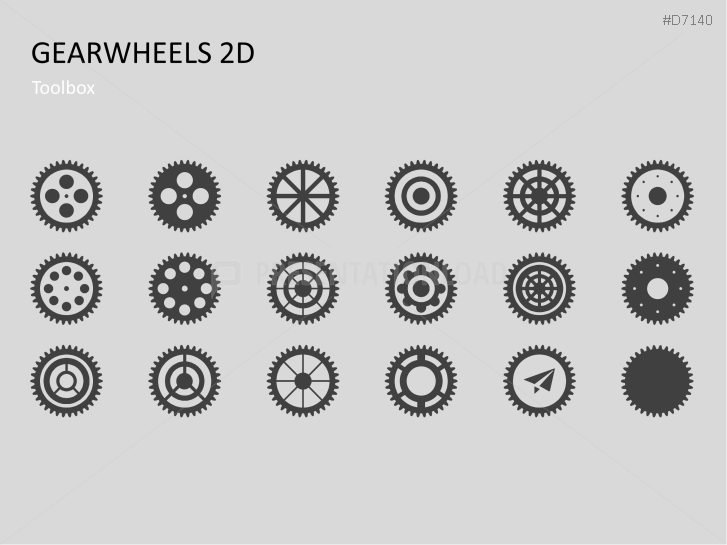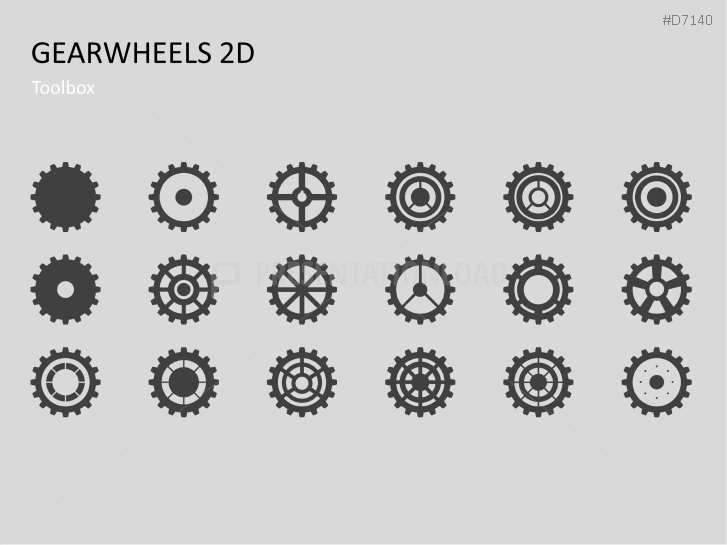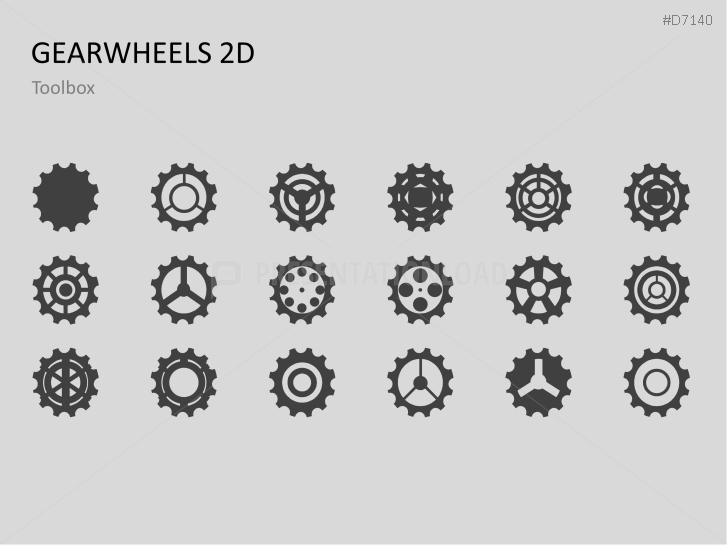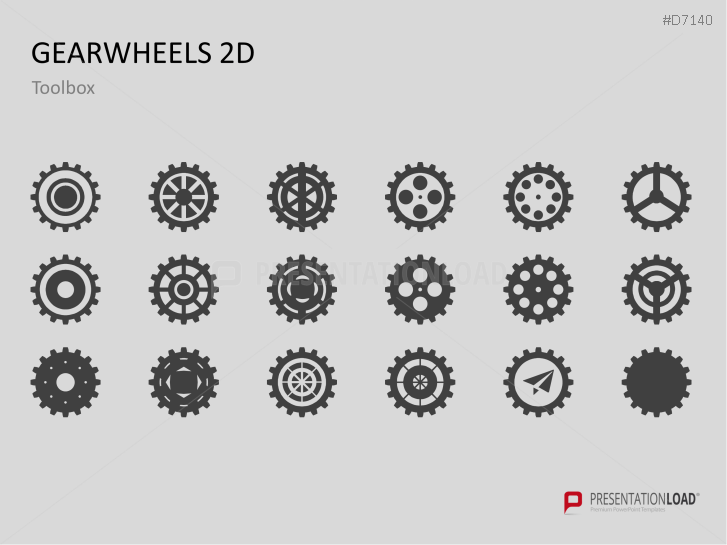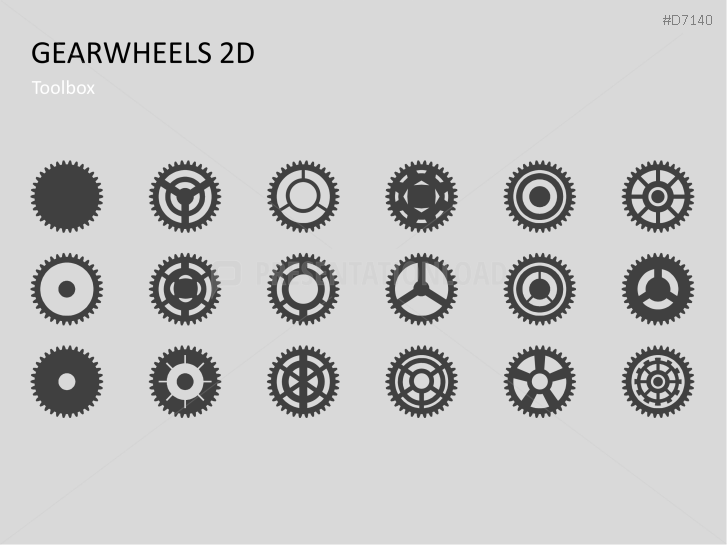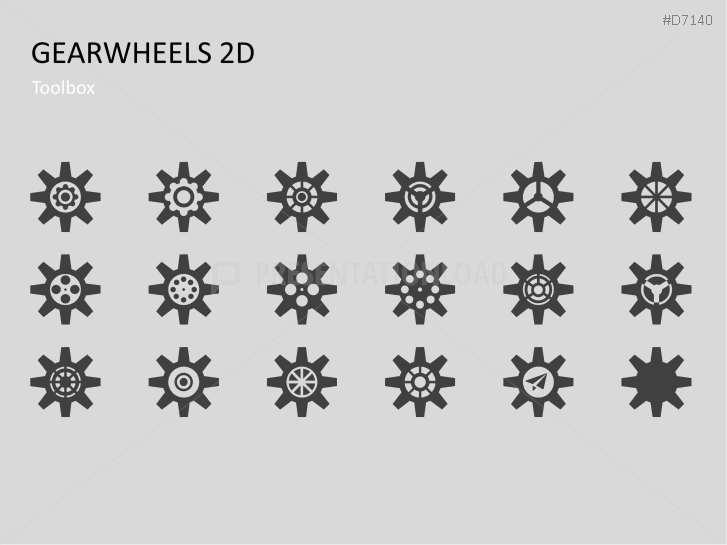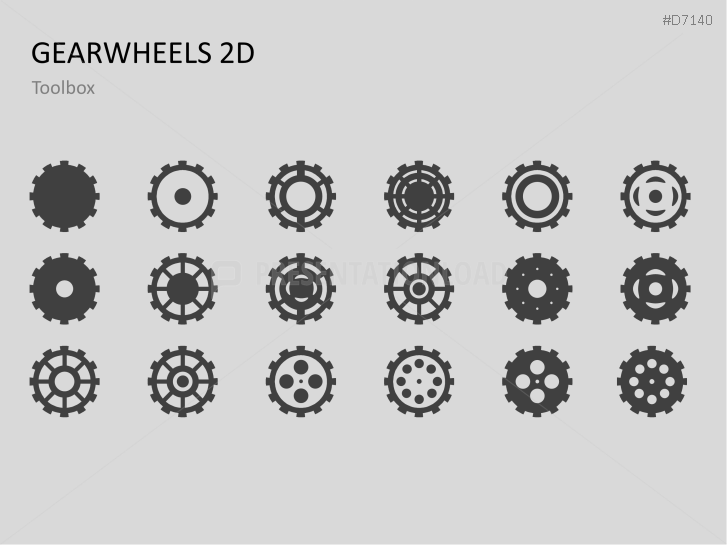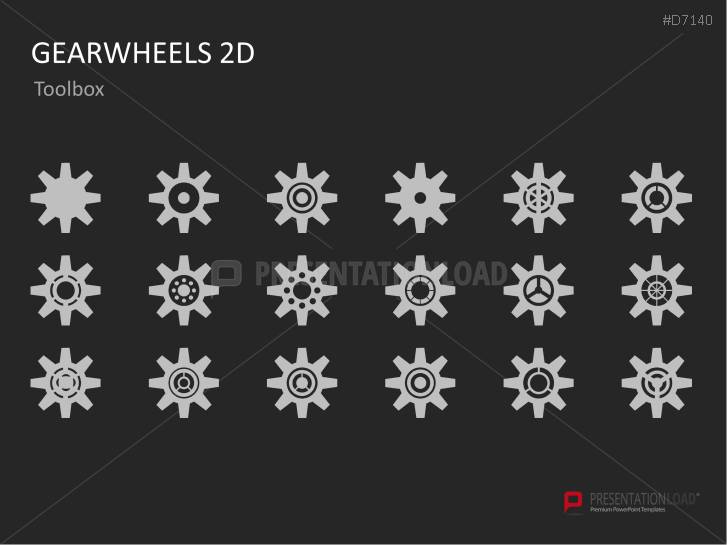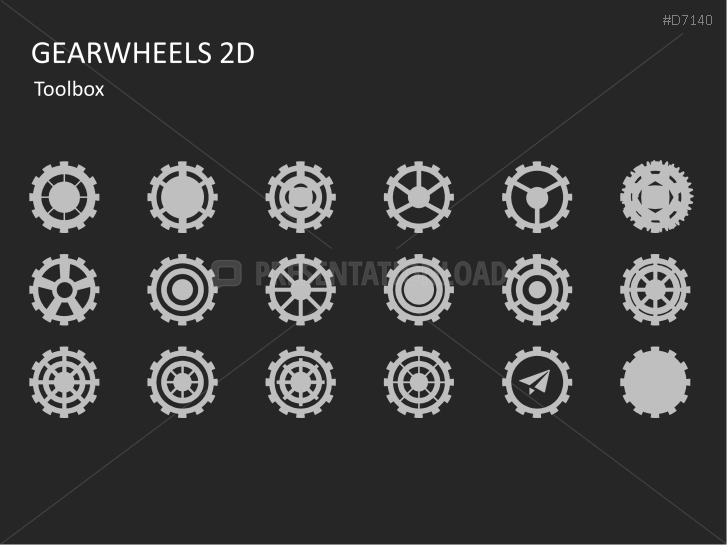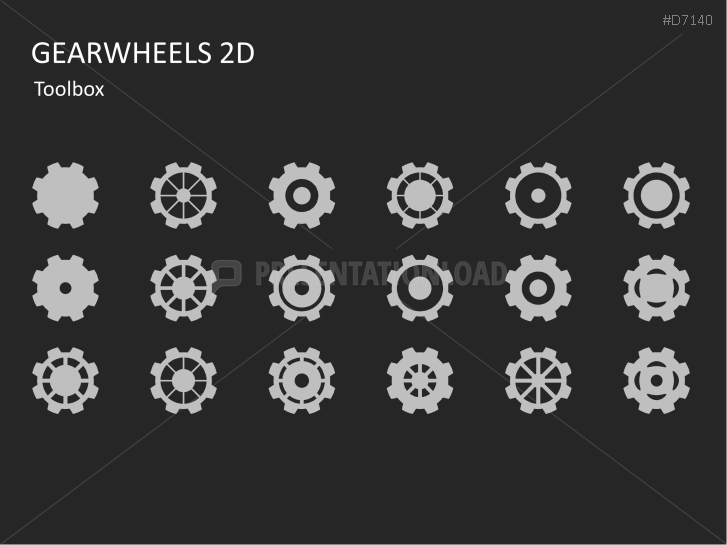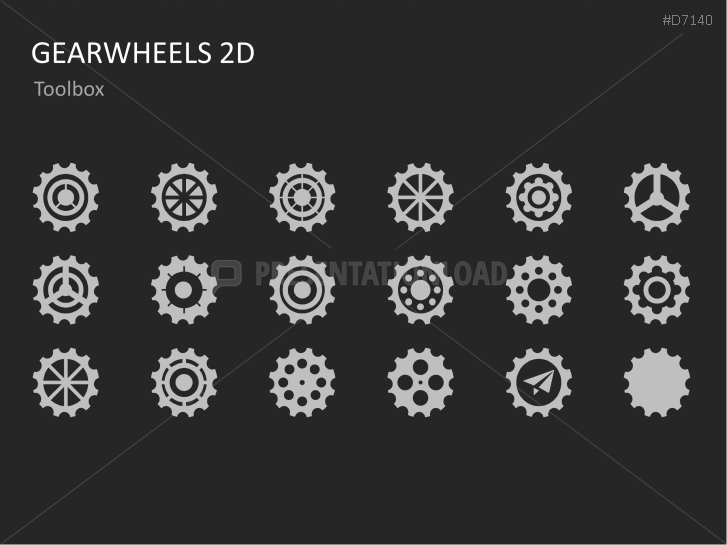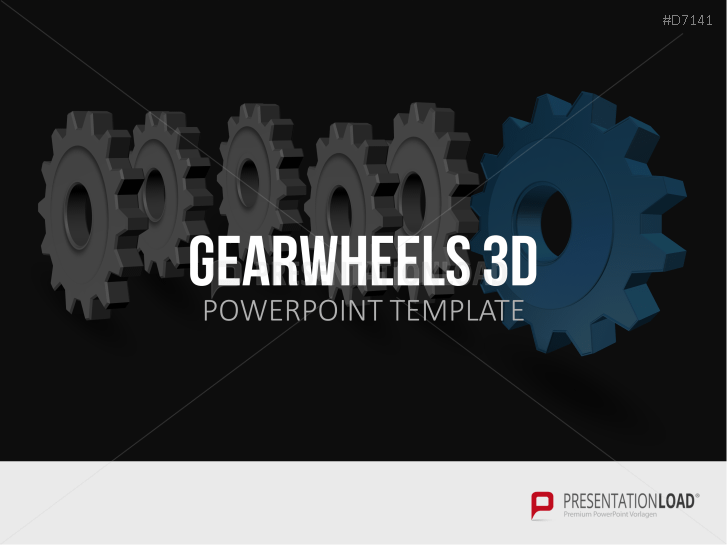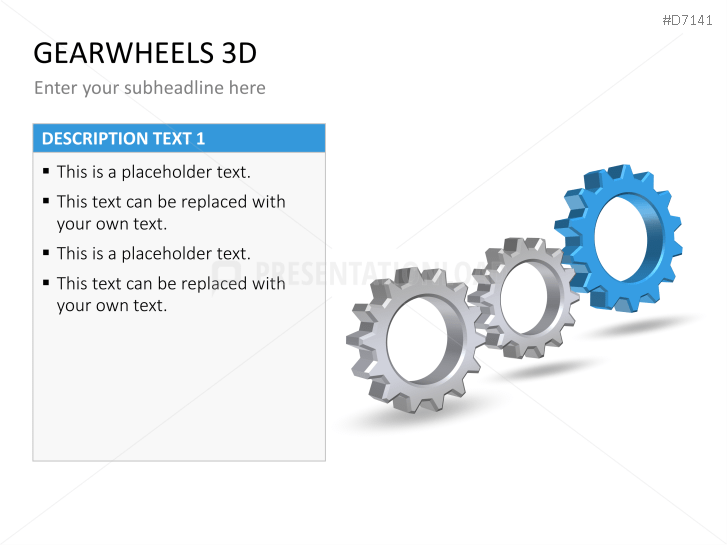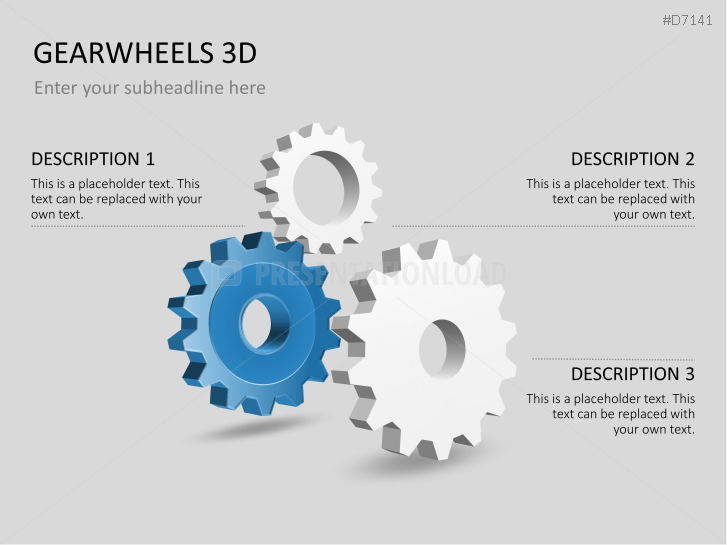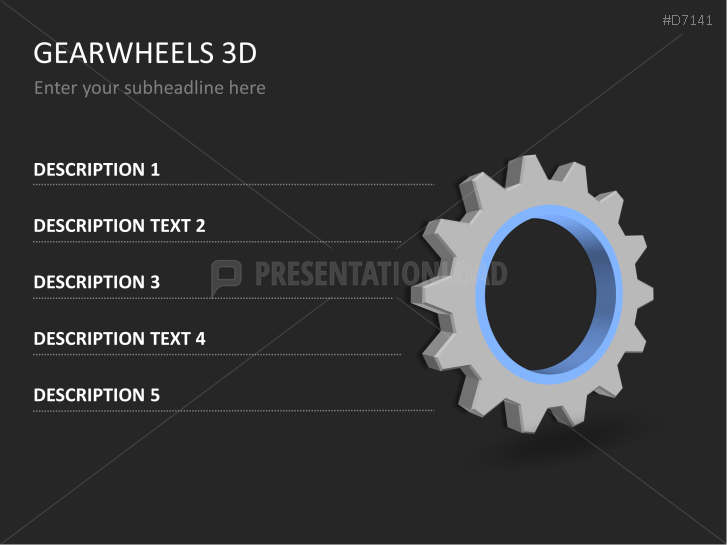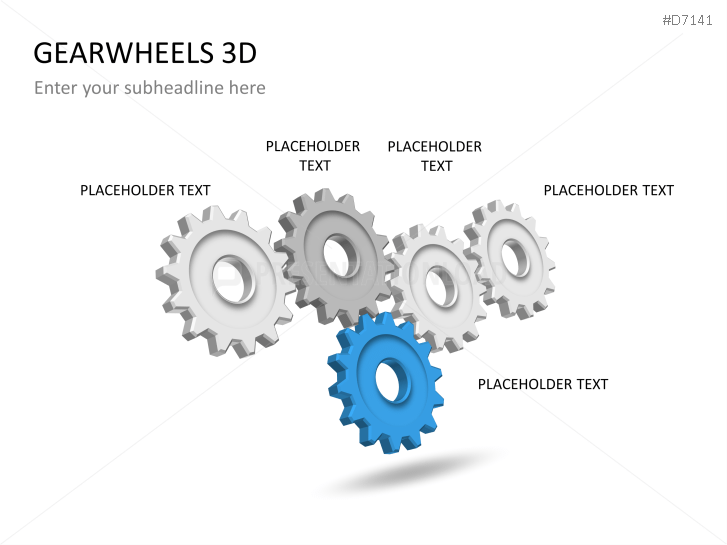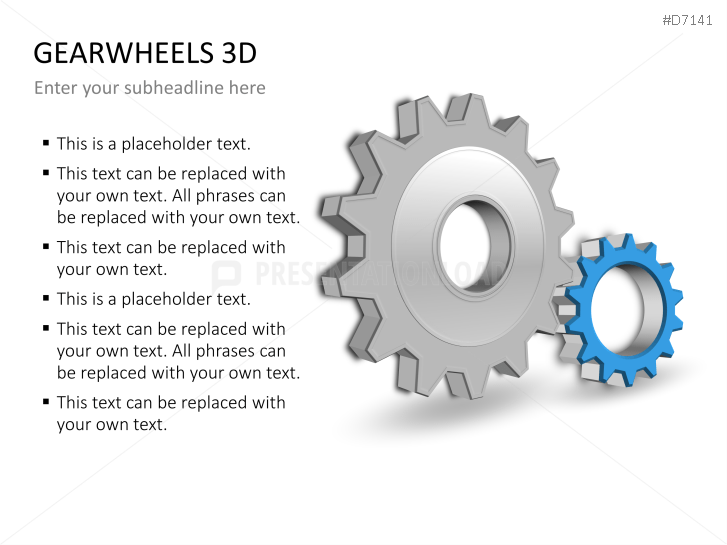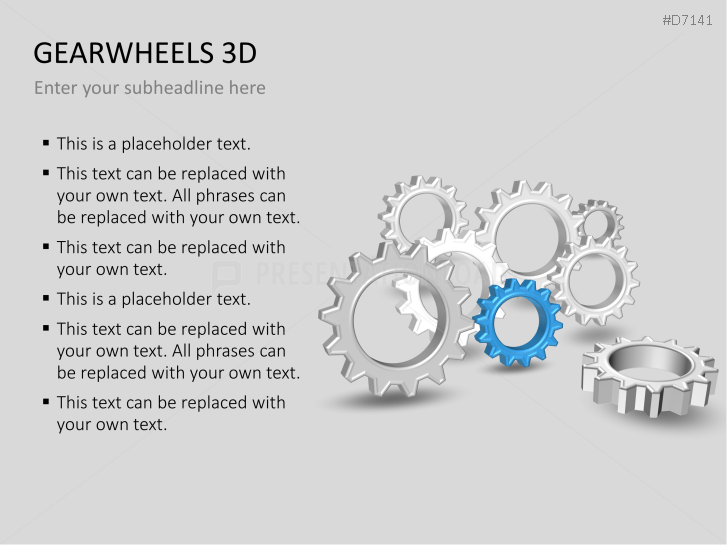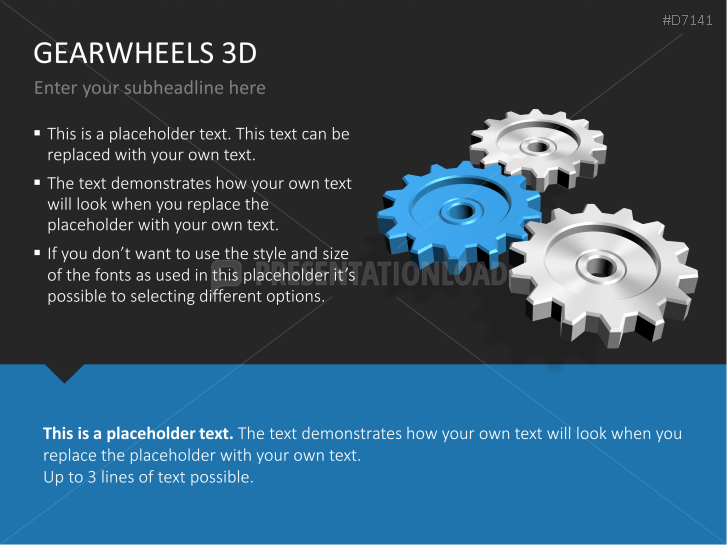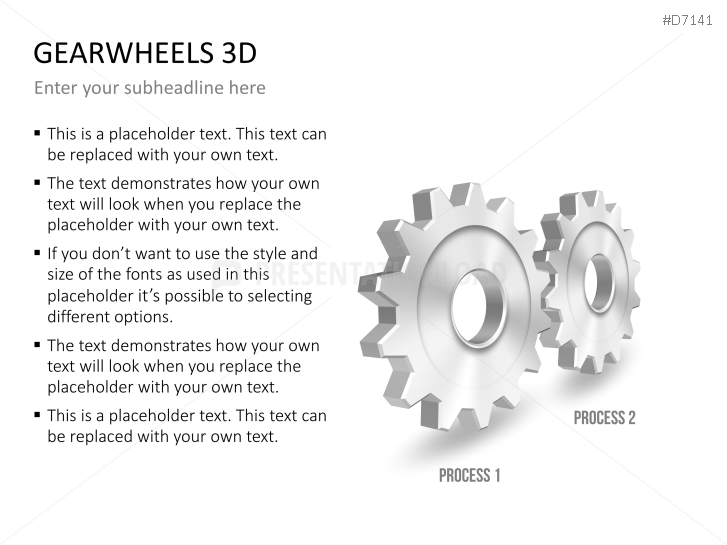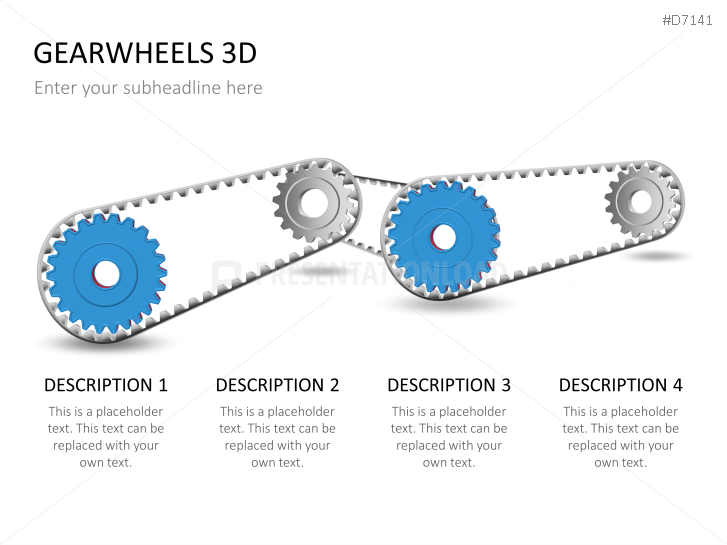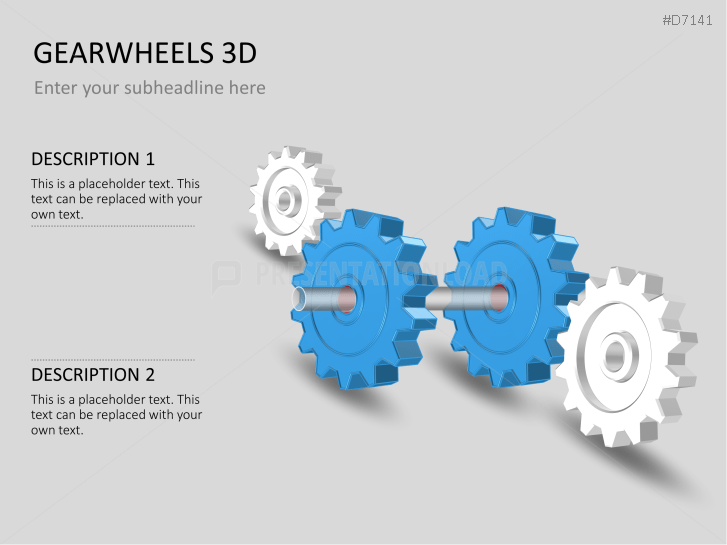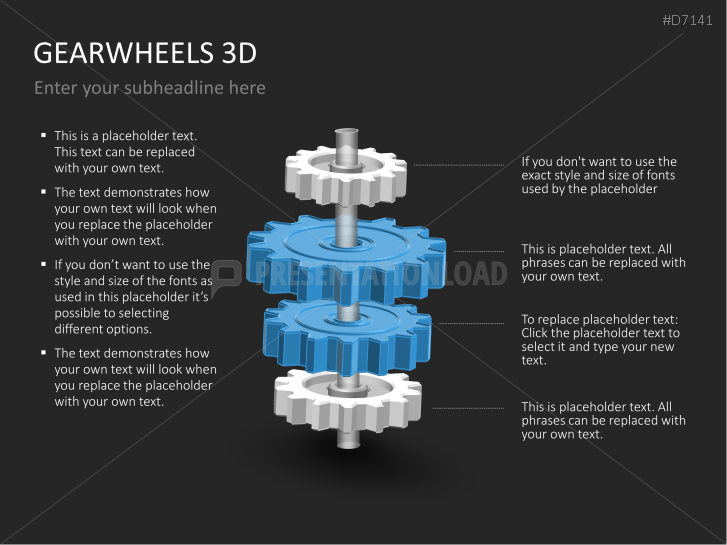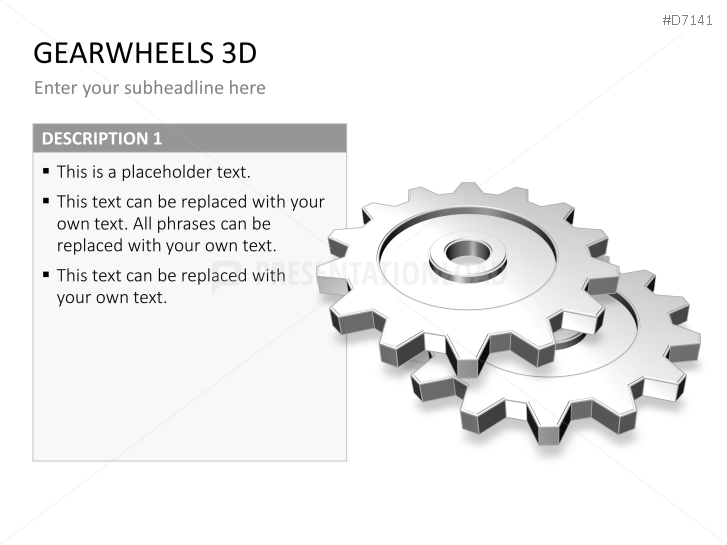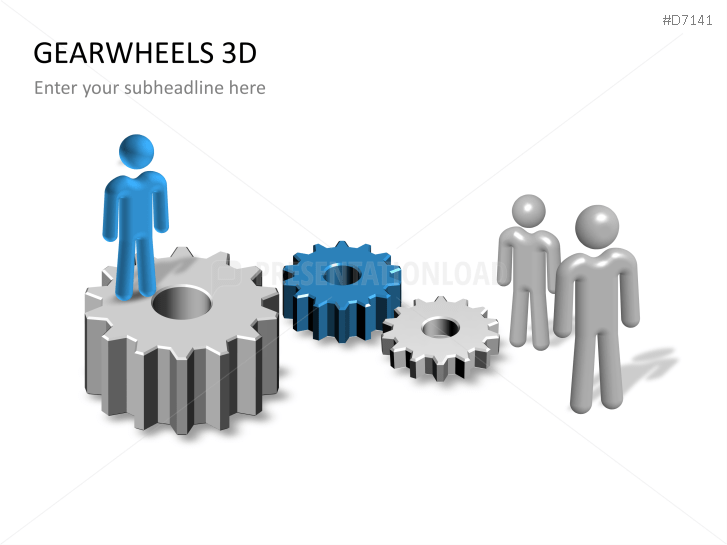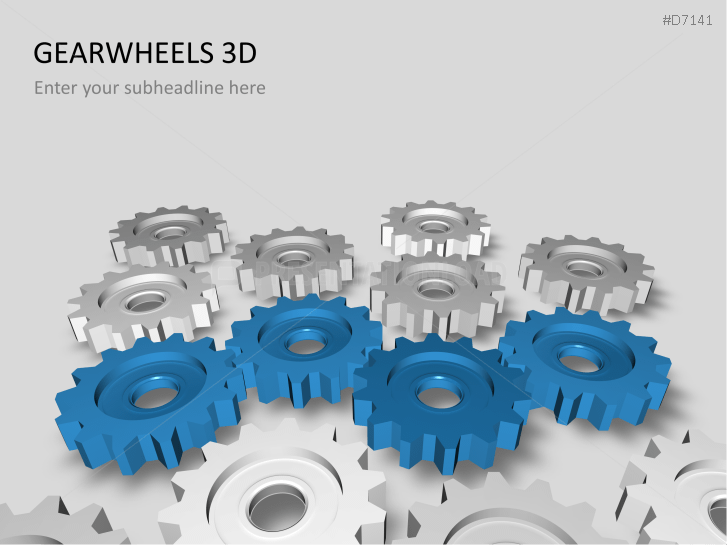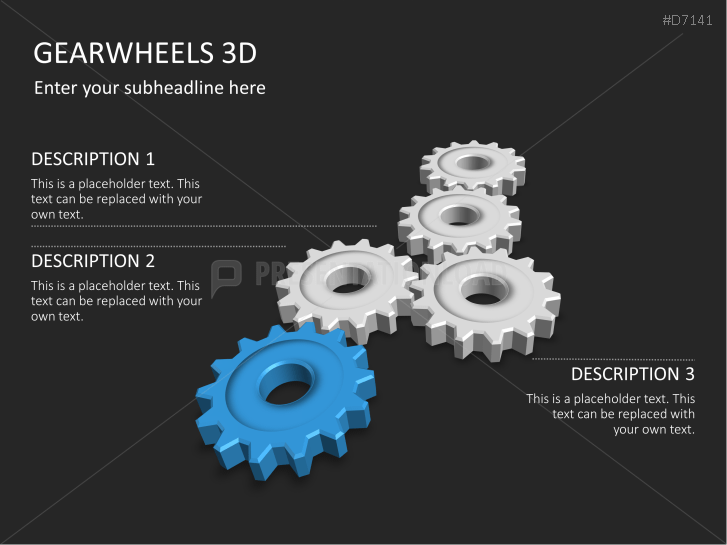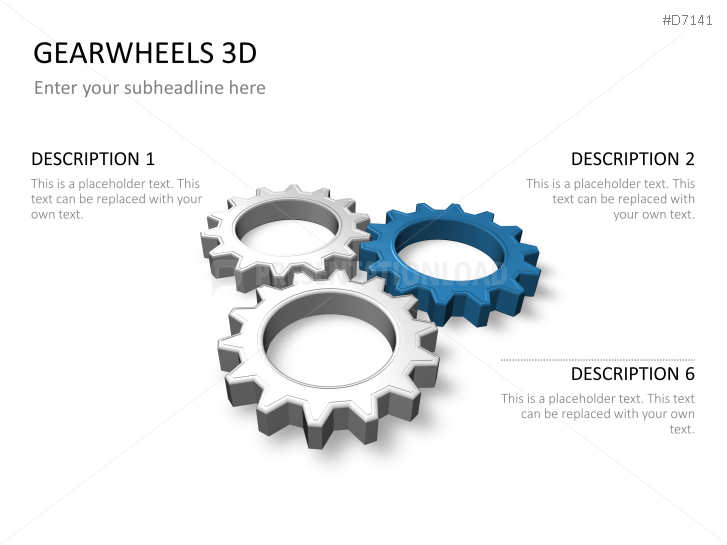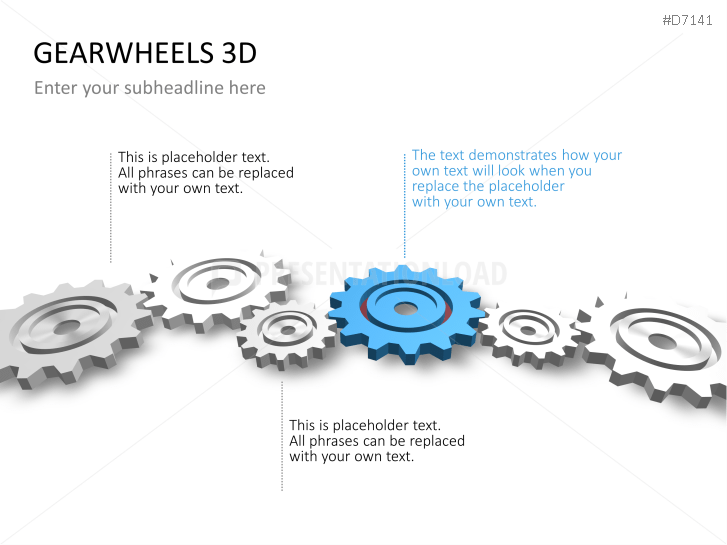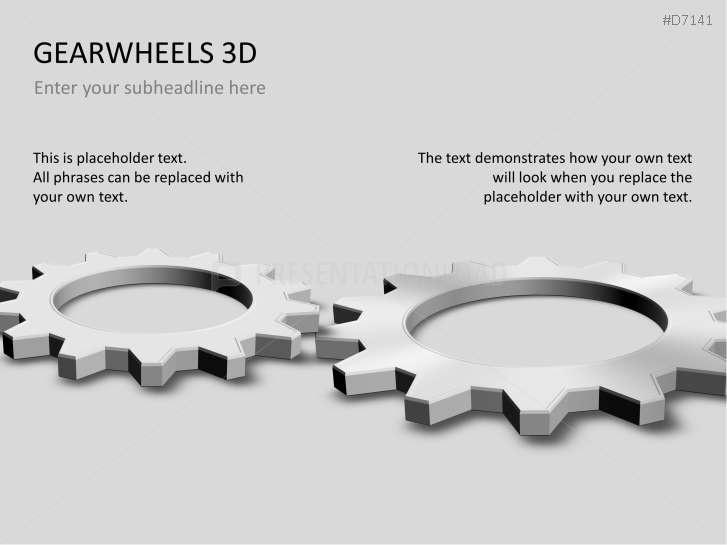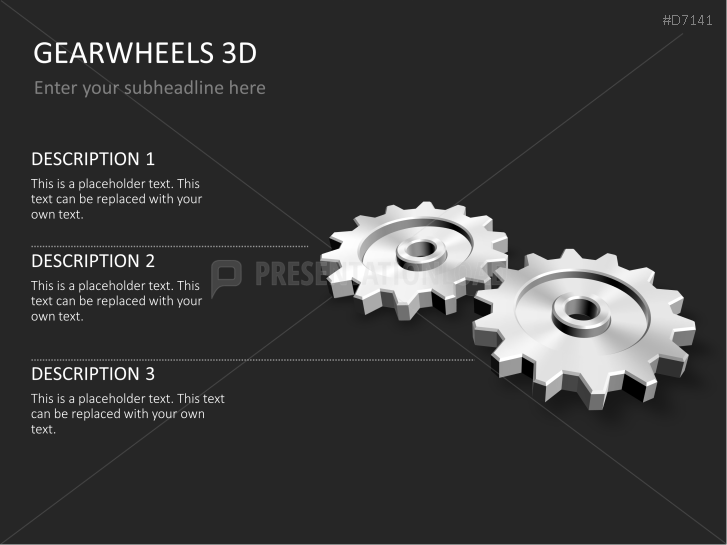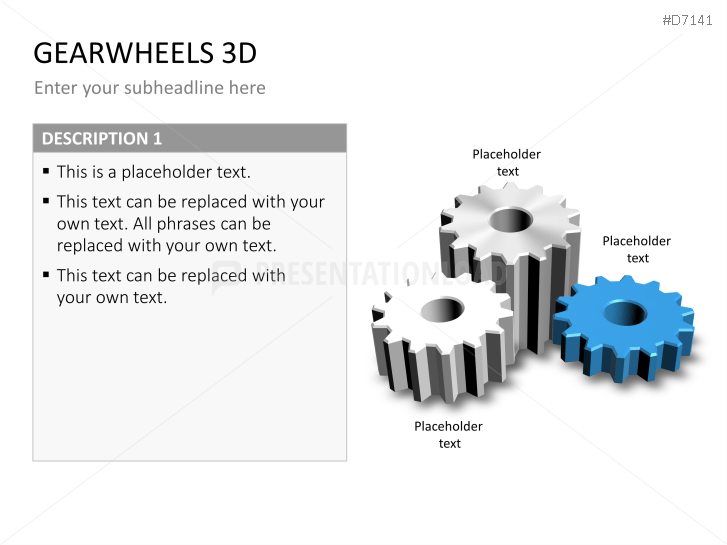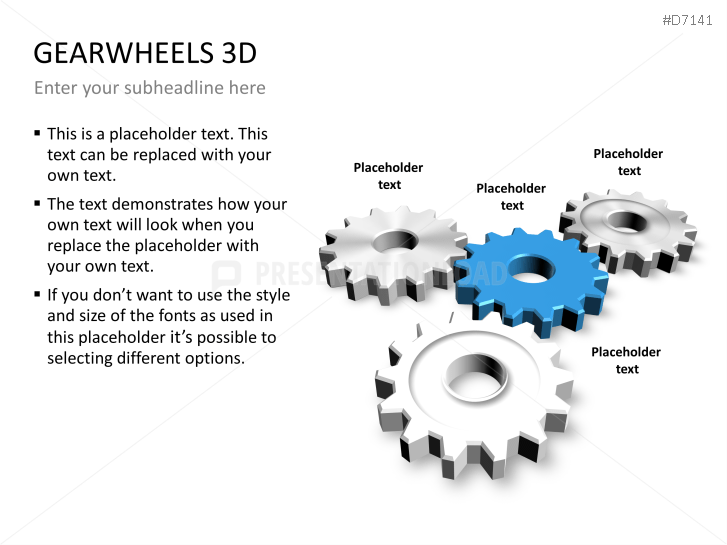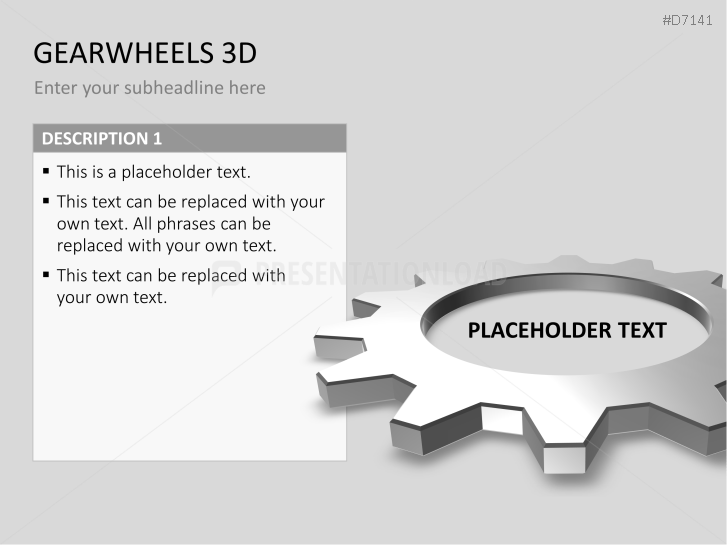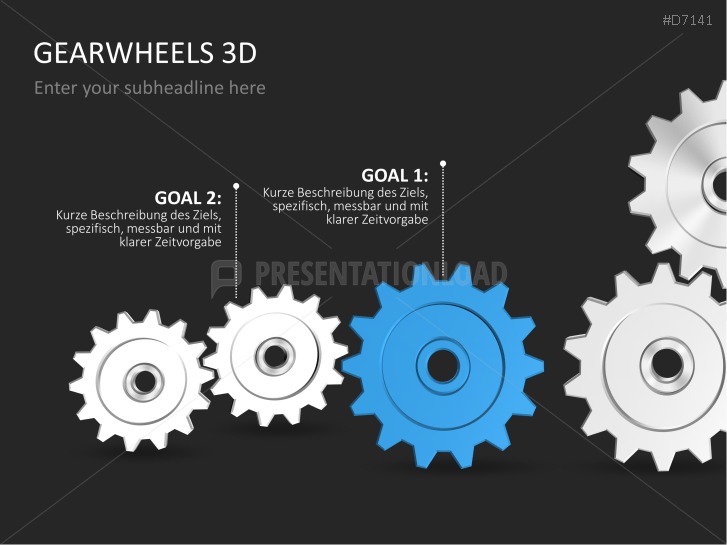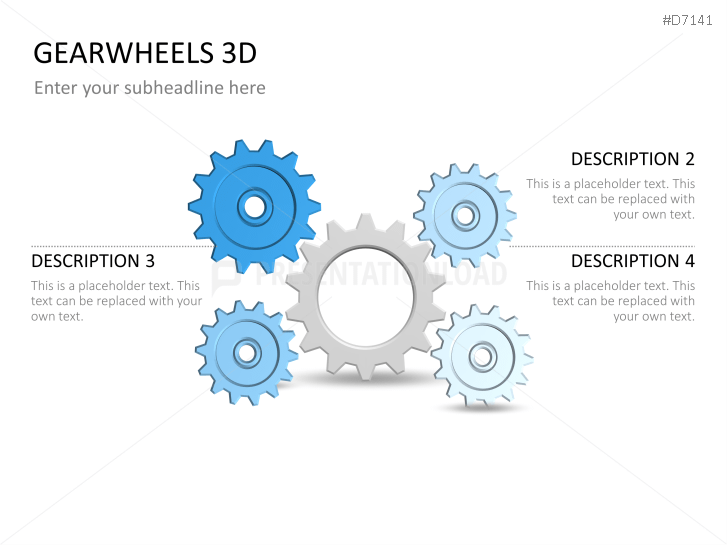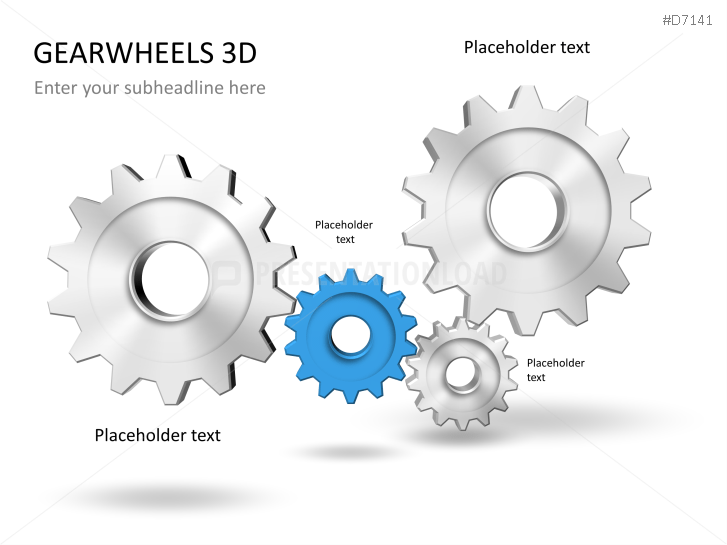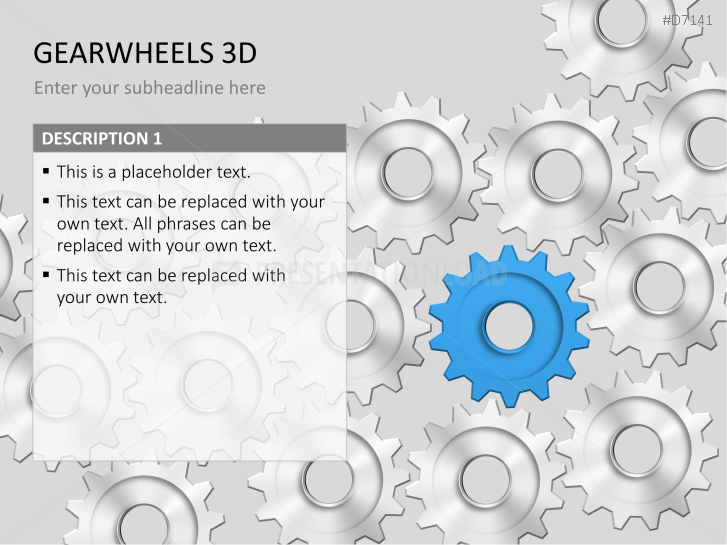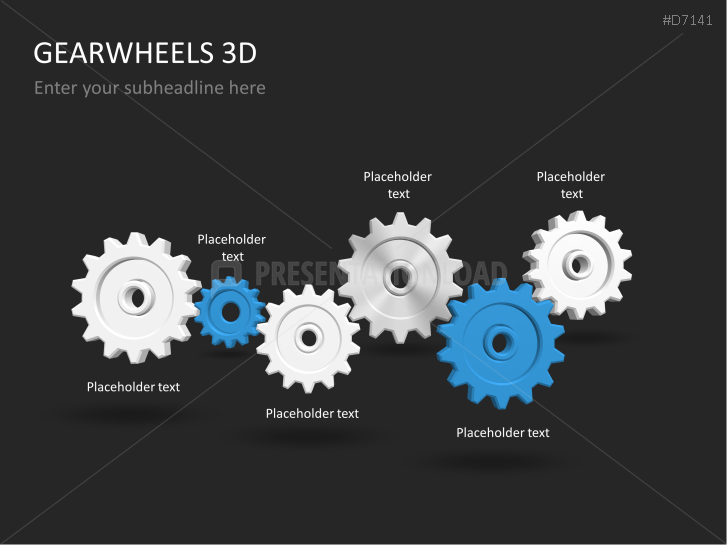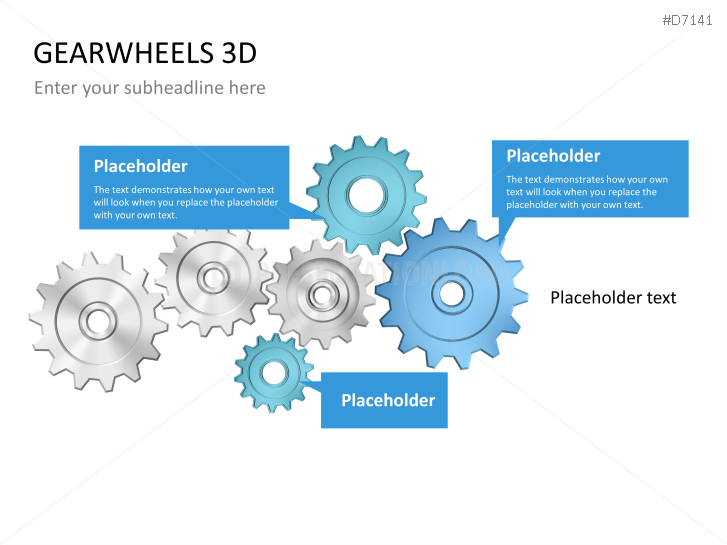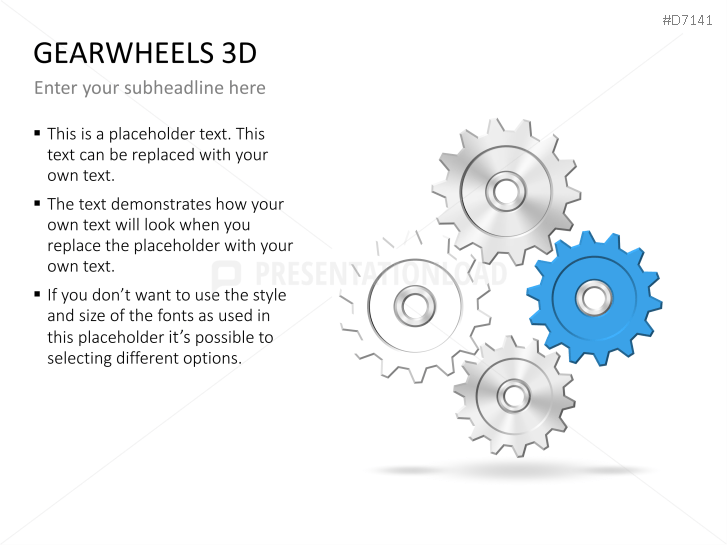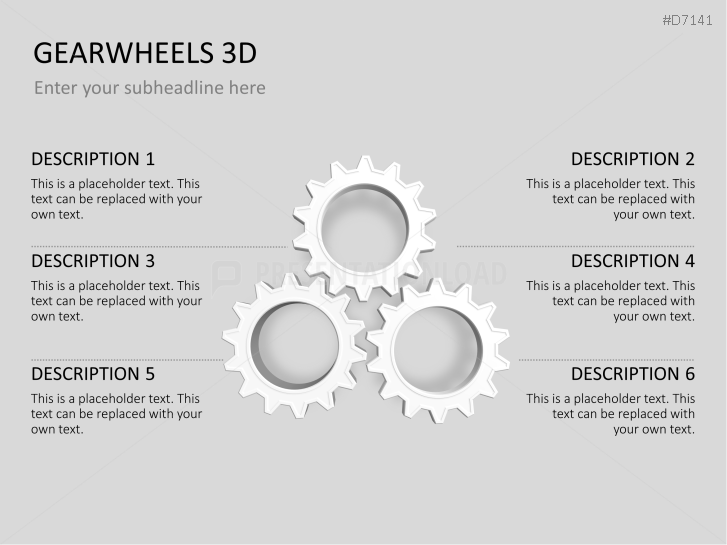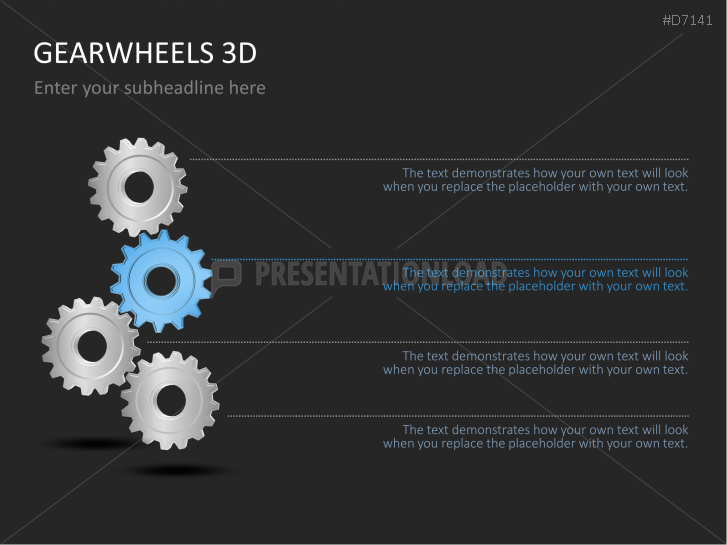 D7140 Gearwheels 2D (48 Slides)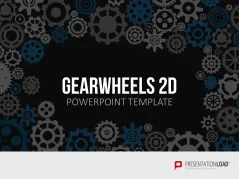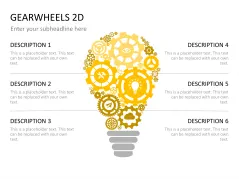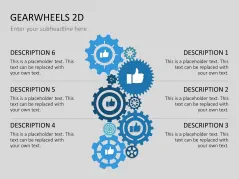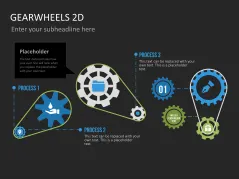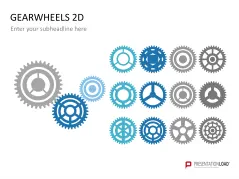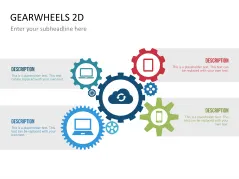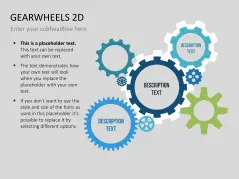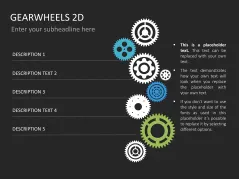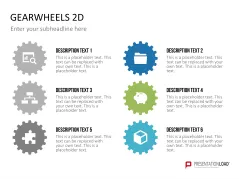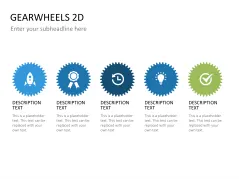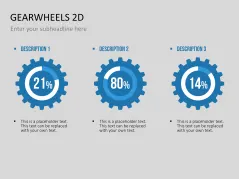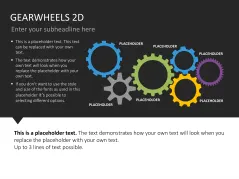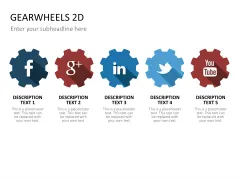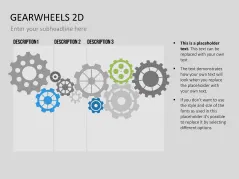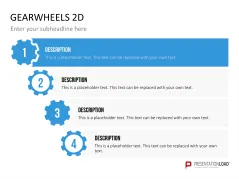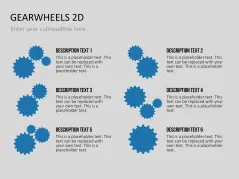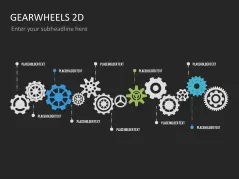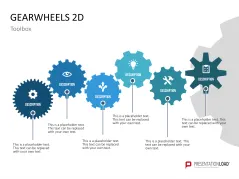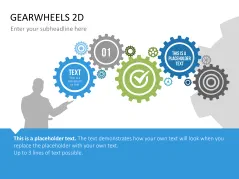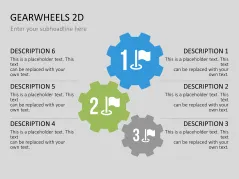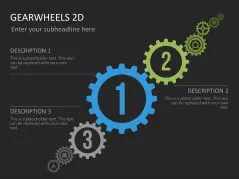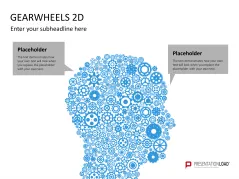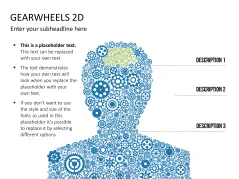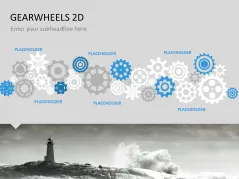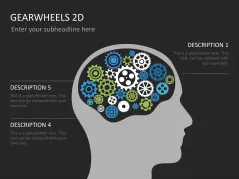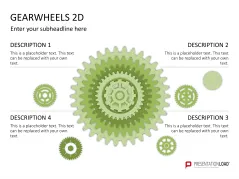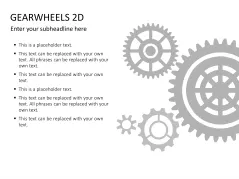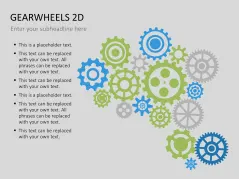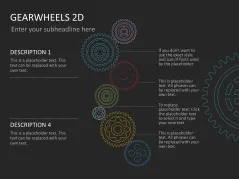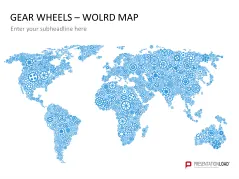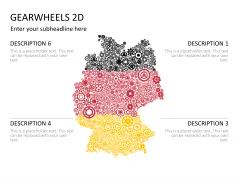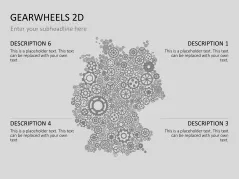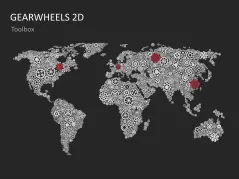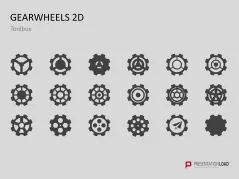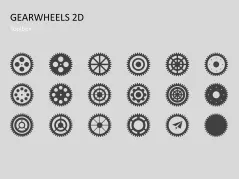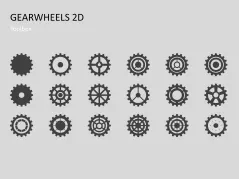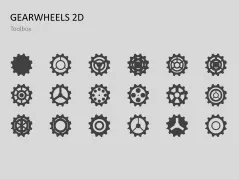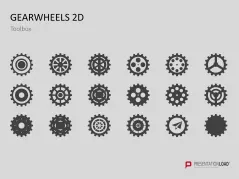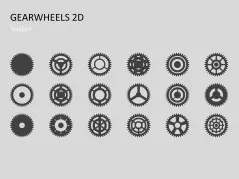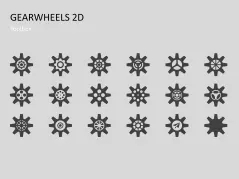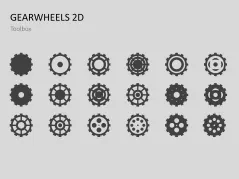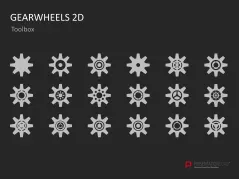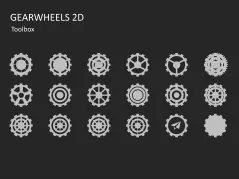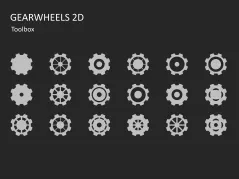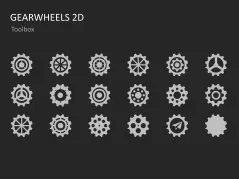 D7141 Gearwheels 3D (32 Slides)