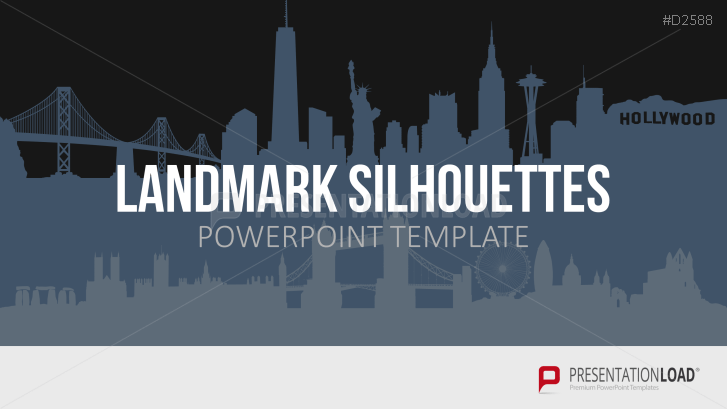 Unique skyline PowerPoint templates to present famous countries such as Japan, United States, France and Germany and create an unforgettable experience for your audience
The countries of the world have much to offer and are defined in large part by monumental buildings and impressive sights and landmarks. Our designers have gathered the outlines of sights and monuments of the world's 12 most famous countries and combined them into a unique PowerPoint template set. The detailed vector graphics make each country's unique silhouette recognizable and memorable.
Show famous landmarks like the Eiffel Tower and Arc de Triomphe of France or the Empire State Building and the Statue of Liberty of the United States.
All country skylines in this set of 16 slides consist of vector graphics and can be colored, edited as desired and scaled without loss of quality.