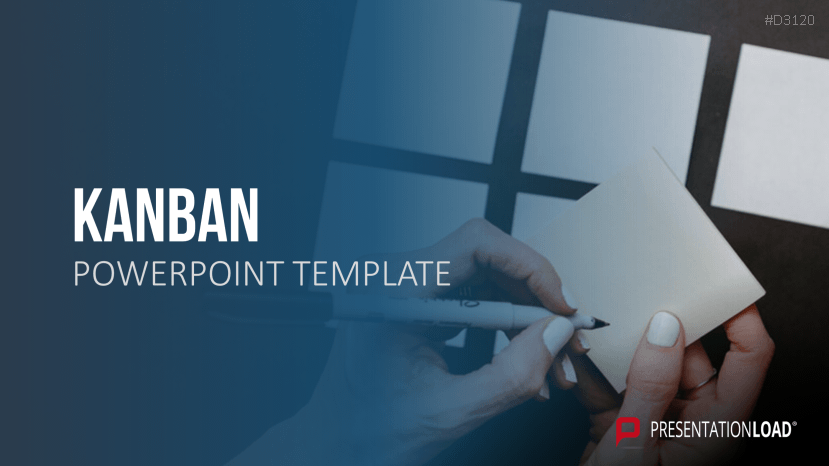 Learn how the Kanban method can streamline operations in your company. Teach your team how Kanban boards, Kanban cards, the pull system and work in progress limits can optimize ongoing processes.
Kanban in Production and Development
There's often confusion surrounding Kanban. Kanban describes both a process control method and a method to optimize development.
This set first introduces the traditional form of Kanban as a process control method. It contains an overview of its development in the Toyota Production System by Taiichi Ōno and a detailed description of how various Kanban control loops work.
Inspired by Taiichi Ōno's ideas,  David Anderson developed Kanban as a change management approach and agile tool for improving software development processes. The second section of this set is dedicated to this method. It focuses on the application of Kanban practices and their integration into existing development processes and companies.
Exploit the Full Potential of Kanban with the Optimal Presentation
Despite their fundamental differences and different areas of application, both methods can be used to streamline workflows and minimize waste. Simple steps, such as establishing a pull system, using Kanban boards to visualize development processes and work in progress limits, can significantly improve productivity and communication in your team. Kanban can easily be added to your existing value chain to optimize processes and is compatible with other agile methods, such as Scrum.
Kanban's success depends on the involvement of the entire team. With this set, you can present Kanban practices using diagrams, models and examples to ensure your team achieves the best possible results. This set provides you with numerous examples of Kanban boards that can be used to directly document your workflow and implement progressive change in your company.
With the Kanban PowerPoint Set, You Can
enjoy a comprehensive presentation of Kanban methods
teach your team how Kanban fits into your company and your work processes
use established metrics to measure and present the effectiveness of your processes
This PowerPoint Template Includes:
Kanban in Process Control
A definition of the Kanban method
Kanban development and goals
Kanban loop diagrams
Explanation of the pull/push principle
Overview of common Kanban tools, such as Kanban cards and all standard types of Kanban systems in use today
Kanban in Software Development
Definition of terms and difference to traditional Kanban
Explanation of the Kanban practices
Explanation of work in progress limits
Various metrics to measure the effectiveness of Kanban systems
Models to demonstrate the benefits of Kanban
Organizational rules for Kanban integration
Flight level model by Klaus Leopold
Comparison of Kanban and Scrum
Numerous examples of Kanban boards