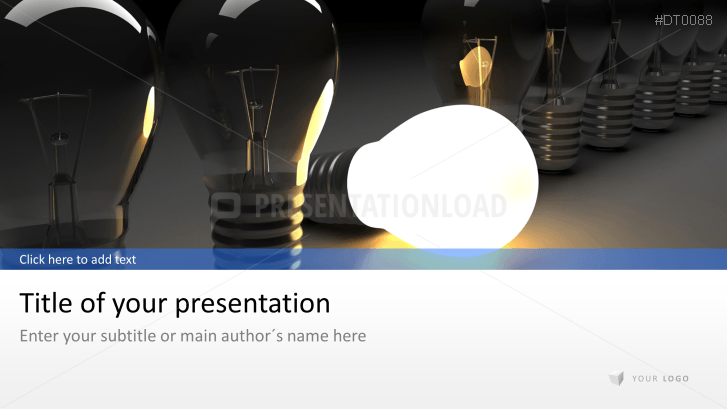 Present Your Ideas and Encourage Innovation.
From Idea to Innovation
Businesses must be innovative to survive in the marketplace, but bringing an innovation to market requires intensive research, precise planning and rigorous organization.
Using structured processes and innovation management, you can open up new markets for your company, expand your target groups and maximize performance.
Optimal Presentation of Ideas
Presenting your ideas well is key to optimizing your innovation process. Our Light-Bulb PowerPoint template allows you to display and evaluate your ideas attractively. Various diagrams allow you to present new suggestions, brainstorm and visualize your thought processes to colleagues and potential business partners. Graphics of different light bulbs provide visual support in your search for new ideas and innovations.
With This Template, You Can
easily visualize your ideas
create a clear overview of ideas
present innovations in a cutting-edge way
This PowerPoint Template Includes:
title, agenda, image, text and chart slides
various graphics of light bulbs and business people
diagrams and tables to present statistical evaluations
modern icons