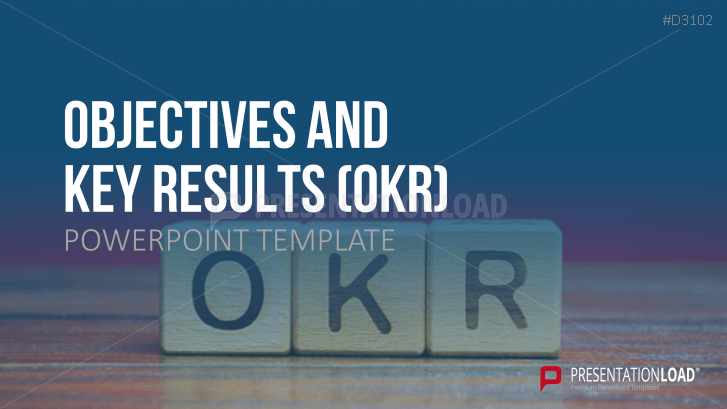 Objectives and Key Results
Objectives and Key Results is an approach to goal and performance management. Although OKR was developed in the 1970s, the method is still very much in demand. OKR has received a lot of attention since its implementation at Google and is now considered one of the company's key success factors. The list of organizations that successfully work with OKR today includes names such as Amazon, Netflix and Facebook. But this method is not just interesting for large companies.
Keep an eye on goals with the OKR template
OKR is based on the simple idea of defining objectives at regular intervals and assigning measurable results to them. Step by step, the fulfillment of a goal can be quantified. OKRs can be established at any level of the company and even for individual employees. Aligning all OKRs to the overall corporate goals allows even a more complex vision to be pursued over a long period of time.
Become future-proof with OKR
In our increasingly digital and agile world, rigid goal-setting methods are no longer viable; instead, there is a growing focus on flexibility and iterative processes. With the OKR template, you'll not only receive approaches on how OKR can be applied to remote work, but also benefit from our best practices on how to successfully implement OKR for a modern and digitally mature company.
Improve collaboration with OKR
Our OKR template will help you successfully communicate the method and present its features and benefits to your employees using clear infographics and models. Implementing OKR means a fundamental change for a company, which is why you need the cooperation of all your employees. If the OKR method is successfully established and adopted by all employees, it has the potential to sustainably improve communication, transparency and motivation.
With the OKR template for PowerPoint, you can
use clear examples to communicate the advantages and functionality of the OKR method
show step by step which elements and strategies are necessary for successful implementation
use templates to demonstrate the OKR process for your own goals to get started with OKR right away
This PowerPoint template includes:
Definition of OKR as a future-proof management approach
Overview of the development and history of OKR with regard to other management methods
Relationship of OKR to Scrum and the Waterfall method
Values and pillars of the OKR method
Advantages and challenges
OKR in connection with remote work
Introduction of the principle idea
OKR diagram
S.M.A.R.T. rules for Key Results
How to find S.M.A.R.T Key Results
OKR rules
OKR cycle
OKR Champion
Alignment hierachy
Vision/mission canvas with an example
Strategie board
Hierarchy of objectives
Corporate culture and OKR
Strong vs. weak corporate culture
Organizational maturity
Value scale: goal-setting capability
Digital mindset
OKR system steps
OKR goal-setting strategy
Disadvantages of cascading
OKR alignment and OKR levels
Directional and explicit alignment
Vertical and horizontal alignment including a question list
Transparency through OKR
Cross-functional alignment
Implementation strategy with multiple implementation options
OKR implementation process and follow-up process
OKR checklist
Innovative vs. far-reaching objectives
Translating objectives and OKR translation map with an example
OKR meetings and communikation
Weekly and quarterly OKR reviews
Retrospective: end-continue-begin
OKR review: best practices
Write-up and evaluation
OKR review board
Change canvas
5 Common mistakes when implementing OKR
Various OKR examples
Templates for OKR tables, boards and charts