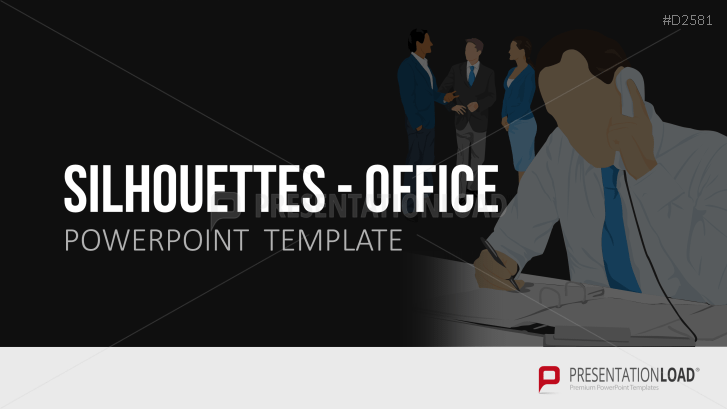 Visualize and Explore Classic Business Situations with Silhouettes.
Everyday Situations
Talking to colleagues, giving a presentation, team meetings or going on a business trip – however different businesses may be, office life is usually very much the same. A PowerPoint presentation is a great tool for discussing such issues. For example, a human resource manager can keep the team up to date in a clear and simple way, or present a variety of work and behavior patterns.
Creative Presentation
Use our wide variety of silhouettes of people to creatively visualize everyday situations at the workplace. We offer a wide selection of vector graphics in the form of multicolored silhouettes to represent any professional or business situation. The slides show, for example, a group meeting, a businesswoman with workbook and text placeholders, tabular lists and calendar icons. It's easy to choose the right graphics for your topic and provide the perfect backdrop to your presentation.
With This Set You Can
make business topics more attractive
visualize everyday situations at work
give your presentation a creative edge
This PowerPoint Template Includes:
vector graphics of people silhouettes in various business situations
charts for business topics
colorful and creative graphics