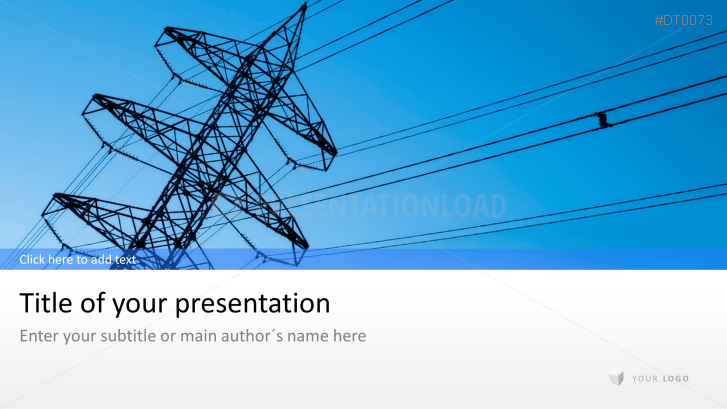 Present a Wealth of Issues Concerning Energy and Electricity.
A Complex Network
Electrical grids are huge and extremely complex. Electrical consumption is an integral part of everyday life. Companies are constantly working on new innovations to make our power supply more environmentally friendly and effective. Use this PowerPoint template to illustrate and explain issues relating to electricity and energy.
Harnessing Diversity
Images of transmission towers, power lines, renewable energy sources and business situations make your presentation more visually appealing. You can use a variety of diagrams to compare energy concepts and analyze projects. Various icons of, such as a light bulb or a tool, allow you to highlight individual issues and focus on specific topics.
With This PowerPoint Set You Can
present electricity and energy topics effectively
focus on different energy infrastructures
make use of an extensive set of images
This PowerPoint Template Includes:
images of power grids, power lines and transmission towers
images of wind turbines and solar panels
business-related images
diagram and table templates