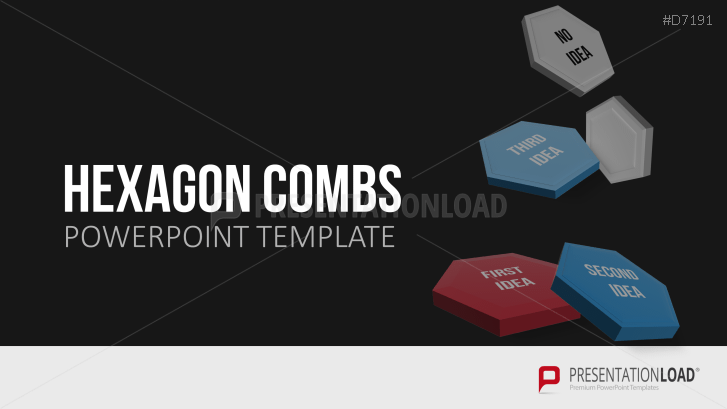 Toolbox includes radial diagrams, timelines and various hexagonally shaped 3D graphics.
Unique Templates, Unique Presentations
Illustrative charts serve to display and to comprehensively explain complex ideas and information. Predefined templates simplify your work in PowerPoint and illustrate such matters most adequately.
Do It Yourself!
This set includes a collection of design elements and predefined presentation components such as image placeholders, symbols, social media icons, globe graphics and much more as well as slides to distinctively present information, ideas, schedules and project manuals.
These Design Tools Allow You to
create convincing presentations
illustrate ideas by using 3D graphics
choose from a broad collection of diagrams
PowerPoint Templates Include
predefined slides to exemplify information and data
hexagonal timelines and radial diagrams
honeycombed image placeholders
collection of symbols and graphics