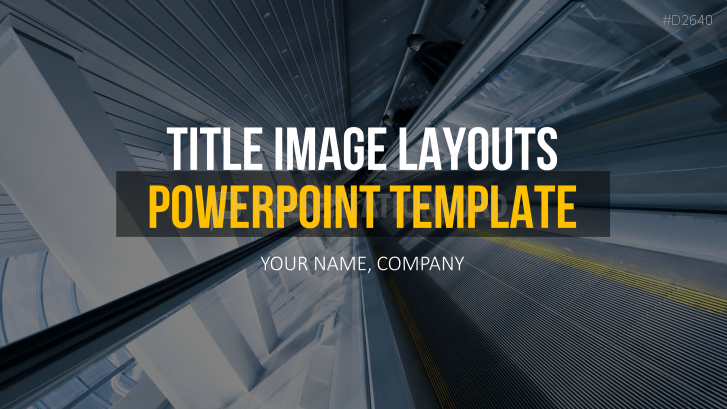 Title Image Layouts set includes a collection of title slides and segregator charts in a modern design look.

The First Impression

Visual statements are a crucial part of modern communication and play an increasingly important role in the entrepreneurial sector. Steal the attention of your audience by turning title slides into visual themes and breaking sections with pictorial segregators. Make use of large pictures as a means to loosen your presentation or to kickoff brainstorming sessions.

Here you can find different photographs, grayscale images and monochrome images. The layouts consist of text with striking font trends, tinted images containing modern rectangular placeholders that have various transparent effects and numerous design and color variations. All title slides are based on a professional master slide layout (title master), which can be customized as desired and inserted in your presentation.

Use the sample images for your presentation or replace them with your own images. Our PowerPoint experts created a tutorial on how to easily customize the title design, insert your own images and image effects such as darkening, gray scaling and coloring in PowerPoint (from PPT 2010-2013).


---
PowerPoint Templates Include
48 title master designs
sample images
tutorials for simple adaptation, editing and coloring of images
modern fonts
---
Compatibility note: This product is optimized for PowerPoint versions 2007/2010 and 2013. In older versions of PowerPoint and in Mac Versions the usage of this product is limited. To open the PPT file in PowerPoint 2003 the "Microsoft Office Compatibility Pack" is required. It can be downloaded for free from the Microsoft website.