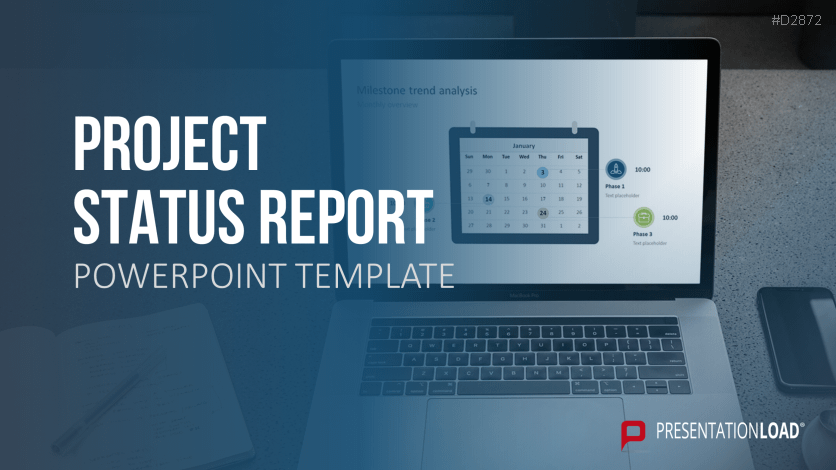 Utilize our PowerPoint template to plan and present your project using various tools such as dashboards, timelines, diagrams, and more.
The Current State of Your Project
A project status report presents the current state of your project and allows you to plan efficiently.  This report visualizes project development and provides detailed information on its progress. It gives an overview of current work steps and enables your team to address open questions and decisions.
Plan Project Phases, Achieve Results
This project status report template allows you to optimize your project, and effectively involve and inform employees and colleagues.

This set contains different slides to display your project's status and intermediate results and targets, and to present the necessary steps for further implementation. Take advantage of the many timeline and dashboard slides to effectively distribute work and make the best use of resources. All slides can be filled with your key figures, content, and project focal points.
With This PowerPoint Template, You Can
define the current status of your project
visualize project planning using timelines
take advantage of an optimal tool for budget, resource, and risk planning
This PowerPoint Template Includes:
a project description template
different variations of timelines
graphics for individual project phases
representations of resource allocation
status profiles
project management dashboards with diagrams, roadmaps, and event logs