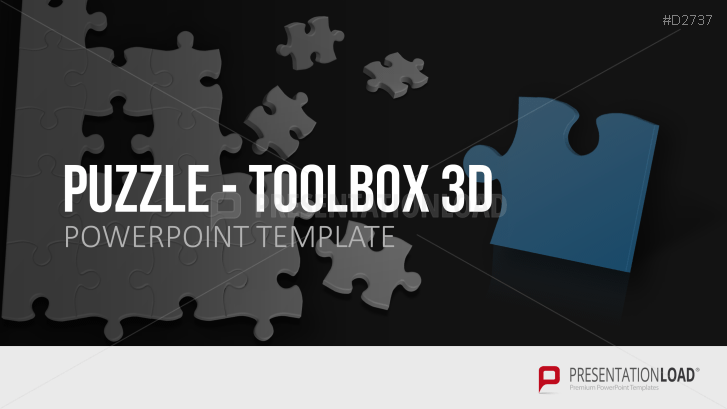 Toolbox includes over 100 puzzle graphics and designs as well as symbols, icons and silhouettes.
Connected Parts
A puzzle consists of many single elements that belong to a superordinate system and which, when put together, create one ensemble. In the end, it is how you put them together which generates the perfect result and guarantees a satisfying end product.
Connect Your Ideas
Many little steps (pieces) enable you to approach your vision and to come closer to the desired result. Puzzle templates help you to illustrate these steps as well as the overall connected whole. This PowerPoint set includes over 100 slides that show various puzzle designs (such as separate or connected puzzle pieces) as well as bigger puzzled shapes (such as cubes and stairs).
Individual puzzle graphics can be edited, filled in with text and images and offer various design options. Some graphics may also exclude particular pieces to illustrate missing pieces of a project or concept.
By using Puzzle Graphics, You Can ...

highlight important pieces of a project

draw attention to gaps or missing parts

illustrate that your idea consists of many little parts that form one whole

PowerPoint Templates Include
puzzle graphics plus image placeholders

puzzle graphics plus text placeholders

puzzle chains and networks

puzzle cubes

circular puzzle graphics

symbols and silhouettes

puzzle heads, clouds and stairs

puzzle fragments