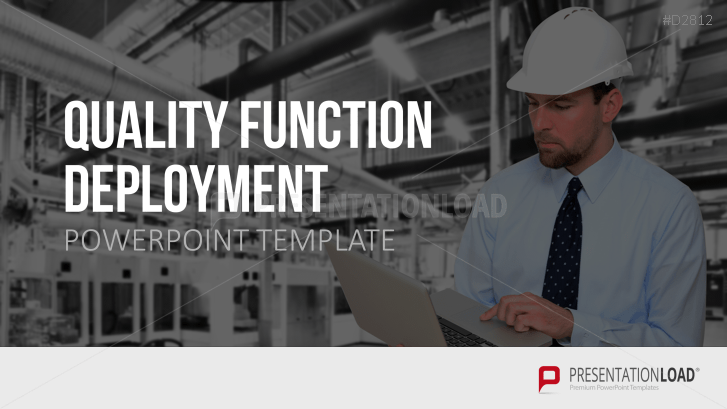 Use our Quality Function Deployment template (QFD) to visualize market and customer requirements for planning new products.
Customer-Focused Product Development
The QFD model strives to be the "voice of the customer," i.e. basing the development of new and improved products on clients' opinions and experiences with previous or comparable products and their features. It also includes redeveloping customer feedback in the design phase to avoid any defects in the final product. Since the 1970s, studies have shown that most product defects are created in the early planning and development phases.
House of Quality & Kano Model
To prevent product defects, the QFD model uses the House of Quality method. It involves a matrix in which rows represent the different customer requirements, and columns outline the technical requirements of the product. In each field of the matrix, you can record how a customer requirement relates to a specific design detail and therefore see which technical details in development need special attention.
The Kano Model provides a similar focus on the customer's perspective. It describes the relationship between the delivery of customer requests and the resulting customer satisfaction. In our slides for PowerPoint, you can find explanatory diagrams for the Kano Model and House of Quality. In addition, this slide set informs you which features the customer requirements have and their impact on customer satisfaction. Definitions, explanations and a checklist for QFD complete this template.
Our Quality Function Deployment Templates Help You
analyze the needs of your customers

create diagrams for House of Quality and other methods

improve the customer focus of your company

This PowerPoint Template Includes:
the definition, history and basics of Quality Function Deployment

statistics on the cost of the customer loss

application areas of QFD

4 phases of Quality Function Deployment

diagrams of House of Quality, Kano Model, etc.

pros and cons of quality assurance with QFD

a checklist for implementing the QFD concept