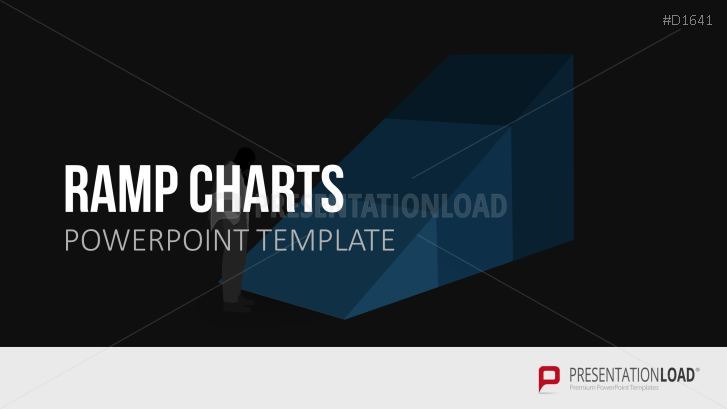 PowerPoint set includes ramp charts and timelines shaped ramps to symbolize your way to success.
Continuous Progress
Reaching a goal is very similar to mastering a steep and rocky path. Step by step you invest effort and strength to come closer to the top. Use ramp graphics to emphasize this allegory and to stress your motivation.
Your Way to Success
The gradual approach toward a goal or a vision requires innovative ideas and motivation. Benefit from such assets during projects and business procedures and use ramp charts that demonstrate your continuous progression and effort. Ramp charts illustrate which milestones lay ahead and which goals you're striving for.
PresentationLoad PowerPoint templates include a big collection of ramp designs as well as arrow graphics and icons. By using such symbols, you clarify the direction you are heading and benefit from professional predesigned graphics.
Ramp Charts Will
exemplify workflows and dependencies
draw future projects and milestones
show which steps to take to come closer to your business goals

PowerPoint Templates Include
ramp graphics in 3D
collection of arrow graphics and icons
ramp timelines with varying divisions