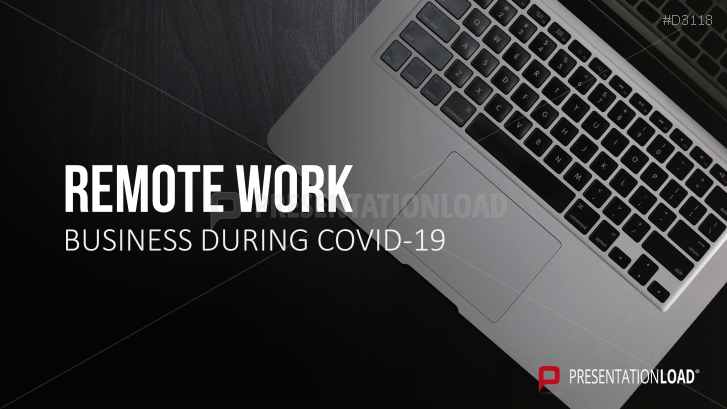 Things are moving so fast during this COVID-19 pandemic that businesses need to react immediately. Our set of slides offers you comprehensive information on setting up remote working and guides your company professionally through this challenging time.
A New Way of Working: Transitioning Rapidly to a Digital Workplace During This Crisis
Numerous measures are being taken in public life to prevent the pandemic from spreading too quickly. Shops are being closed, people have to practise social distancing, traffic is being restricted, lockdowns are being imposed - this has far-reaching consequences for working life. Companies which can are moving to have their staff work from home. However, setting this up quickly is very challenging and can be very risky.
Use this presentation to assist you with switching your company to remote work, and to recognize that this crisis could even be a spark for innovation in future. We set out recommendations for various useful online tools, with explanations of what they can be used for. Such tools make it possible to maintain communication between both employees and customers, and to ensure that day-to-day business continues smoothly. In addition, the set contains important definitions, communication tips, legal information, current issues including cyber security, as well as helping you to quickly and smoothly switch to remote working.
With Our Remote Work Set for PowerPoint You Can
use our guidelines to adapt your company to current conditions
utilize comprehensive information concerning remote work
prepare for any problems that may arise during the changeover
This PowerPoint Template Contains:
Definitions of remote work/working from home
Elements of the digital workspace
Remote work during the COVID-19 pandemic
Seeing remote working as an opportunity
Guidelines for implementing remote work
Tips on team interaction
Steps involved in setting up working from home
Legal considerations
Guidelines on communication
Recommendations for useful tools
Relevant quotes