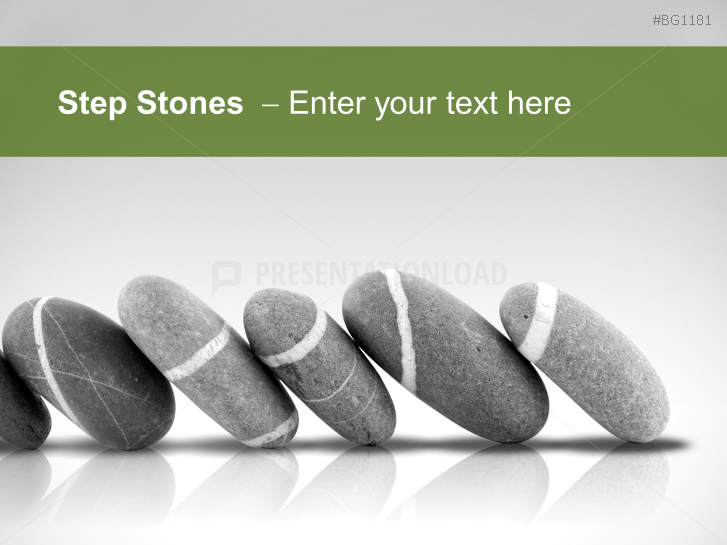 Use Our Professional Images of Pebble Arrangements to Enhance Your PowerPoint Presentation.
Project Milestones
This collection of professional photographs features collections of pebbles in varying arrangements: balanced on top of each other, forming a path, in a neat circle or leaning against one another. These beautiful images can usefully illustrate various aspects of a business presentation.
The stones in a line, for example, can be used instead of an unbranched process diagram, to represent a series of individual steps. The pebbles in a circle can act as a radial diagram or a simple mind map, with the core aspect in the middle and the most important features and key points arranged around it. The tower of stacked stones strongly suggests the idea of balance and mutual interdependence.
With their elegant, muted aesthetic, these images can be used as title slides, dividers and slide backgrounds, adding visual impact to any business presentation.