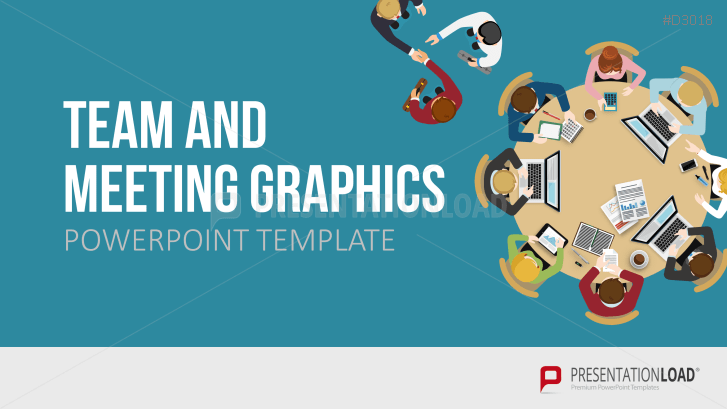 From team meetings, job interviews, and training sessions to video conferences – these people graphics allow you to illustrate various meeting and team situations in PowerPoint. This template includes graphics of people giving handshakes and with open arms. The graphics are arranged separately, side by side, in a circle, and facing each other.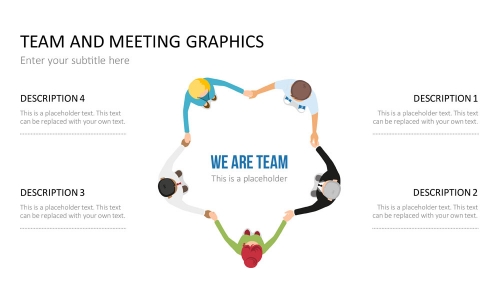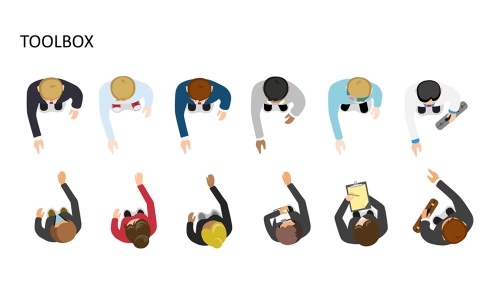 The graphics are fully customizable allowing you to change features, such as height, skin, hair, and clothing color. The template also contains various background elements including tables, chairs, digital devices, office tools, and much more. Combine these with your people graphics to create complete and unique diagrams.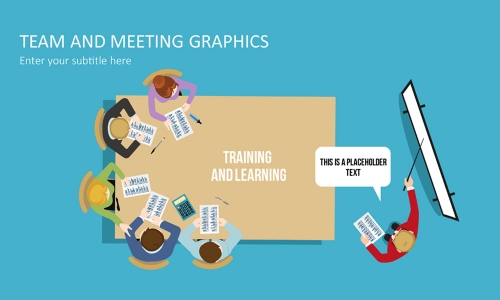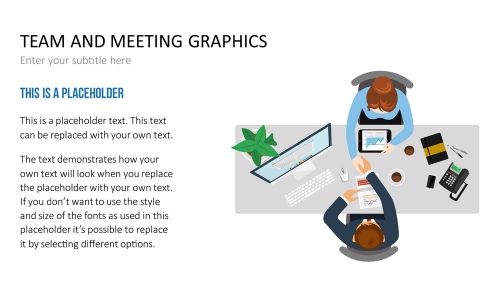 A variety of ready-made infographics are also available: a pie chart in the form of a round conference table, or a mind map-style infographic with column charts are just a few examples of how you can present your numbers and data in a creative way.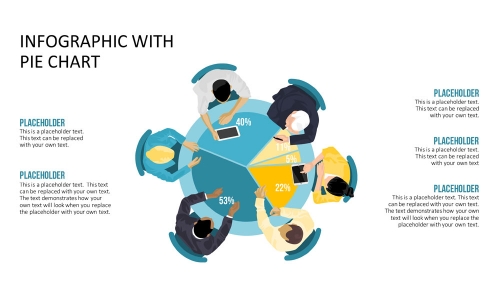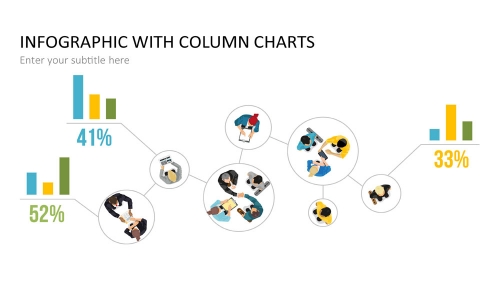 A further highlight are the animated slides. Let terms such as "team" and "together" appear on your slides. Animated depictions of people in team situations visually enhance these keywords and underline your message.
Our PowerPoint graphics are incredibly versatile: Present a wide variety of operations and activities in sales, customer support, and HR management. Simply combine the individual graphic elements and adapt them to your corporate design.

With the Team and Meeting Graphics for PowerPoint, You Can

inspire team spirit with relevant graphics
visualize topics such as teamwork and communication
take advantage of creative business diagrams and animations
This PowerPoint Template Includes:

graphics of business people
background elements such as computers, tables, and more
slides with a world map, diagrams, and text placeholders
Animated presentations of team and meeting situations