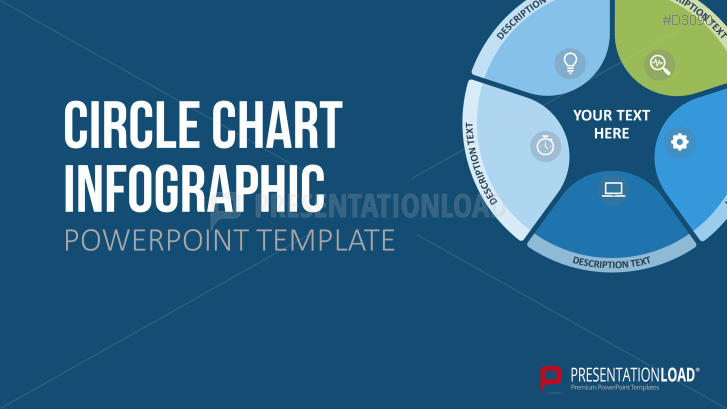 Use the Circle Chart Infographics templates to clearly present correlations and proportions.
Presentation Friendly Alternative
Circle chart infographics, commonly known as pie charts, are ideal for displaying correlations and proportions. These charts condense information to its essentials and can be augmented with icons, descriptive text and figures, making them an ideal alternative to conventional charts.
Create Quickly and Easily with Templates
This set offers you a wide variety of templates for circle chart infographics. This set contains several different graphics with a varying number of slices so you can present your facts quickly and easily. Almost any data can be illustrated. You can supplement your graphics with descriptive texts, icons, or figures. Simply select the template you want and add your content to the placeholders.
With the Circle Chart Infographics set for PowerPoint, You Can
present the composition and proportions of an item
use the templates to create attractive mind maps
combine the content of a diagram with the attractiveness of an infographic
This PowerPoint Template Includes:
diverse templates for circle chart infographics
graphics with different elements:

text placeholders
icons
figures
miscellaneous colors
varying number of slices