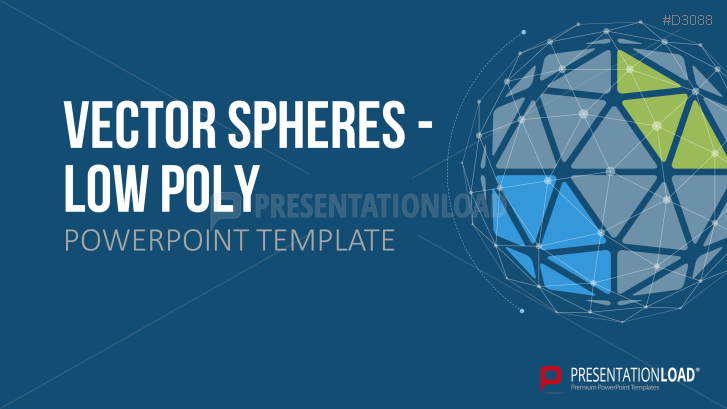 Vector-based spheres in a variety of colors and arrangements – designed in modern, low poly design.

Low Poly Design Trend

The low poly design style dates back to the 3D models of game developers in the 1990s. They created three-dimensional game elements using a polygon mesh that comprised a relatively small number of surfaces. This was intended to enable smooth gaming experiences despite weak computing capacity.

Low poly is back in fashion today. An increasing number of creatives, designers and illustrators are creating hyper-realistic figures and objects with few polygons. The models often appear block-like and simple, but still retain a recognizable form.

Spheres in Vector Format

The spheres in this set are created in low poly design. They provide slides with a creative, stylish and retro aesthetic. All spheres are vector based and can be resized without any loss of quality.

Choose from an extensive collection of low poly spheres in different arrangements and colors. You can add your own data and information to the individual graphics and customize the appearance of individual polygons to highlight your content.

With the Low Poly Spheres, You Can

enjoy a wide variety of vector-based sphere graphics
give your slides a fresh and stylish design
use the low poly design trend for your business presentations

This PowerPoint Template Includes:

vector-based low poly spheres
several spheres on one slide
spheres with colored polygons
spheres with text placeholders to create infographics