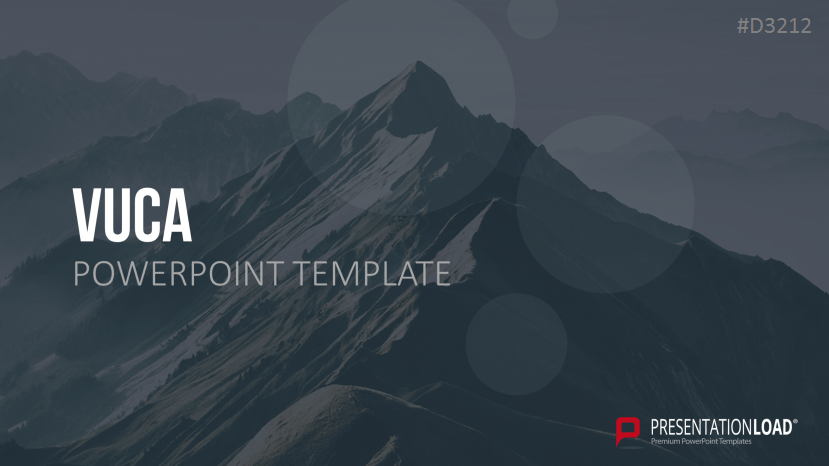 Change cannot be stopped
Digitization and globalization continue to accelerate and bring with them both many positive and negative aspects. How can you prepare for diverse changes that are increasingly complex and unpredictable? Present your options for action with our templates, stay agile and adapt your processes to continuous change.
VUCA World Explained:
The VUCA world represents the increasing complexity and unpredictability of our modern business landscape. Defined by dynamism and uncertainty, it requires agile and adaptive action in organizations.
The VUCA Acronym:
VUCA stands for Volatility, Uncertainty, Complexity, and Ambiguity. These terms illustrate the challenges that organizations face in today's business world.
With the VUCA PowerPoint template, you can
present the four VUCA dimensions: volatility, uncertainty, complexity and ambiguity.
develop a road map with your team to deal with the VUCA world.
show what it takes to survive in an unpredictable market.

This PowerPoint template includes:
Quote
Definition
Industrial progress
Acronym
External factors
VUCA dimensions
Relationship between dimensions
Volatility
Uncertainty
Complexity
Ambiguity
VUCA as a response to VUCA
Navigating a VUCA world
VUCA analysis
Measures
VUCA leadership (SCAILES model)
Decision-making processes
Realistic goals
Deming cycle (PDCA)
Stacey matrix
VUCA strategy board
Templates