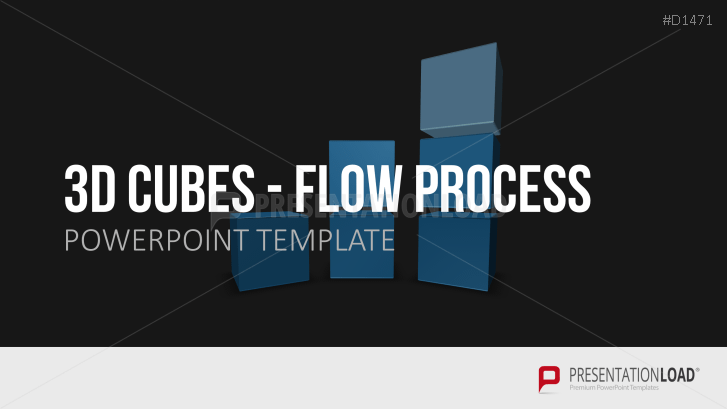 Cubes in 3D design to create processes and work flows in an attractive way for PowerPoint presentations
How about a new approach when designing your PowerPoint presentation? Display vertical or horizontal processes, procedures and relationships with attractive 3D cubes. These cubes were created by our designers with the 3D capabilities of the PowerPoint tools and provide your presentation with a vivid spatial depth. Due to to the vector-based construction of the cubes they are easily adjustable to the individual requirements of your presentation. Every separate cube can be rotated as required with the PowerPoint 3D functions and colored as desired to match your CI.
In the comprehensive set with a total of 20 PowerPoint slides you receive numerous variations to display different process representations from 3 to 8 steps. You will be well prepared for your next presentation.