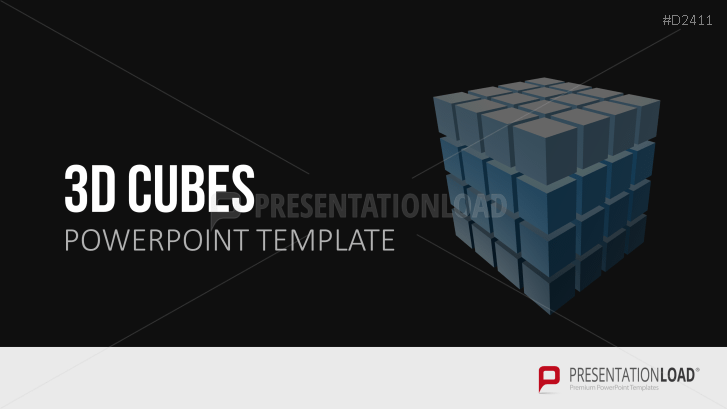 3D Cube- Set in Premium Design for presentations
The 3D Cube-Set contains an extensive Cube-Toolbox with different displays, divisions and perspectives. The Cubes were designed with the existing 3D functions of PowerPoint 2007 - 2016. They can be freely moved and rotated in the object settings. Display complex coherences and structures elegantly with these attractively designed 3D Cubes. . The separate elements are individually colorable. Headlines and placeholder texts can be edited or deleted with only a few clicks.
Note to the compatibility: All 3D functions of the Cube-Sets can only be fully functional with PowerPoint Versions 2007 - 2016. The older versions can only display the cube graphics as images and can't be individually rotated or colored.