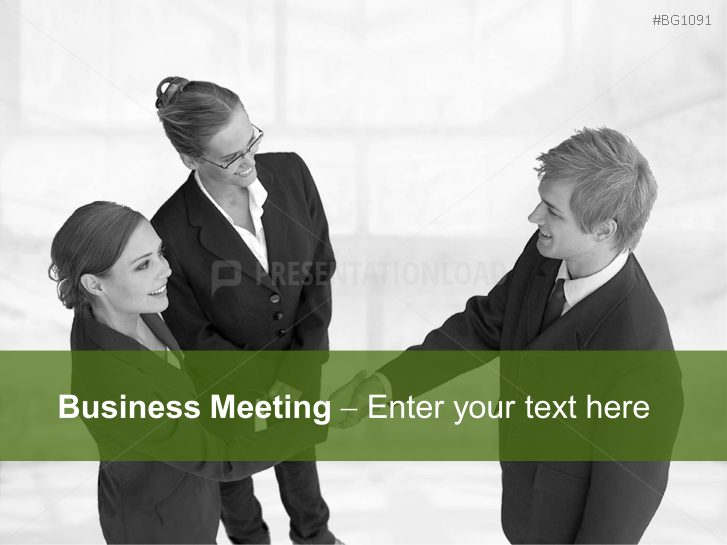 Improve Teamwork Within Your Company with Our Business Meeting Slide Set.
Make Decisions Together
A successful and well-managed company relies on effective communication. Meetings are necessary to answer questions, exchange and discuss ideas and discuss possible solutions for complex challenges.
Communicate Team Spirit
Well-functioning teams form the foundation of every successful company. Use this PowerPoint template to present and improve teamwork within your company. The images of business people shaking hands can be used to illustrate the idea of teamwork. You can also visualize other business-relevant processes such as job interviews and team meetings. Use our professionally designed PowerPoint slide set to illustrate these ideas and successfully manage projects and processes with your team.
With Our Business Meeting PowerPoint Slide Set You Can
visualize project coordination
demonstrate the team spirit of your company
present business-relevant content and activities
This PowerPoint Template Contains:
images showing communication and collaboration in companies
handshake images to promote team cohesion
professional photos of conference rooms, workplaces and business people