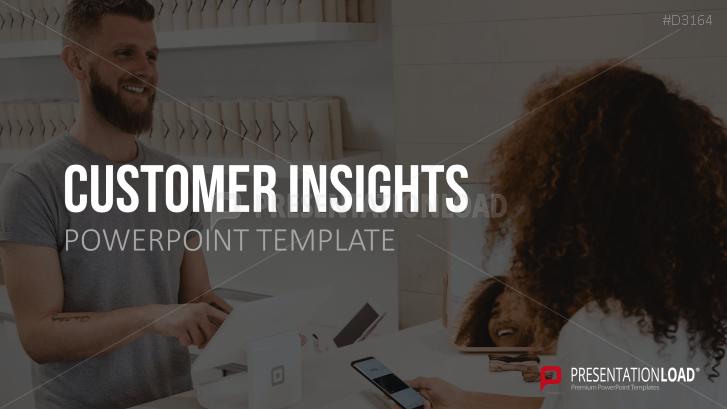 Optimize marketing and sales' activities through customer insights
Companies like to hold on to tried-and-tested processes. But these are often company-centric and no longer meet modern customer demands. Customer expectations are on the rise – the shift is towards customer centricity. Responding quickly and precisely to customers' needs, both pre-sale and post-sale, is integral. Marketing activities also benefit from comprehensive customer knowledge.
Achieve and maintain success through greater customer centricity
Competition is growing as customers become less dependent on local retailers. Online, customers can compare all providers and decide for themselves which stores are trustworthy and meet their needs. Customer insights can help companies achieve and maintain success in this digital environment.
Various methods enable deeper customer understanding
Customer insights focus on the habits, desires, needs and potential of your customers. With this knowledge, marketing and sales rely less on assumptions and can work more effectively. Quantitative and qualitative methods complement each other to provide comprehensive insights.

Examples of these methods include surveys, focus groups, and social listening online. Customer insights can be clearly presented on a customer empathy map, in an affinity diagram or in a flow model.
Implementing customer insights in your company
In this PowerPoint template, you'll find everything you need to know about defining customer insights, applications, practical methods for gathering data and how to present your results and implement your ideas. You can also use customer portraits with quotes and key data to visualize the needs of your key customers.
With the Customer Insights PowerPoint template, you can
present methods for gaining customer insights
use a wide selection of slide templates to present your results
gain practical ideas for implementing the insights into your marketing activities
This PowerPoint template includes:
Quote
Definition
Information vs. insights
Customer insights: features
Customer insights: key factors
Customer insights: key components
Principles of a customer relationship
Customer analytics: building blocks
Benefits
Challenges
Customer insights: maturity matrix
Applications
Product development and optimization
Lead generation and sales
Business model modification
Target groups
Content marketing
New features
New brand or identity
Data acquisition
Quantitative/qualitative data
Product development
Customer satisfaction
Customer behavior
Customer needs
Customer relationships
Data collection & processing
Methods
Customer insights: tools
Customer journey
Customer personas/portraits
Customer segments
Focus groups
Surveys
Customer interviews: common questions
Customer empathy map
Net Promoter Score
Fan portfolio
Customer analytics: Flowchart
Data analysis: Affinity diagram
Customer insights: marketing examples
Reminder emails
Small discount
Ratings
Platform preferences
Re-engagement campaigns
Customer portraits
Present customer insights
Key statistics
Audience engagement tool
Trends
Customer insights icons