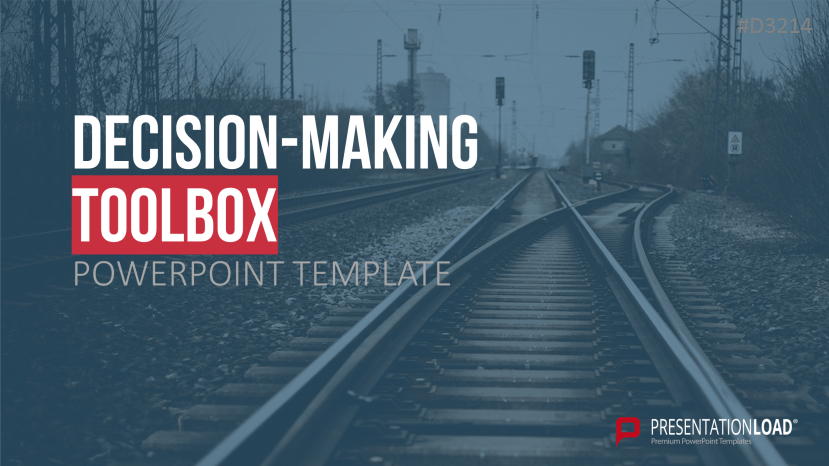 The importance of sound business decisions
Corporate decision-making processes are fundamental components of management and lay the foundation for a company's success. A well thought-out and well-founded decision not only puts the company on the right course, but also ensures long-term growth. It also optimizes resource allocation and prevents time, money and other efforts from being wasted. A company that makes sound decisions boosts employee confidence and commitment. Involving employees in decision making shows them that their ideas and opinions matter and that they contribute to the company's success. Good decisions therefore impact not only the bottom line, but also employee motivation and commitment.
Making the right business decisions
The foundation for good decisions is laid even before the actual decision-making process has begun. Simply deciding who should be involved in the decision-making process can have a major impact on the quality of the decision. Once the decision makers have been determined, the decision situation must be analyzed in more detail so all potential risks and opportunities can be included in the decision-making process. The next step is to compile decision alternatives and weigh them against each other. It is important to consider all opinions, information and alternative courses of action to avoid overlooking any blind spots during the process. Only then can a sound decision be made and implemented with optimal support and approval from employees.
Make informed decisions with the right tools and methods
Decision tools and methods help their users to make the best decisions during the decision-making process. For example, a stakeholder analysis or RAPID model can be used to identify important stakeholders and integrate them into the decision-making process. Decision tools also provide excellent support for choosing between different alternatives. They ensure that decisions are substantiated with sufficient data and information and that decision makers are not relying solely on their intuition or gut feeling.
Everything for your decision-making processes in one template
Our new Decision-Making Toolbox for PowerPoint provides you with a comprehensive collection of helpful decision-making tools and methods to use during your decision-making processes. You will also receive key information to help your employees become more aware of how decisions are made and what problems can arise. Add your own information to our professionally designed and editable slides to customize the decision tools, make informed decisions and present them to stakeholders.
With the Decision-Making Toolbox for PowerPoint, you can
enjoy a comprehensive collection of tools and methods for your decision-making processes.
understand the fundamentals and challenges of sound decision making.
present your decision-making process and final decision to your organization.
This PowerPoint template includes:
Quote
Decision-making process definition
The path to a decision
Three types of decisions
Seven steps to rational decision making
Find the right decision-making approach
Th basis for decisions
The role of intuition
Quick decisions
Problems in decision making
Find decision makers
Stakeholder analysis
Vroom-Yetton-Jago model
Decision-making matrix
Time-risk matrix
Skills-commitment matrix
RAPID model
Analyze the decision situation
Ishikawa diagram
5 whys analysis
SWOT analysis
5C analysis
Risk canvas
Risk matrix
Blindspot analysis
Develop decision alternatives
Six thinking hats
Mind map
Reframing matrix
Affinity diagram
Constructive controversy
Round-robin brainstorming
Decision map
Blue Ocean: Four actions framework
Evaluate decision alternatives
PMI chart
Decision matrix
Utility analysis
Force-field analysis
Pugh matrix
Pros and cons list
Futures Wheel
Cost-benefit analysis
Benjamin Franklin list
Pareto analysis
Best-case/worst-case scenario
Make a decision
Decision tree
Flowchart
Eisenhower matrix
Borda count
Decision quality checklist
Delphi method
Quaker continuum
Decision log