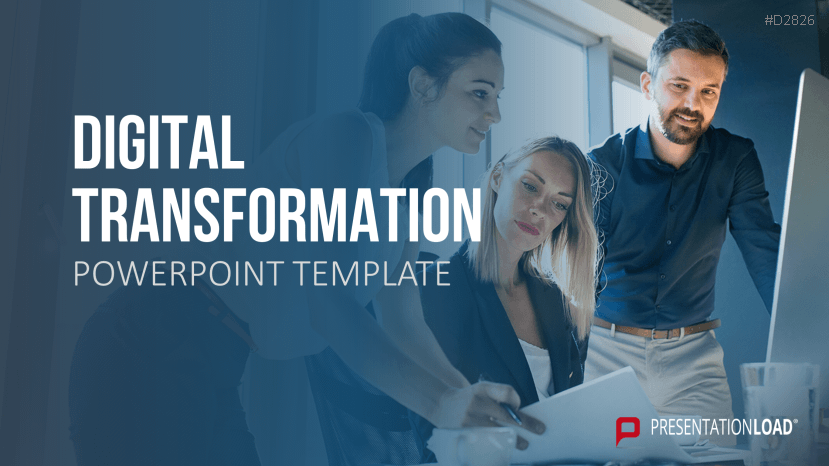 Get off to a successful start in the digital economy with digital transformation
A company that fails to adapt to technological progress will lose out to its competitors in the long term. An effective change strategy is needed to drive the digitalization process in any company. Key players need to be selected and prepared for their responsibilities. With the help of automation and digitalization, company divisions and work processes can be modernized and developed to work more efficiently. Digital transformation brings with it numerous challenges, which is why the entire company has to understand the issue at hand. The right transformation strategy helps all stakeholders to comprehend and follow the stages leading to a transformed company more easily.
Choosing the right digital tools and technologies
Industry has undergone major changes in recent decades. What started in the early 1970s with Industry 3.0, the use of computers and early automation processes, has evolved to include the internet of things, artificial intelligence, robots and even augmented reality. These are the new dimensions that modern companies are facing. Digital tools can be used to address these innovative technologies. Data governance, DevOps and OKR are familiar concepts to successful digital companies.
Achieving a digital corporate culture with digital leadership
Transformed companies can only function if all employees are open to change and new digital technologies. Ideally, a digital leader exemplifies this and works to ensure that a digital mindset is firmly embedded in the corporate culture. The consummate digital leader possesses digital skills, is willing to take risks, is courageous enough to embrace change and recognizes emerging trends and developments. In short, a digital leader promotes the digital transformation of a company and its success.
The most vital information on digital transformation in one set
Our latest PowerPoint template provides you with a wealth of information on the various aspects of digital transformation. Visualize different transformation strategies and enhance them with professionally designed slides on digital tools and technologies. Emphasize the importance of digital transformation and a digital mindset and convince employees to embrace change and innovative ideas. Optimally prepare all stakeholders for your planned digital transformation.
With our Digital Transformation PowerPoint template, you can
present the various aspects of digital transformation.
present digital technologies and tools.
illustrate the importance of digital leadership and a digital mindset.
This PowerPoint template includes:
Definition & Delineation
Digital steps
Digitization, digitalization and digital transformation
Definition: digital transformation
Digital transformation stakeholders
Digital hierarchy of needs
Digital economy: three key elements
Digital transformation: biggest obstacles
Sub-dimensions
Levels of impact

Transformed Company
Digitally transformed company
What defines a digital business model?
Monetizing and implementing a digital business model
Holistic transformation
Transformation success factors
Digital value chain
Digital DNA
Digital business growth
Digital business model: opportunities and pitfalls
Digital business model design
Platform business model canvas

Transformation Strategies
Organizational change management
Implementing organizational change management
Roadmap to a transformed organization
Strategy map for digital transformation
Defining benefits and goals
Digital readiness
E-commerce readiness score
Digital maturity: stages
Digital maturity: matrix
Digital maturity: network diagram analysis
Transformation map
Digital analytics hierarchy of needs
Big data analytics for strategy development
Digital transformation canvas


Digital Leadership
Digital mindset
The ideal digital leader
Leadership matrix
Digital leadership responsibilities
Digital leader competencies
Digital leadership competencies
Digital expertise

Digital technologies
Digital transformation through technology
Industry 4.0
Types of artificial intelligence (AI)
AI and customer experiences
AI transformation
Process Automation with RPA
On-premise vs. cloud
Internet of things
Driving forces of digitalization

Digital tools
Data governance
Target definition with OKR
DevOps approach
Transformation in human resources
HR applications
Digital marketing
Marketing digitalization
Digital twin
Scrum process
Kanban board
Agile vs. waterfall
Agile vs. traditional work methods