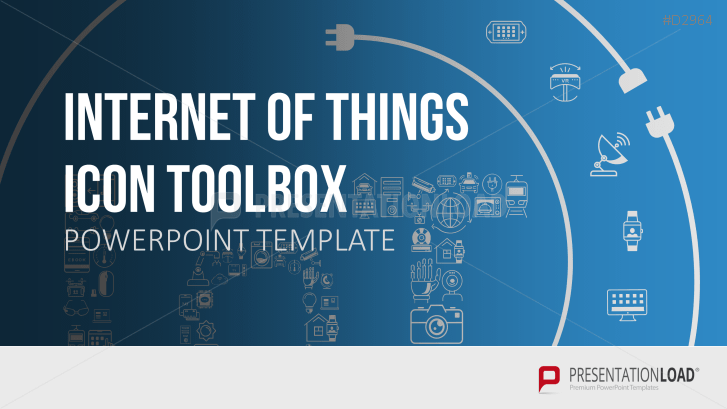 Visually support your Internet of Things presentation with our icon collection.
Illustrate Current Topics
The Internet of Things (IoT) connects the real and virtual world and develops intelligent, autonomous objects. Processes and communication can be optimized and revolutionized in both business and everyday areas.
Creating a coherent presentation on state-of-the-art and complex topics, such as the Internet of Things, can be a challenge. Icons allow you to visualize IoT processes and developments in a clear and memorable way.
Large Collection of Icons
Present an innovative IoT approach with our varied icons and graphics. Icons of cutting-edge technical devices such as 3D printers, electric cars, virtual reality (VR) glasses, robotic arm, smart watch, or drones are the ideal visual addition to your text and data.
With the Internet of Things Icon Toolbox, You Can
utilize a wide selection of topic-specific icons

upgrade your presentation with professionally designed graphics

visually support your text with relevant icons
This Toolbox Includes:
a wide selection of icons for technical devices and other innovations

different options to graphically present the Internet of Things

slides with icons arranged together to create larger graphics

versatile layout slides with placeholders for text