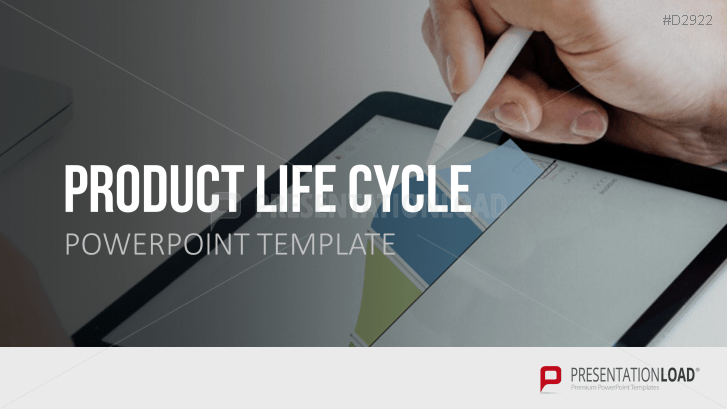 Visualize the individual stages of your product – from concept to sale – with our Product Life Cycle template.
Five Stages of a Product's Life
Products and some product ranges have a so-called life cycle. A life cycle is a product's path from development to decline.
This process is divided into five stages: After introduction, the product passes through the growth stage, followed by the maturity and saturation stages, until it finally enters the decline stage. During this stage, a company must decide whether to try to increase market share or withdraw the product from the market.
A product's life cycle is dependent on a market's current development. Not all life cycles are the same - some go back decades, like the VW Beetle, while others last only a few months, such as the cycle of an iPhone model.
Visualize a Product Life Cycle
This PowerPoint template provides you with different representations of the product life cycle, including detailed information on each stage. Product managers and marketing strategists can use this template to clearly present the development process and communicate the requirements and strategies needed to achieve objectives.
With This PowerPoint Template, You Can...
provide your employees with information about your product planning

use different graphic representations to display the product life cycle

visualize the individual product life cycle stages graphically
This PowerPoint Template Includes:
a definition of product life cycle

explanations of the individual stages

diverse graphic representations

information on growth rate, market potential, customer loyalty, etc.