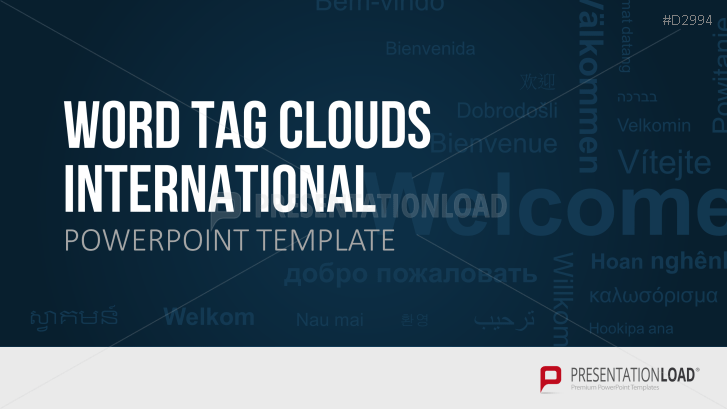 Highlight the international orientation of your company with our Word Tag Clouds set.
Communicate in Different Languages
Globalization is accelerating international exchange and networking between companies. Communicating with stakeholders, employees, and customers in multiple languages is essential. A creative solution for this is to use word tag clouds. These are cloud graphics that present the same word or sentence in several languages.
Word tag clouds can also be used for journalism and tourism. The creative designs in different styles, colors, and fonts provide a unique and memorable way to convey key concepts.
Useful Terms in Word Tag Clouds
This template contains professionally designed word tag clouds with various terms that are frequently used in day-to-day business. The set includes a table with the words welcome, hello, good day, good evening, break, question, thank you, and goodbye in 60 different languages.
With Our International Word Tag Clouds Template, You Can
clearly illustrate the international orientation of your presentation

communicate in different languages

visualize important terms in a creative way
This PowerPoint Template Includes:
customizable word tag clouds in different designs

a table with translations of important terms

translations into 60 different languages