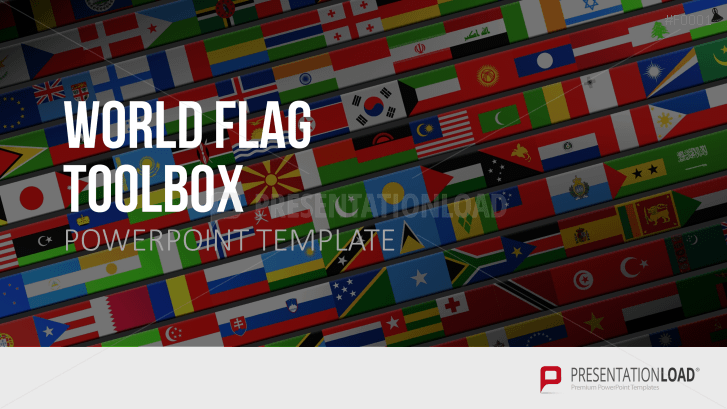 A toolbox containing the national flags of all countries of the world in five different designs. Choose from rectangular flags, flags to mark slide corners, flags on poles, label flags and round flag graphics.
Global Networking
Globalization has improved economies around the world. It has made markets more efficient, increased competition, and limited political conflict. Multinational companies benefit greatly from international competitive advantages and resources.
Flags as Recognizable Symbols
As globalization progresses, there is an increasing need to be well-informed of other countries and present comparisons and overviews. Flags are unmistakable symbols and invaluable tools in communicating country-specific information. Flags can be used to categorize data and information on multinational companies, creating a clearer overview for your audience.  With a large selection of varied, professional designs, this toolbox has the right flag symbol for every presentation requirement.
With the World Flag Toolbox for PowerPoint, You Can
clearly display country-specific information

use a wide range of flag designs

present country facts in a unique and creative way
This PowerPoint Template Includes:
a selection of 207 different flag symbols

rectangular flags

flags for marking slide corners

flags on poles

label flags

round flags

placeholders to easily categorize flags