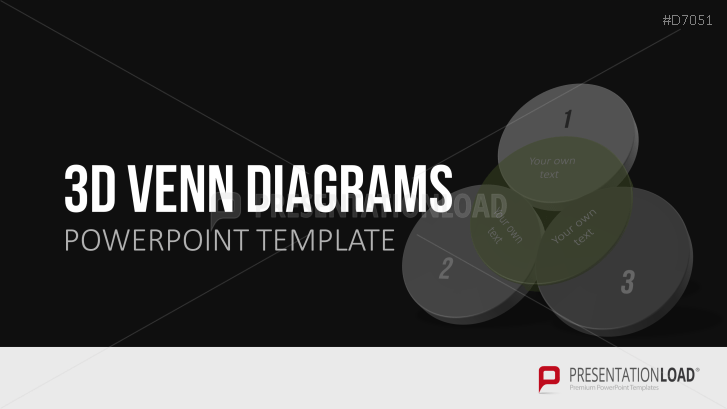 Demonstrate quantity relationships or the degree of thematic overlap visually appealing in your PowerPoint presentation
3D Venn Diagrams are suitable to display complex correlations and relations of two or more variables. The 3D perspective provides the graphs with a spatial appearance which makes the entire presentation easy on the eyes.
With the overlapping circle forms, which are also included in this set, average values, thematic overlaps and single elements of a structure can be displayed vividly. The set of 20 PowerPoint slides has a large variety of graphs and diagrams to display multiple different relations. All of the 3D elements are individually editable in color, size and shape in just a matter of minutes.