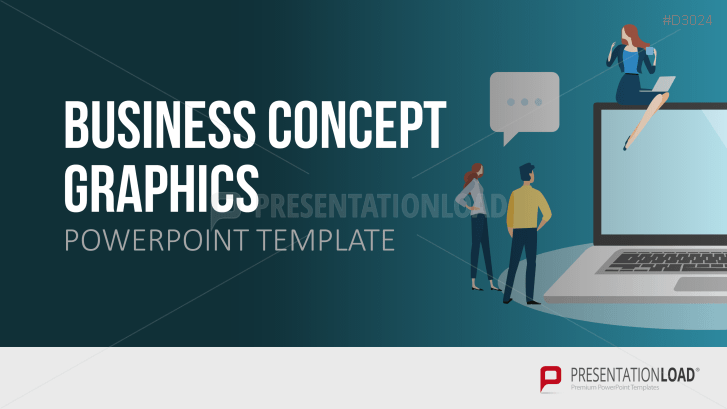 Present your company's concept, goals and operating practices with these versatile graphics.
Visualize Your Company
Start-ups, and even established companies, are periodically required to present their business concepts. Content need to be persuasive and to the point in order to convince both the audience and stakeholders of the concept's value. Graphics, rather than text-only slides, are an effective way to illustrate goals, strategies, and developments.
Diverse Visualization Possibilities
This PowerPoint presentation is designed to help you visualize various facets and features of your business. A light bulb graphic can be used to represent your company's ideas and innovations. A coin graphic can be used to visualize profits and returns. Internal or customer communication processes can also be illustrated using megaphone or smartphone graphics.
Use this template to showcase your company, present strategy developments, and convince your audience of your concept. Whether you need an infographic or image slide, our versatile graphics can help you create a unique and visually appealing business presentation.
With This PowerPoint Template, You Can
present developments and processes

visualize ideas, concepts, and goals

introduce your company's security and data protection measures
This Template Includes:
various business graphics

trophies, cups

designs for data security, such as a key and lock

graphics to illustrate communication

chess pieces and coins

light bulb graphics

business process graphics