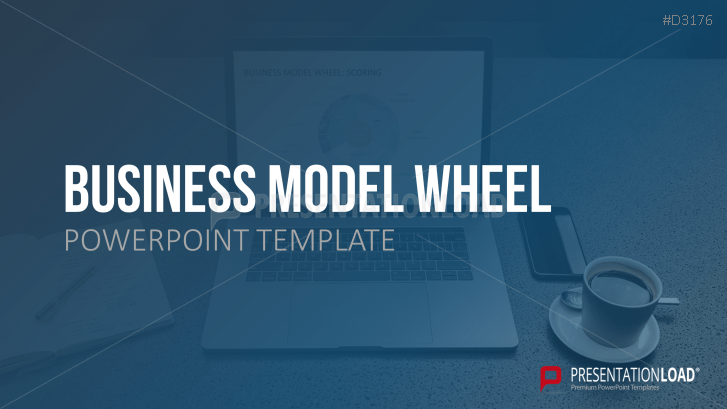 A structured and systematic approach to evaluating business models
The business model wheel evaluates business models based on three core elements: offer, monetization and sustainability. These elements are divided further into eight areas: market attractiveness, value proposition, revenue model, sales performance model, sustainable competitive advantage, innovation, avoiding pitfalls and graceful exit. The business model wheel is a tool for analyzing each of these areas and identifying the strengths, weaknesses and potential for optimizing the business model.
Business model wheel scoring
The business model wheel provides the option to quantify the strength of each of the eight areas. This generates a business model score which provides a holistic evaluation of the business model. The score makes it even easier to identify potential and weaknesses and to compare different business models with each other.
With the Business Model Wheel template for PowerPoint, you can
present the business model wheel's core elements and advantages
use a template to calculate your own business model score
visualize the individual strengths and potential of your business model
This PowerPoint template includes:
Core elements of the business model wheel

Quote
Definition
Business model areas
Basics: Business model
Business model vs. Business plan
Evolution of the magic triangle
Business model canvas vs. business model wheel
Advantages
Structure and components: Offer, monetization, sustainability
Templates
Application: "What?" segment, "How?" segment, "Why?" segment, "Where?" segment
Scoring: Analyze factors, score each section, add up points