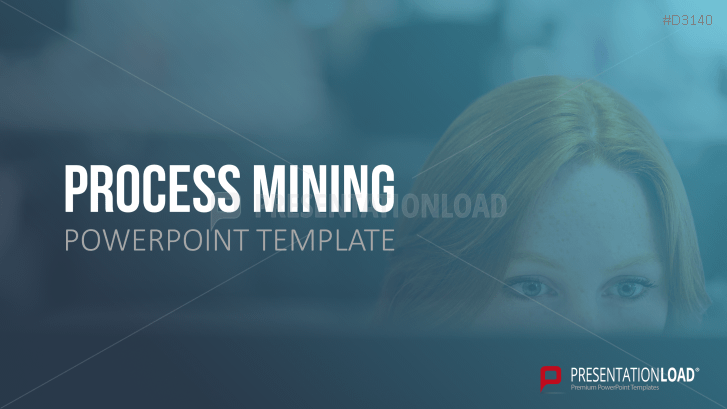 Practical Application of Process Mining
Process mining is best suited to well-structured, completely digitized processes that can be accessed from an IT system. It enables an objective comparison of target and actual processes but doesn't take manual activities into account.
When deviations from the current process occur, changes cannot be made via the system. In operational process management, process mining can be used during the work steps, ""Analyze processes"" and ""Measure processes"". Process mining can be implemented using the principle of iteration; this ensures that processes can be dynamically adapted to specific business requirements. This PowerPoint template provides you with an overview to kick-start process mining in your company. It includes a definition, how it works, possible applications, advantages & challenges, differences to related methods, templates for presenting your own process mining results, and a tool overview."
Individual Analysis
"All relevant transaction data is stored in a log file so that business processes can be systematically analyzed and evaluated. The data that is critical for this can be individually defined. Examples include a user-specific path, total throughput time or time spent on specific activities.
Collecting the transaction data is done automatically. The appropriate process mining software is then selected to analyze the data sets according to your requirements. This slide set provides you with the key questions for selecting the right vendor. A tool overview and comparison table template provides you with a thorough and clear foundation to make your decision."
With the Process Mining Set for PowerPoint, You Can
Present the basics of process mining
Communicate the versatile possibilities and potential of process mining
Get a comprehensive overview of process mining programs and vendors"
This PowerPoint Template Includes:
Quote
Definition
How it works: process mining steps
Process visualization: Fuzzy model, UML activity diagram, event-driven process chain (EPC), Business Process Model and Notation (BPMN), social networks
Application: Key questions and steps for process optimization, ESOAR methodology, optimization potential, identifying bottlenecks
Advantages and challenges
Related methods: data science and process science, business intelligence, data mining, adaptive case management, business process management
Templates: process analysis dashboard, icons, example: animation of a business process
Process mining tools: questions, market assessment, tool overview, comparison table"