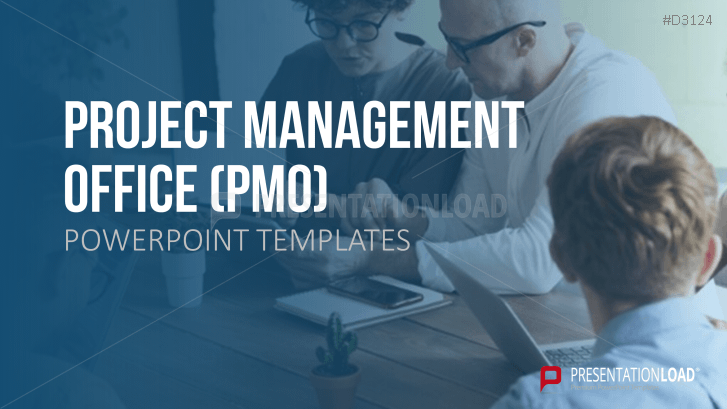 Use the PMO PowerPoint template to present the functions and benefits of a PMO, as well as the key steps involved in introducing a project management office.
Documentation, Methods and Metrics
The project management office (PMO) is a separate unit within a company. The PMO creates and manages project management standards and processes within the organization. It also assists with documentation, project methods, measurement, guidance and training.
Achieve Better Project Results
There is a reason why almost every large company has its own PMO. Are your project goals often not aligned with your business objectives? Are you not meeting deadlines or going over budget? Or do your project processes lack transparency for all stakeholders? These are just some of the issues that a PMO can resolve.
With the Project Management Office Set for PowerPoint, You Can
communicate the functionality and benefits of a PMO
Highlight the advantages of a PMO for your organization
Provide an overview of the key steps that need to be taken when introducing a PMO
This PowerPoint Template Includes:
Definition of PMO
historical development of the PMO
The PMO within the organization (diagram)
Three types of PMOs
Reasons for project failure (statistics)
Project performance with a PMO
Prevalence of PMOs (survey)
Reasons for a PMO
What an effective PMO does
PMO functions
PMO priorities
PMO areas of responsibility (diagram)
Project tools for organizational levels (diagram)
Project process with a PMO (diagram)
PMO team (graphic)
PMO team facts (statistics)
PMO stakeholders
Introducing a PMO
PMO maturity
four stages for setting up a PMO
Situation analysis
Project-worthiness analysis
Defining tasks and requirements
Implementation phase
Operation and acceptance