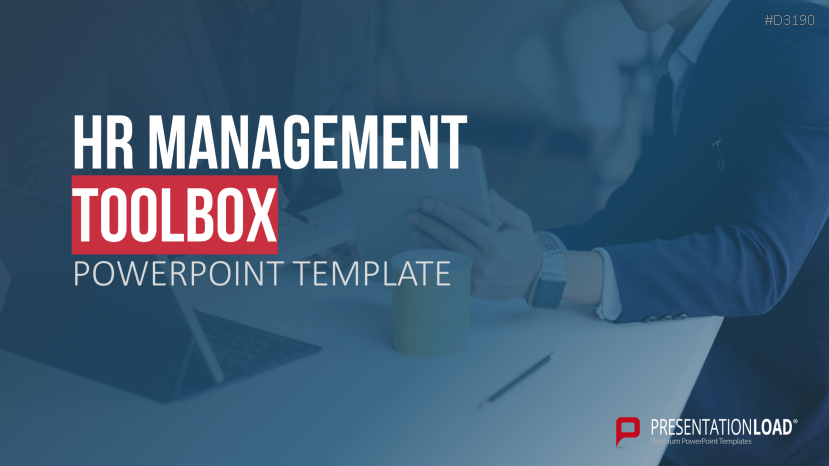 Understanding HR fundamentals
Good HR management requires an understanding of fundamentals, roles and responsibilities. Learn about the goals and elements that make HR management successful through a wide variety of models.
It starts with recruitment
HR management unites many areas. It's not just about existing staff – it starts with searching for the latest talent. A company's identity and image are also important HR factors. From employer value proposition to talent management, our toolbox contains a variety of helpful recruitment methods.
Recognizing and exploiting development opportunities
Every person has their own strengths and weaknesses. Professional development requires recognizing and addressing these and providing the right support. Underappreciated employees can find their motivation again; employees who underperform can be encouraged to excel. Use our models to get the best out of your staff.
Workplace satisfaction empowers and motivates
Even if employees enjoy their work, workplace factors can diminish their motivation. Are people's needs being addressed? Is a healthy work-life balance guaranteed? Are there enough incentives to keep them motivated? Use various models and analyses to determine how you can best support your staff.
With the HR Management Toolbox for PowerPoint, you can
enjoy 60 essential HR management tools
receive a collection of methods for recruiting, developing, evaluating, maintaining and organizing staff.
use ready-made templates to analyze and document your HR management activities
This PowerPoint template includes:
HR management

HR management activities
HR management goals
McLagan's human resource wheel
HR management: Basic functions
Ulrich model
GUEST model
SHRM competency model
Harvard model
HR strategy map
Profession map
Warwick model
Recruitment
Employer value proposition
Candidate experience
RIASEC personality types
Capability model
High-impact talent management
Talent management process model
CUBE formula
Competency-based interview
Recruiting matrix
HR development & evaluation
Human capital cycle
HR Development Portfolio
Dreyfus model
9-box model
Motivation-hygiene theory
Onboarding checklist
Training needs analysis
Employee development plan
People capability maturity model
Qualification matrix
360-degree feedback
Riemann-Thomann model
Tuckman's team development model
Performance improvement plan
HR maintenance
Job demands-resources model
Maslow's hierarchy of needs
Albrecht's four types of stress
SELIMAB model
Recognition pyramid
3C model
Perceived organizational support
Cafeteria system
Service profit chain
Pay model of compensation
Total rewards model
KULT model
DESC feedback model
HR organization
 Absence Management
Organizational chart
RACI matrix
Remote work competency model
Competing values framework
Diversity management
Culture of empowerment model
Work schedule models
Leadership code
Templates
Candidate assessment
Employee survey
Goal-setting discussion
Burnout assessment questionnaire