Video is the top trend for presentations and digital marketing. Videos are becoming increasingly important for brand communication and conveying information and content. We create animated presentations and videos directly in PowerPoint.
Professional PowerPoint videos and animations are cost-effective and can be updated and edited at any time. With innovative animated effects, integrated short films, sounds and voice-overs, you will have dynamic presentations without relying on complex, external video production. Make your next exhibition, product or company presentation the center of attention. Let our video examples inspire you.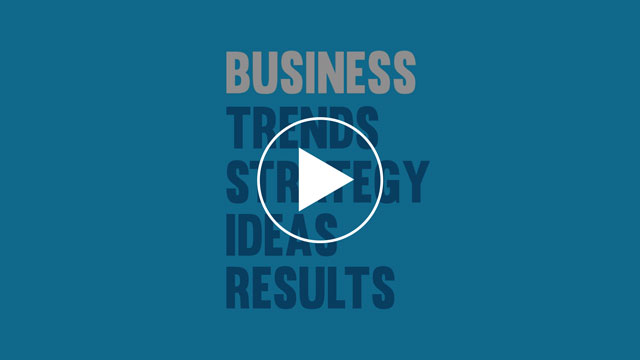 Present products and services
Bring your products and services to life with animated PowerPoint presentations. Draw your customers in by highlighting a product's capacities and diversity or by focusing on specific topics.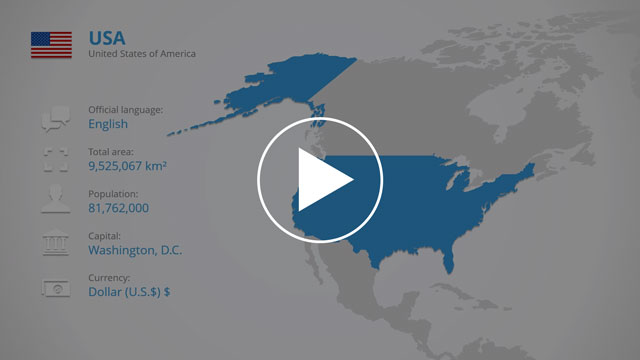 Company location and global presence
Present corporate locations, regions, and countries with interactive zoom maps. Introduce your business or market by providing information on employee numbers, branch offices, and production and sales figures.
Eye-catching trade show presentations
For the automatica exhibition held last year in Munich, we created a PowerPoint presentation that was displayed on three huge flat screens. The screens were attached to robotic arms that constantly moved and rotated which presented a unique challenge for us. This presentation provided an effective and impressive "welcome" to the visitors at the entrance to the exhibition.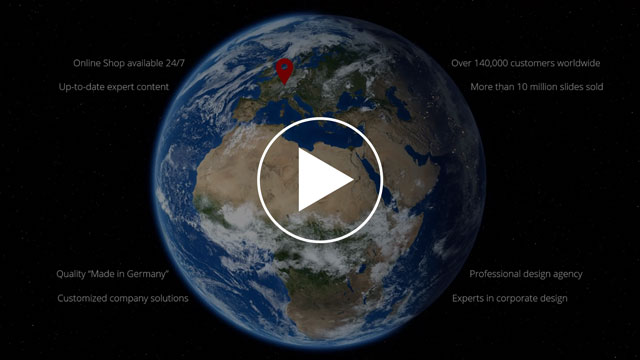 To the last detail: zoom presentations
This example of a zoom presentation with a globe is the perfect intro for your company presentation. Show your location and then go further into detail with clear information about your company, products and services.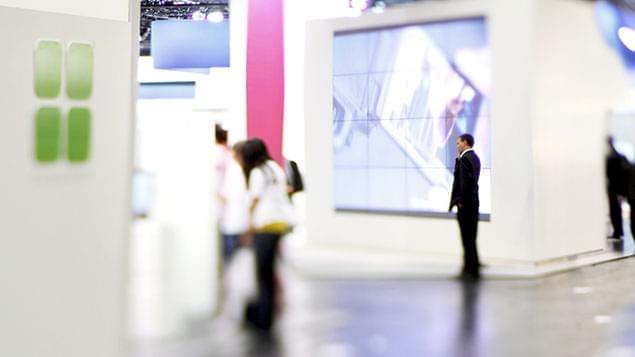 Self-running Presentations
Ideal for your next trade fair, product launch or roadshow: Self-running presentations can even be played on different monitors simultaneously.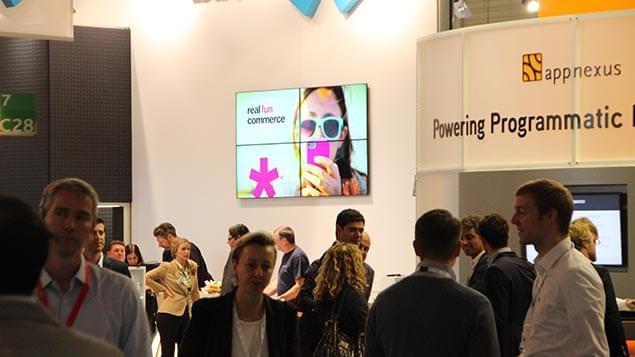 Interactive Touch Presentations
Interactive presentations with navigation are the perfect tool for employee demonstrations, or to help respond to visitors and their information needs.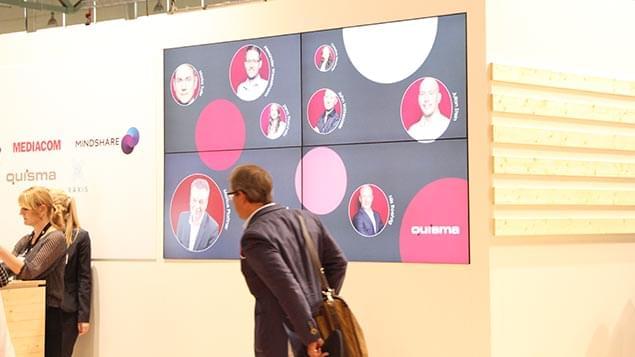 How-To Videos and Technical Animations
How-to videos don't have to be created with After Effects or complex video tools. We can create informative animations, product presentations and how-to videos directly in PowerPoint.
Easily Create and Quickly Update with Animated PowerPoint Presentations
Static PowerPoint was yesterday. Today, PowerPoint is a versatile, interactive presentation tool with which you can easily integrate animation effects, hyperlinks, videos, music and speaker notes into your presentations. There are countless new and innovative applications.
The big advantage is the simple customization and upgrading that can be performed at any time. Conventional video productions do not offer these benefits and flexibility.
You can easily distribute high-quality PowerPoint videos and animations in PowerPoint format, or convert to high-resolution videos that can be used in your social media marketing or on other communication platforms such as YouTube and Vimeo.
Our clients
Market leaders and some of the world's best known companies rely on PresentationLoad.

Questions About Animated PowerPoint Presentations?
How can we help you? We'll send you matching videos and animation examples for your project and industry.