Save countless hours of work. We offer PowerPoint templates and slide masters in your corporate design that are tailored to your particular needs. In addition, you can benefit from an extensive collection of sample slides in our slide library, which includes our most popular layouts, graphics, and diagram templates.
Master Templates for PowerPoint
A professionally created PowerPoint template ensures that your corporate design is maintained throughout the company. Employees will save time and create more effective presentations that reflect your corporate identity.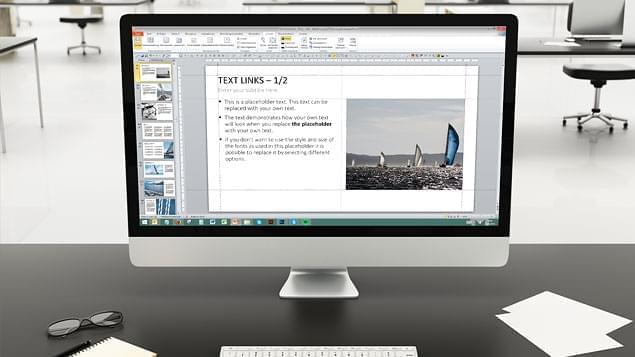 PowerPoint Sample Slides
Sample slides are a collection of individually compiled sample slides, graphics, and diagrams that may be used as needed. They are custom designed to meet your requirements, your brand, and your products.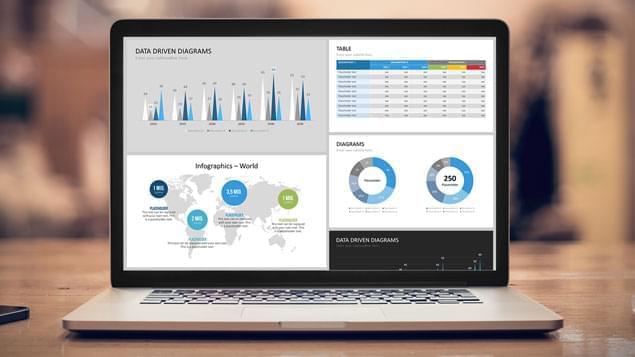 Exclusive PresentationLoad® Slide Library
We can also provide you with the entire PresentationLoad slide portfolio on request. You can then choose freely from our range and we will customize the desired slides to your corporate design.
Save Hundreds of Hours of Work
You and your team can save money by no longer wasting time on layouts and tedious slide adjustments. We'll gladly calculate your personal return on investment (ROI). Because at the end of the day, the more time you have for important tasks, the more productive you'll be.
Master templates are designed so that only certain sections can be edited, making them a great tool for employees. Say goodbye to disorganized corporate design elements and logos of different sizes. Give your employees a professional tool to create compelling presentations quickly and easily. Your brand and design will be uniformly transferred to all presentations.
Current Projects and References
Our clients
Market leaders and some of the world's best known companies rely on PresentationLoad.

Questions About Creating Presentation Templates?
How can we help you? We create PowerPoint templates and master slides according to your CI specifications. Benefit from ready-to-use, uniform templates in your corporate design. Please don't hesitate to contact us.