With our add-ins for PowerPoint you can display the current time, local weather or daily news automatically on your presentations.

Dynamic Time

With just a few clicks you can display a dynamic time on your slides. The time shown is automatically synchronized and can be adapted to different time zones and displayed in different formats. Provided is a sample presentation with numerous design ideas on a variety of template layouts. Choose and implement these directly into your project. For example, included is a countdown to a specific date like a product release, indicating remaining time to that date.

Dynamic Weather

This add-in provides you with current weather information for any location on Earth and displays them in your PowerPoint presentation. You only need to select the desired location and design of the presentation. The concrete data then adjusts to the add-in automatically via the Yahoo Weather Service. A detailed tutorial explains further settings (programming knowledge is not required).

Dynamic News

With our Dynamic News add-in an integration of today's headlines in your PowerPoint slides are possible. The software used for web feeds get to the latest updates on specific news sites. Use your chosen layout, this information is displayed in your presentation. This technique is, for example, an ideal way to self-run info screens, e.g. for conferences or your company lobby.

Dynamic add-ins for PowerPoint will help you...

display the current time, countdowns and other counter displays
quickly obtain an overview of weather for any location
show the latest news using RSS feeds
Compatibility
The add-in is compatible with the following office and operating system versions:
Microsoft Office 2016 (32/64bit)
Microsoft Office 2019 (32/64bit)
Microsoft Office 365 (32/64bit)
Microsoft Windows 8.1 (32/64bit)

Microsoft Windows 10 (32/64bit)

Please note: The Add-In is not compatible with Mac systems.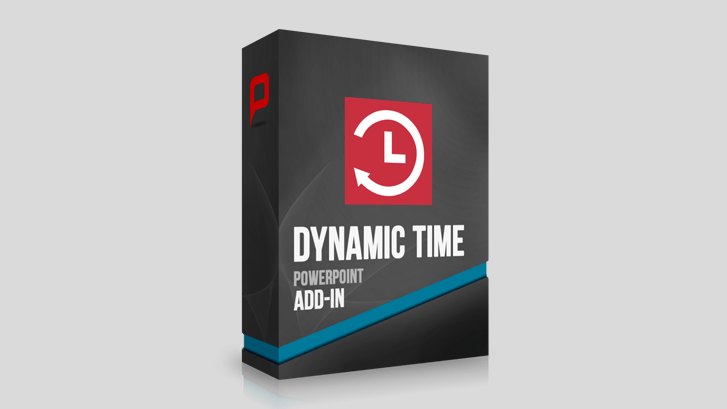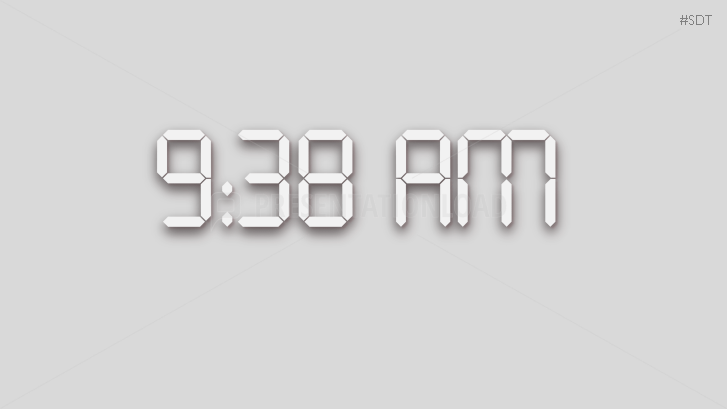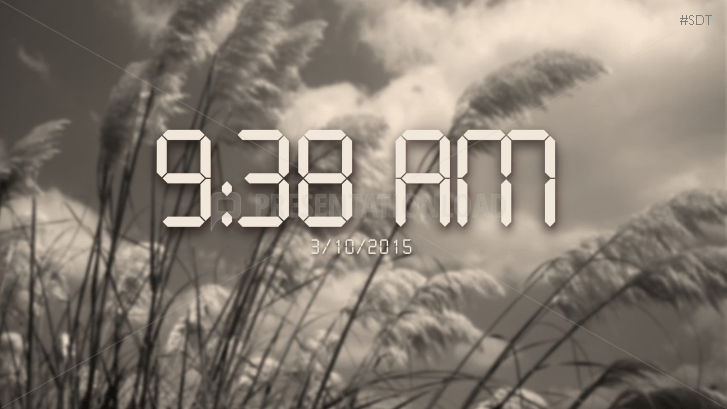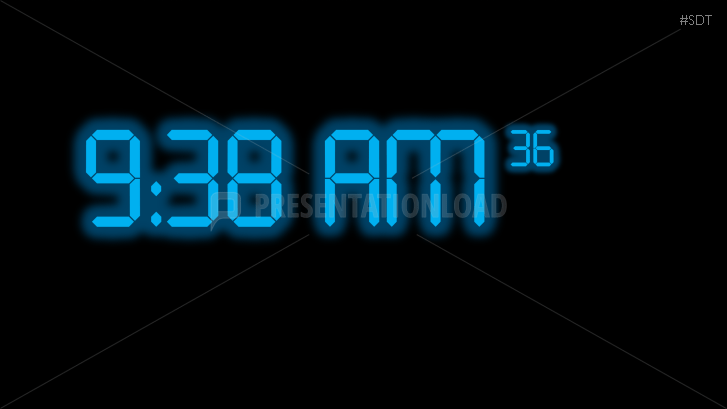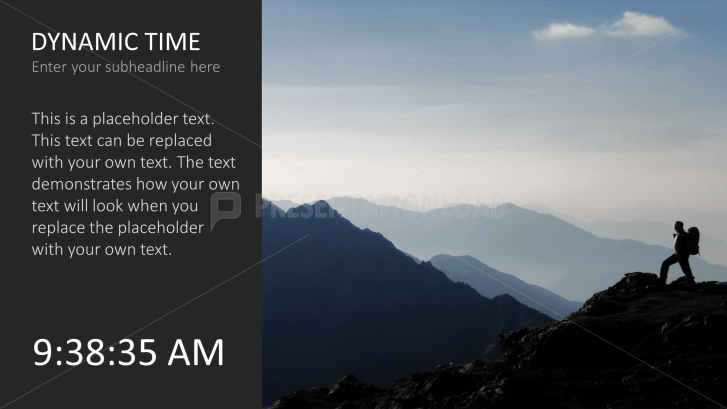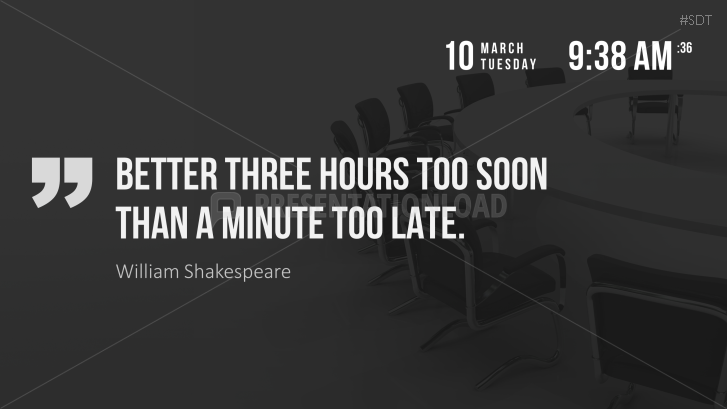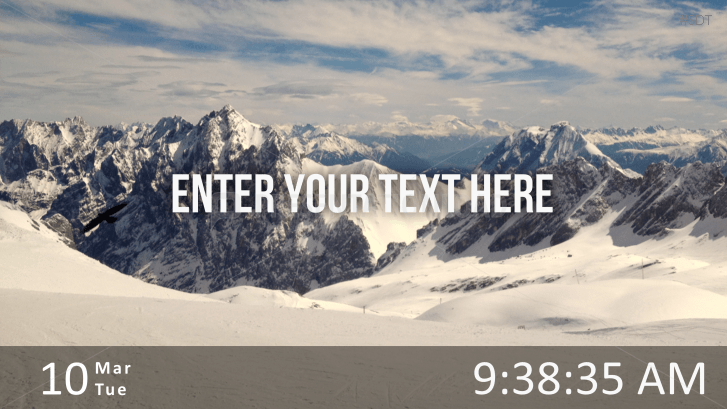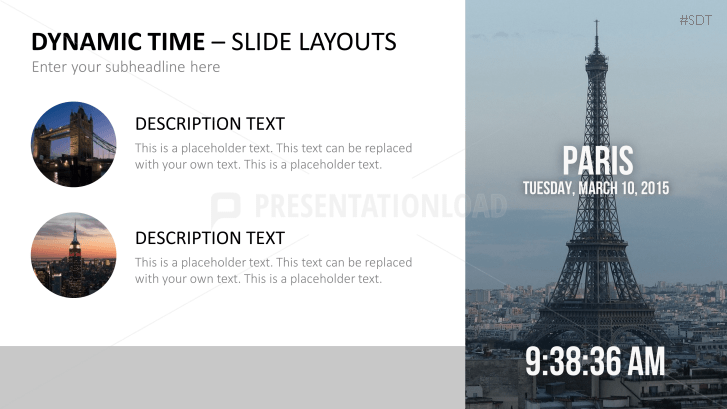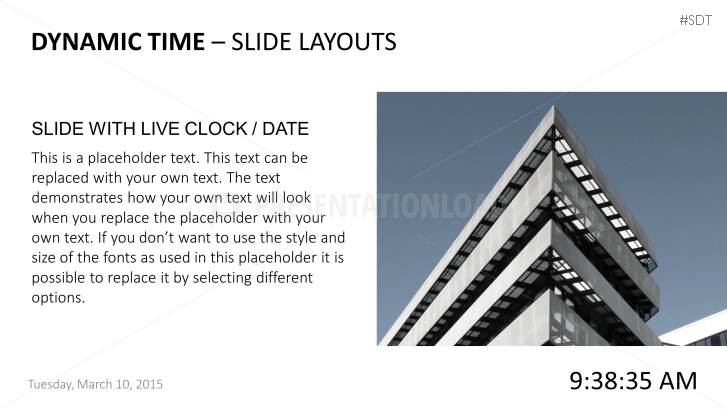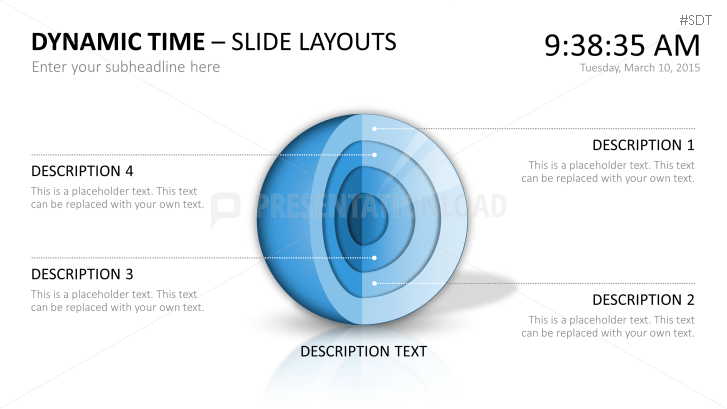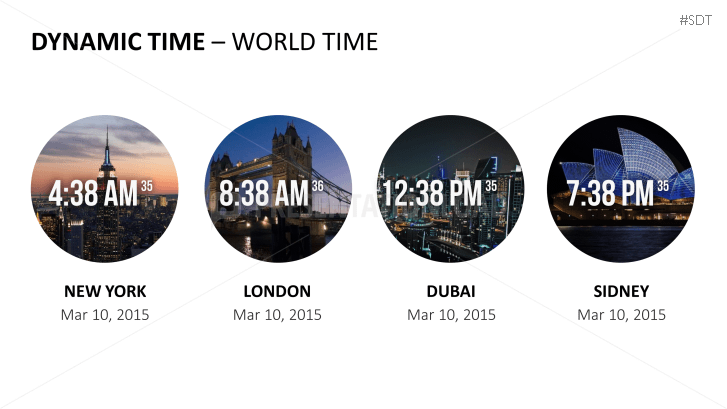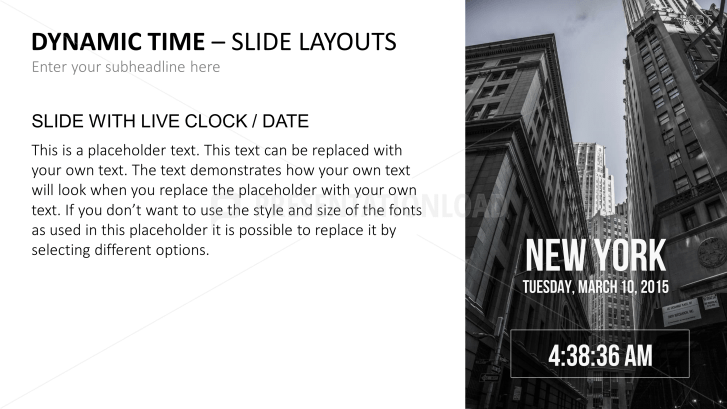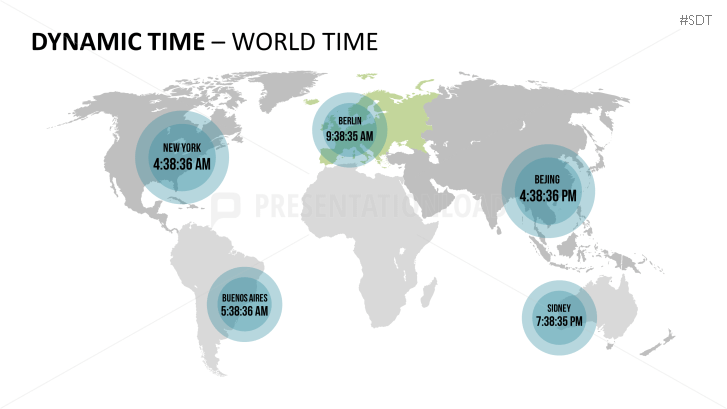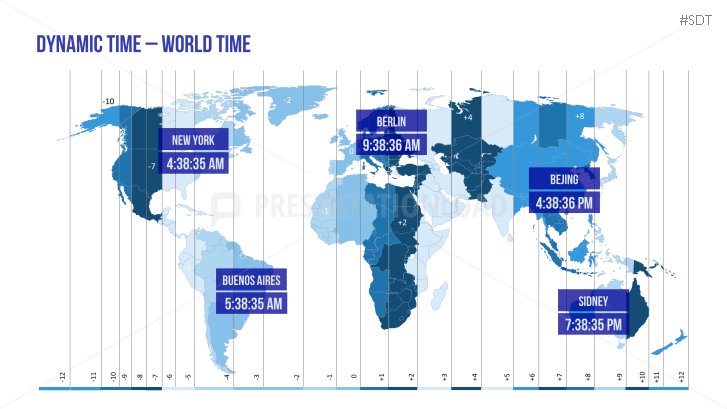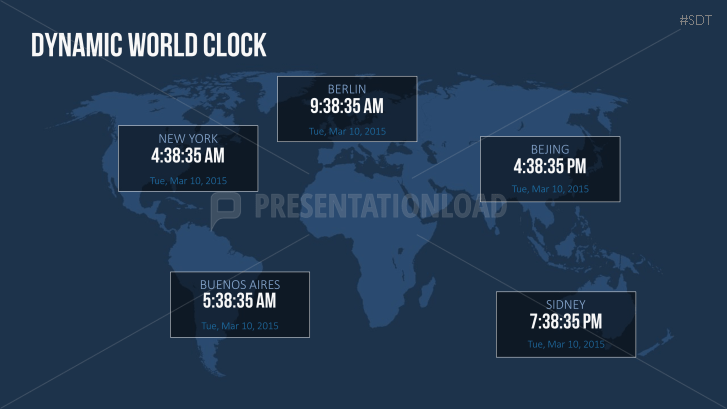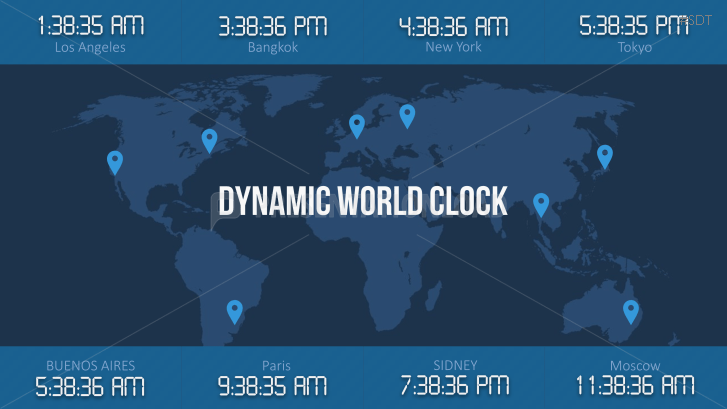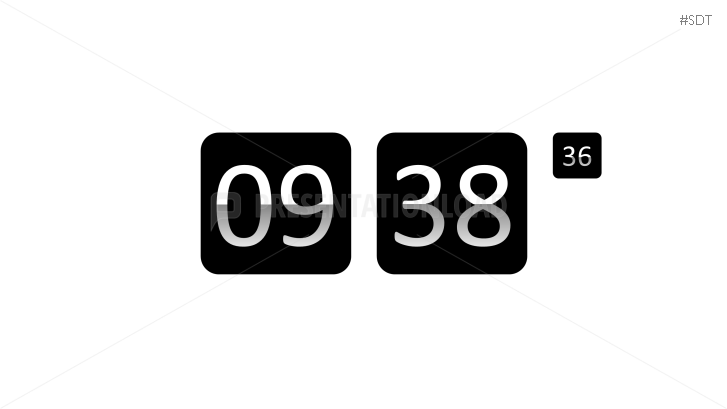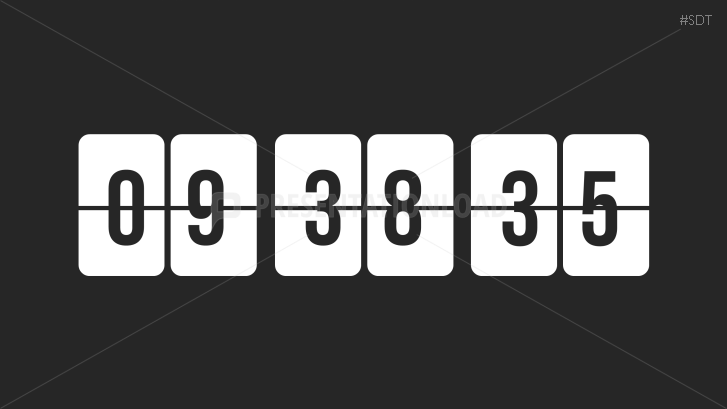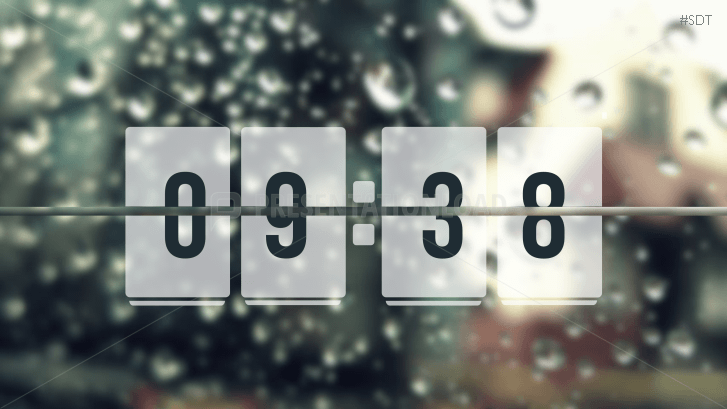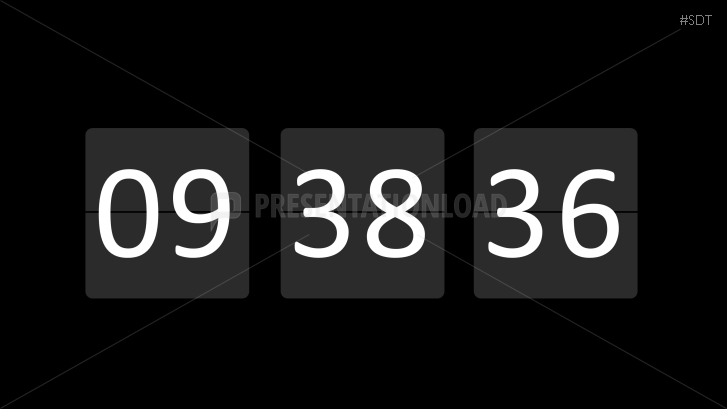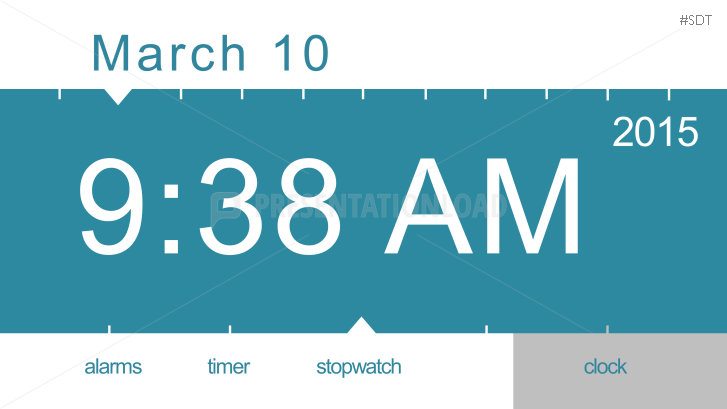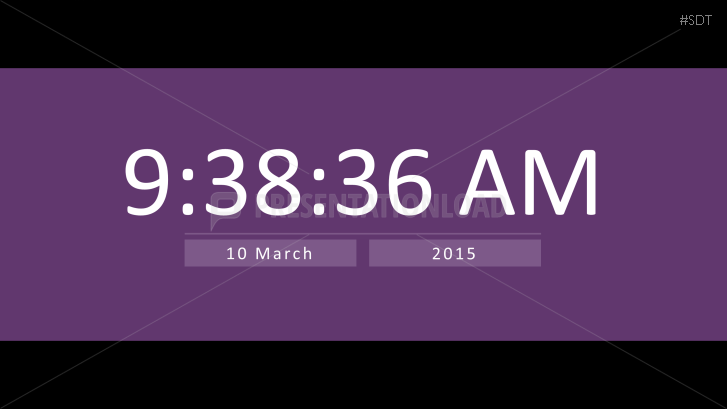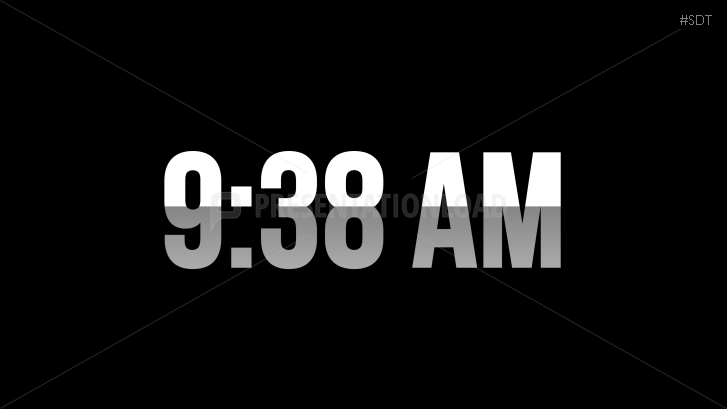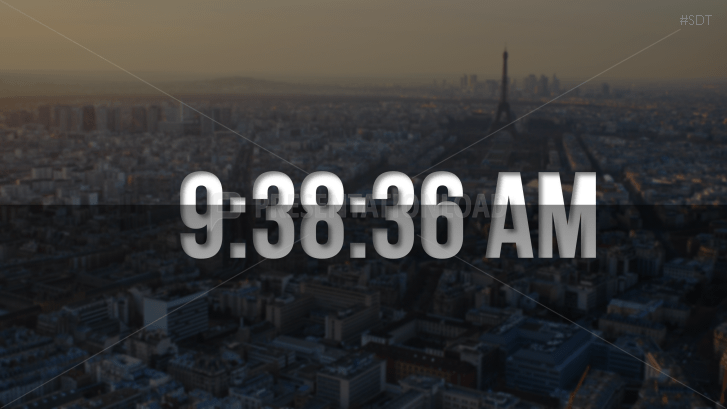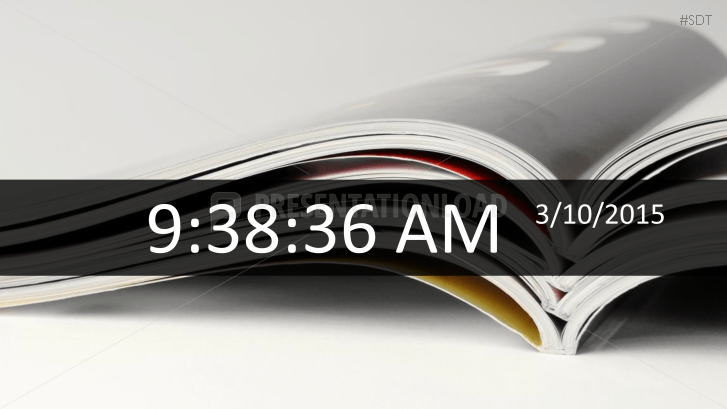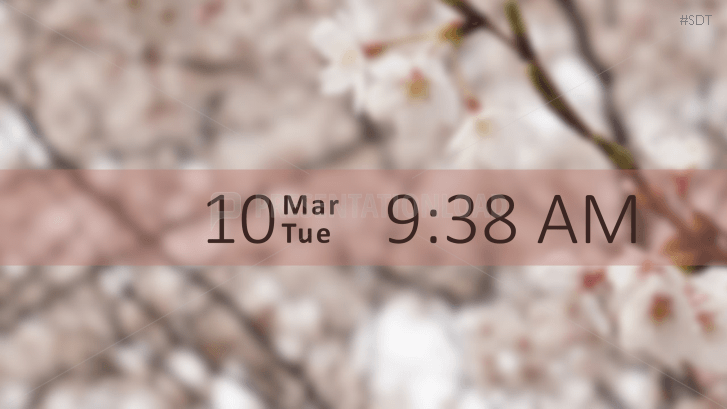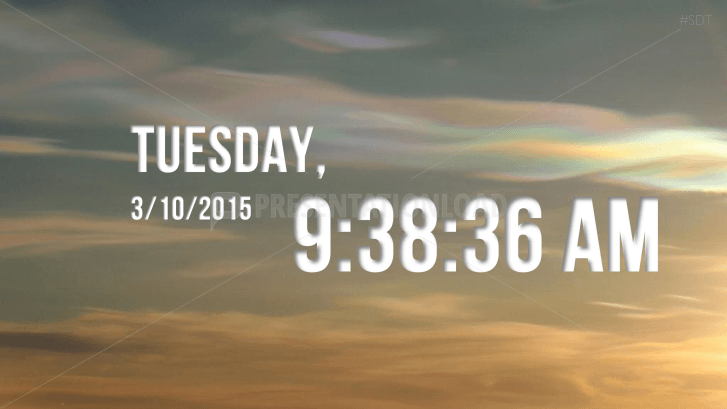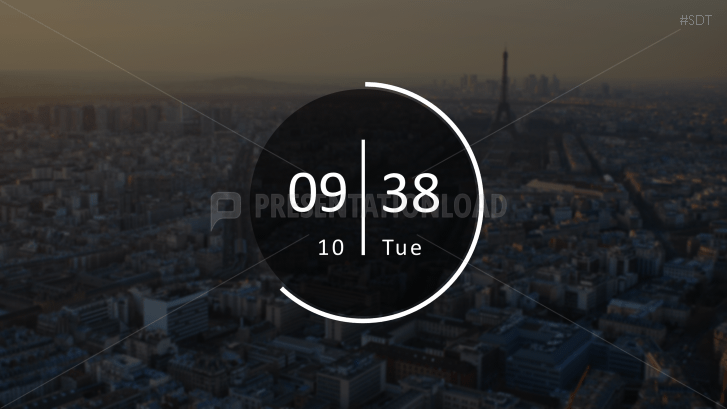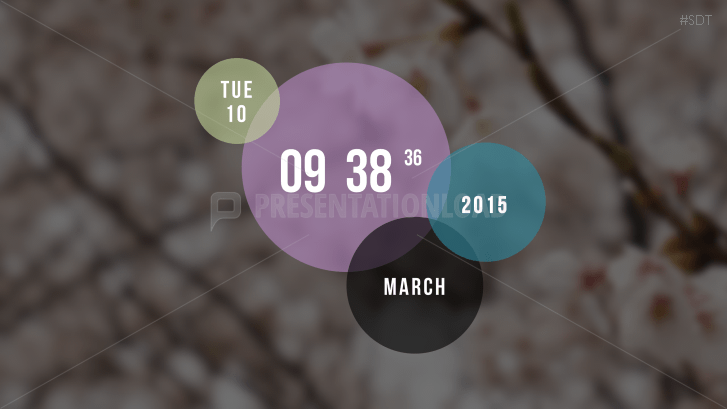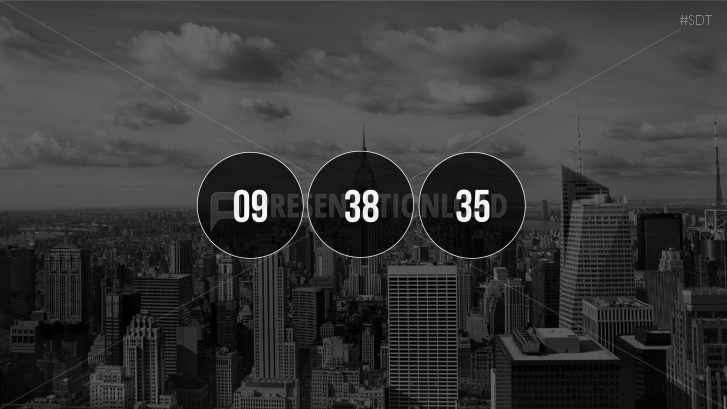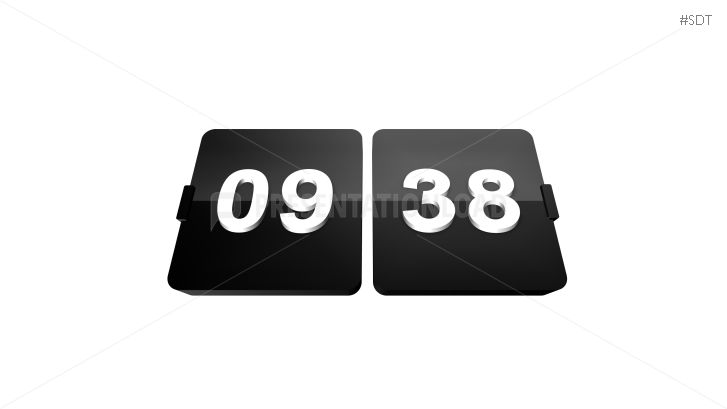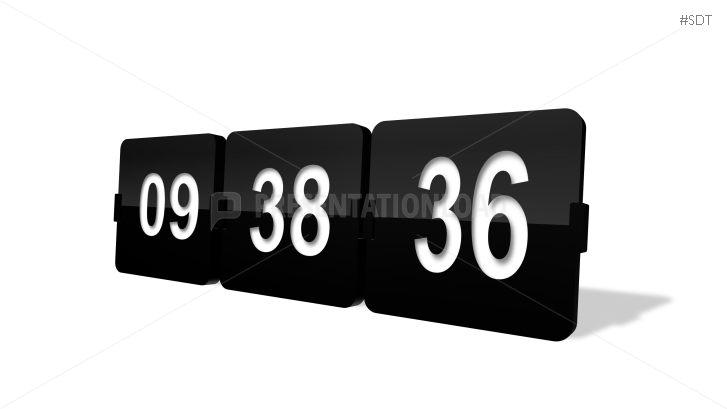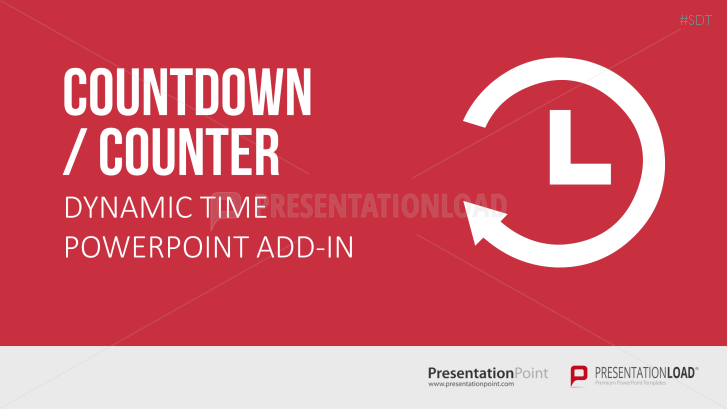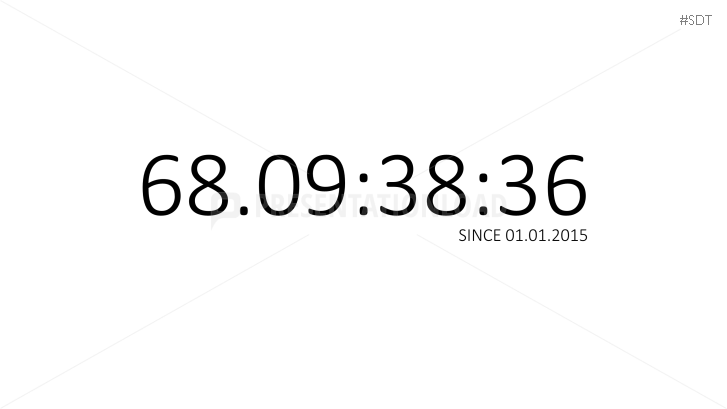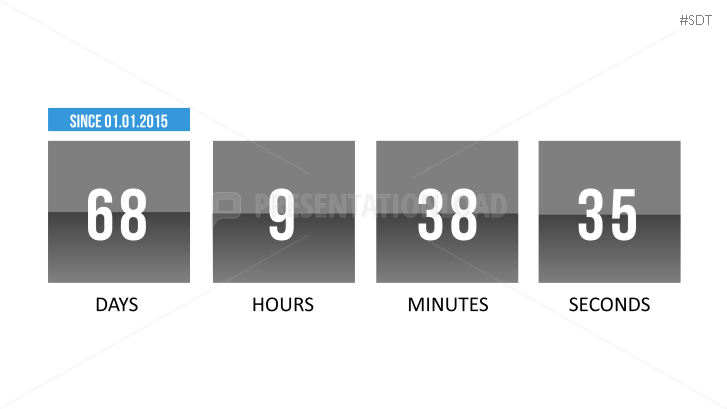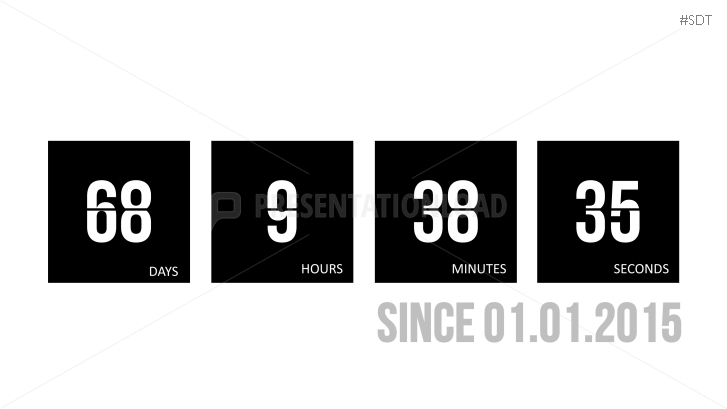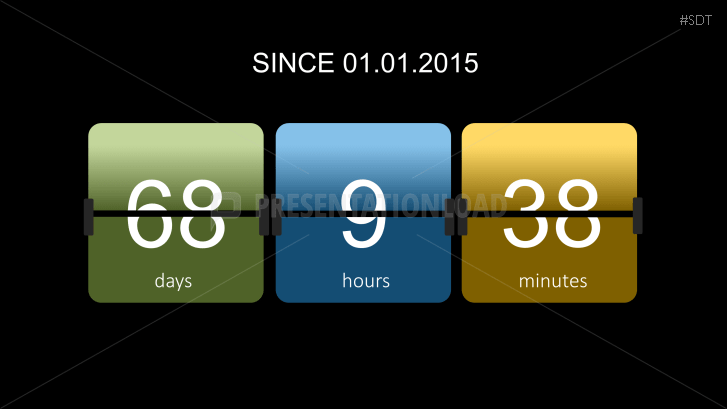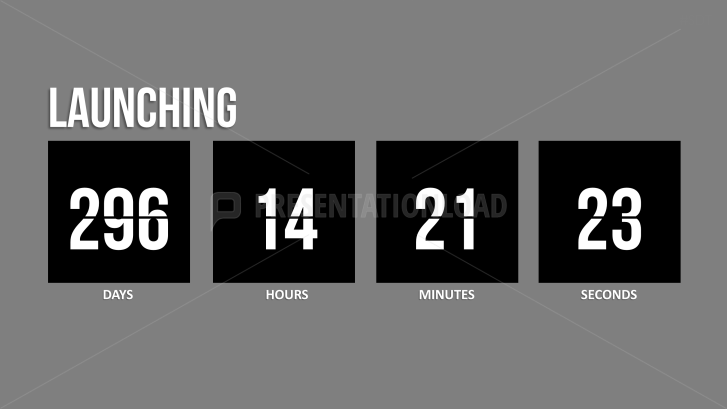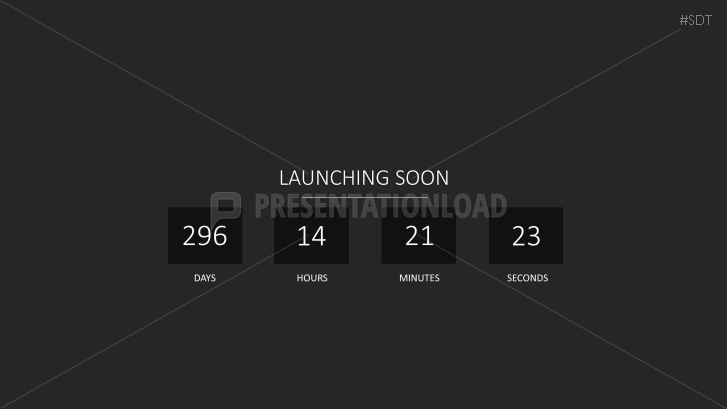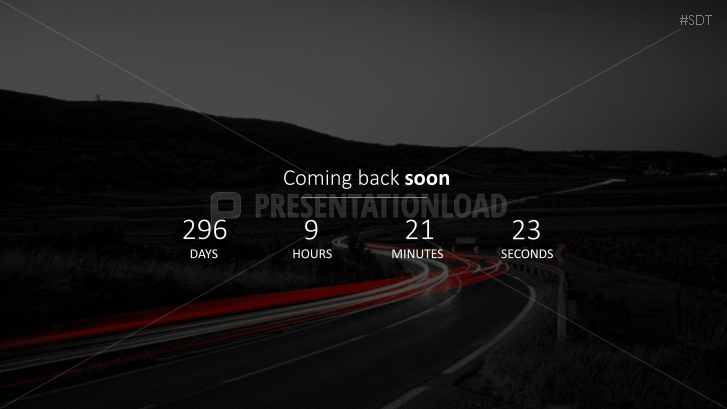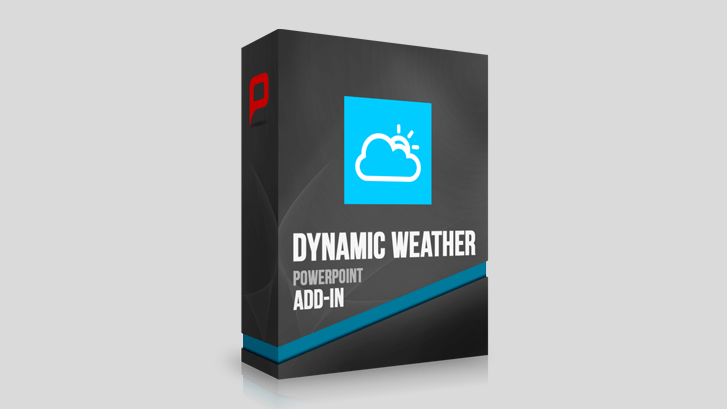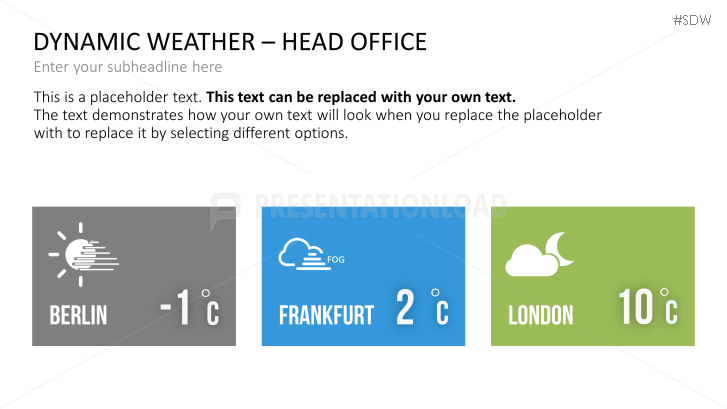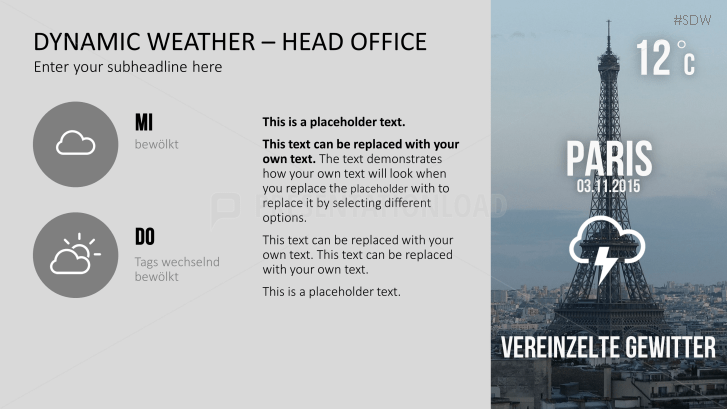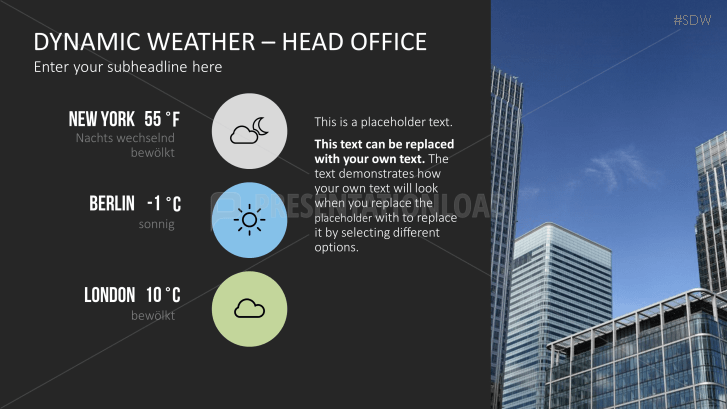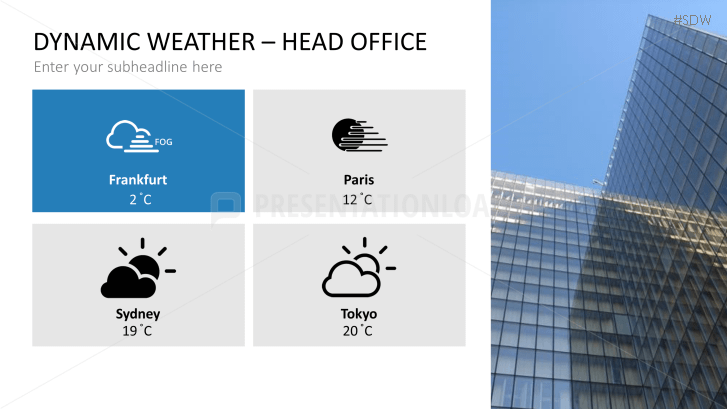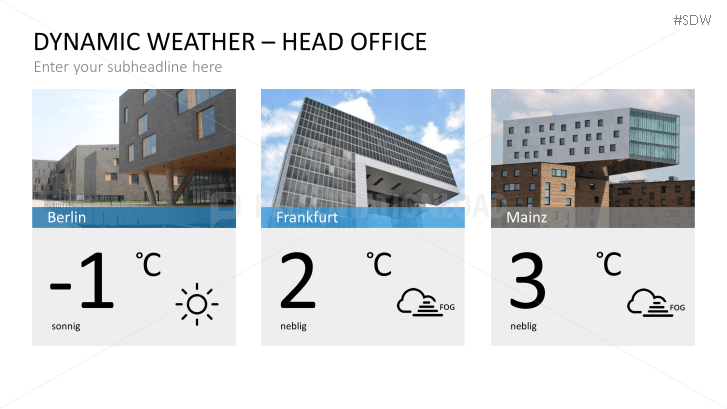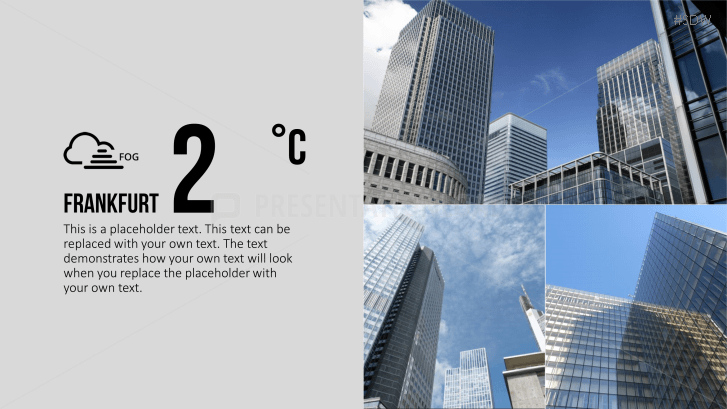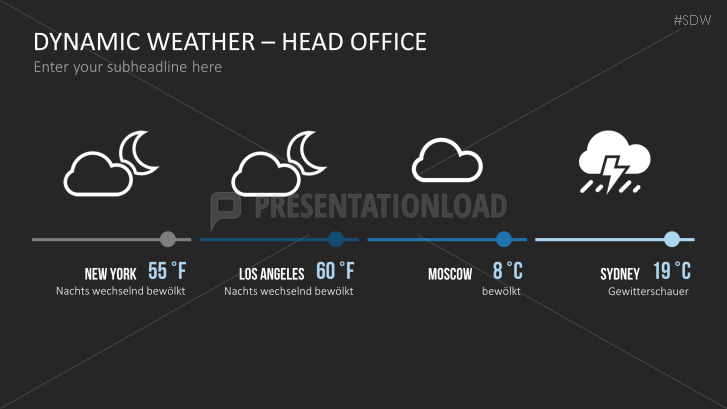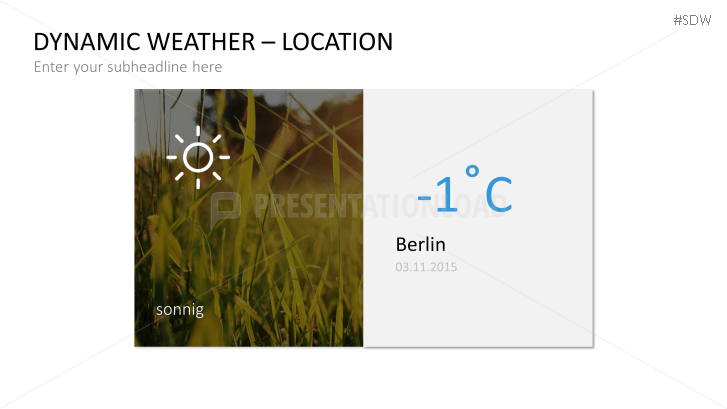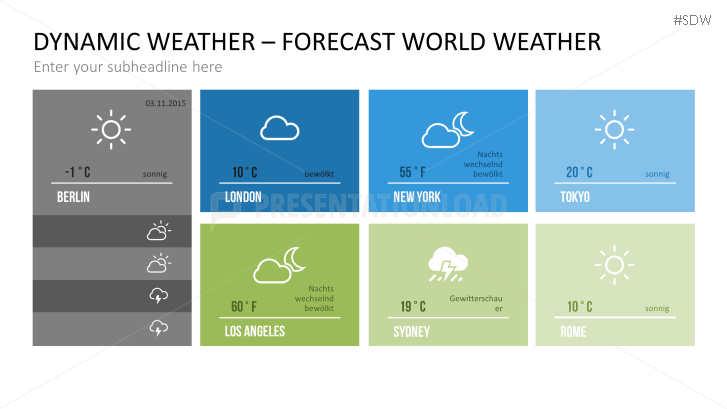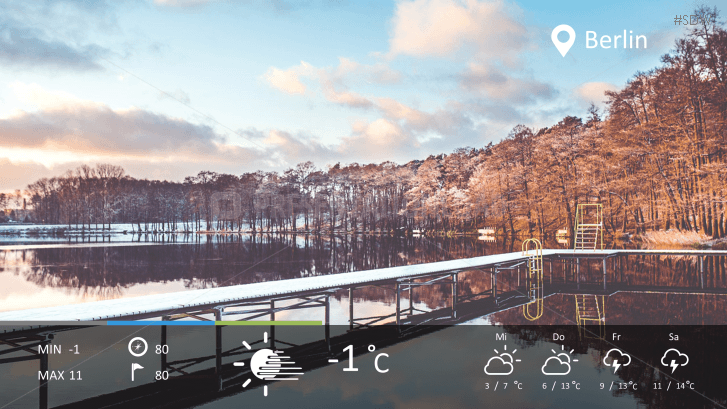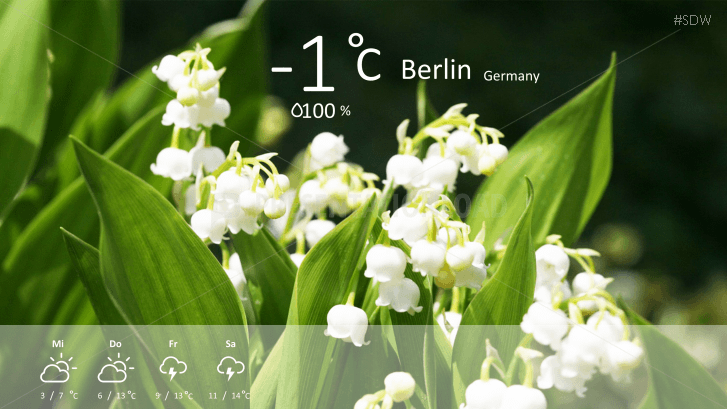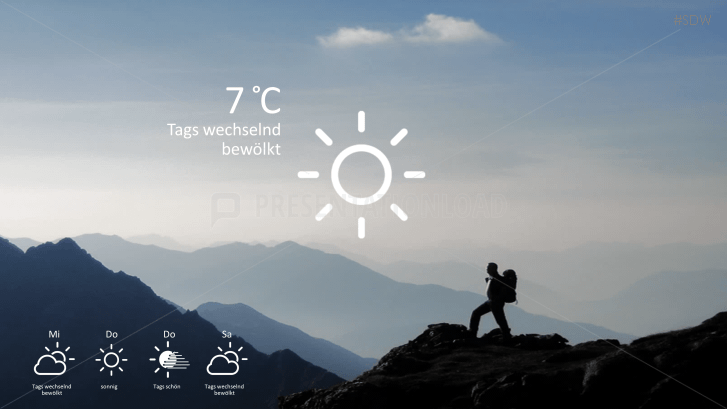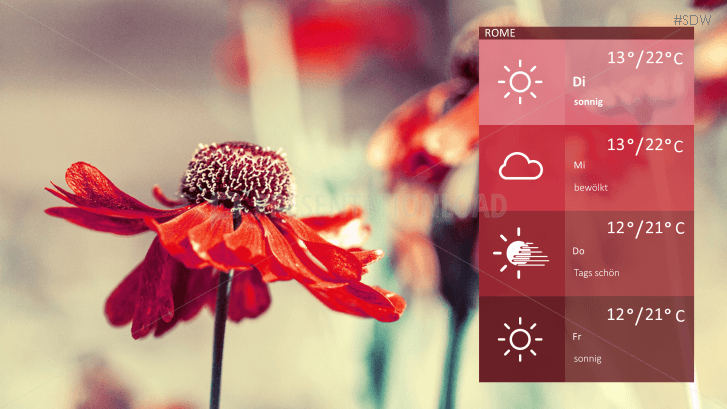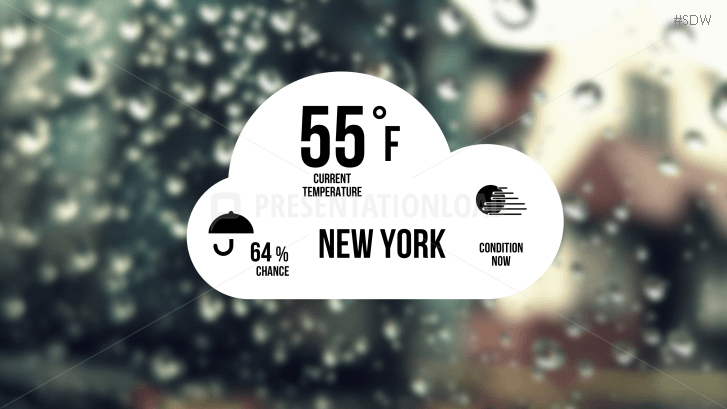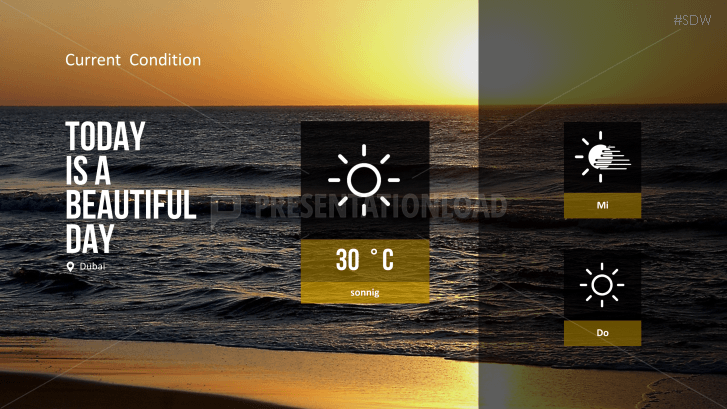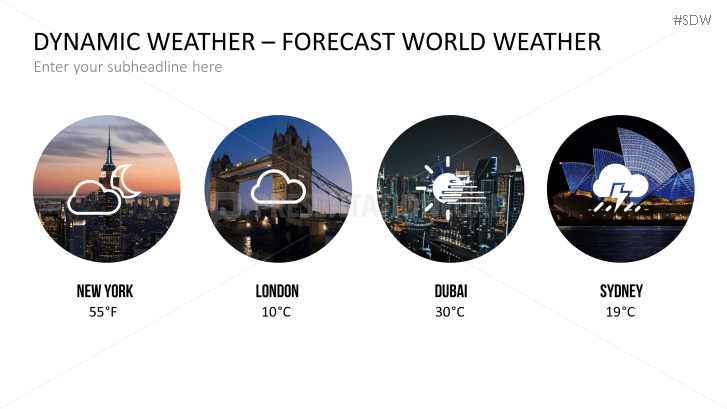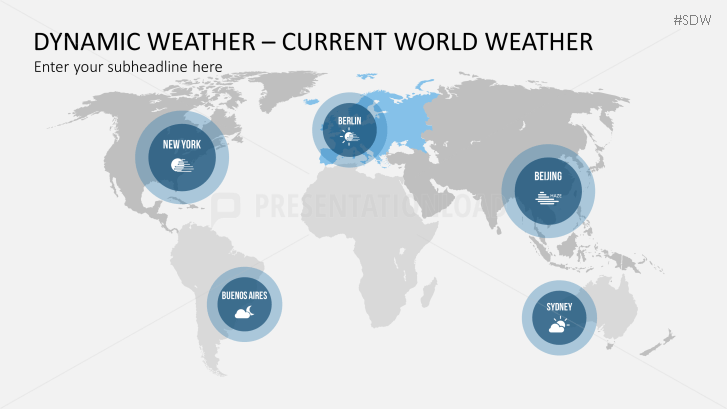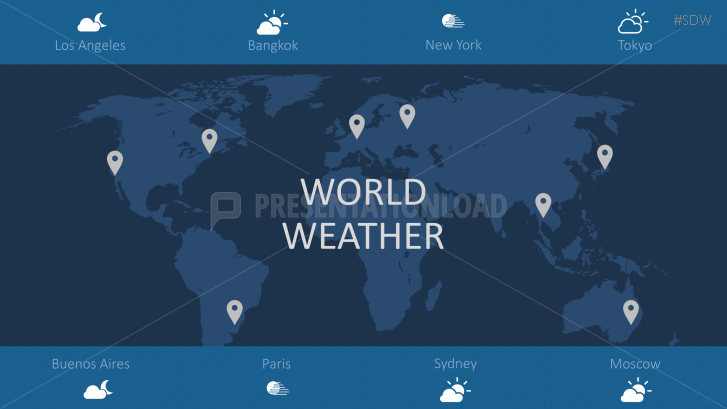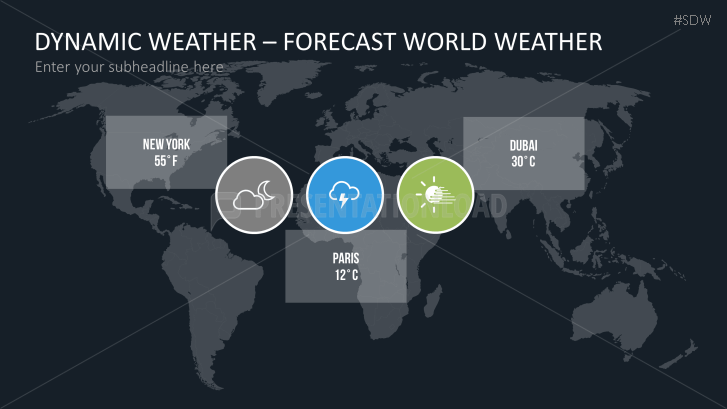 SDN Dynamic News PowerPoint Add-In (28 Slides)
SDT Dynamic Time PowerPoint Add-In (40 Slides)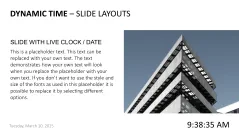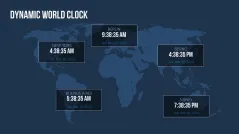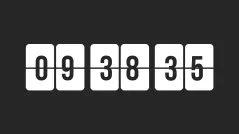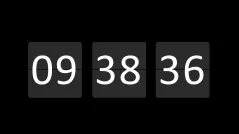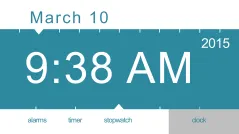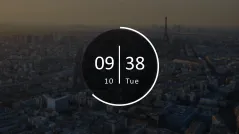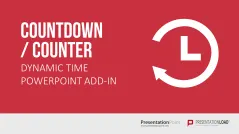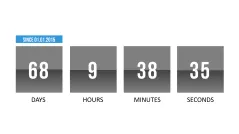 SDW Dynamic Weather for PowerPoint (20 Slides)