10 Types of PowerPoint Slides for Convincing Presentations!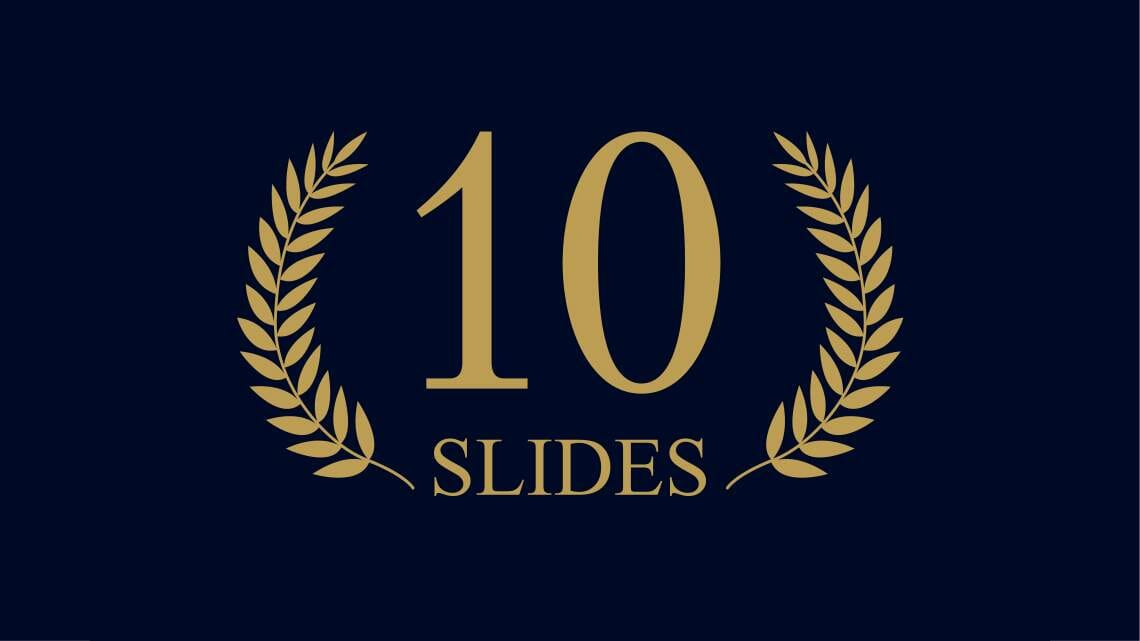 When it comes to creating presentations, PowerPoint is indispensable. Obviously, the most important part of any presentation are PowerPoint slides with the right content to communicate your message.
We'll show you 10 types of PowerPoint slides that you can use in your presentation. We'll also explain the benefits of each slide type and the added value they can bring to your presentation.
PowerPoint slides: Different slide types for your presentation
A presentation lives and dies by its PowerPoint slides and content. Have you ever noticed how many diverse types of PowerPoint slides there are? Text and picture slides usually have different layouts. And this is just the beginning – there are so many more slide types and layouts.
In the following breakdown, we'll show you what PowerPoint slides are out there and how to use them to create a professional presentation!
10 types of PowerPoint slides
1. The text slide
You're sure to have at least one text slide in very presentation. Text belongs in your presentation. This type of slide is unavoidable if you want to simply convey information.
Be sure to use text in measured doses; no one wants to read large blocks of text anymore. Less is definitely more. As soon as you display your slide, your audience will begin to read the text to themselves. This limits their capacity to focus on your presentation.
Use the 5×5 rule or reduce your text to one key message per slide. Click here to find out how the 5×5 rule works and how you can further reduce text.
You can also play with the design of text slides!
2. The picture slide
You're probably no stranger to PowerPoint slides with picture elements. This slide type is the perfect way to underscore your statements and visually enhance your presentation – true to the motto, "A picture is worth a thousand words". Moreover, the right use of images will inspire emotions in your audience and grab their attention.
But just like text, images should be used wisely. Pictures that are meaningless and only used to fill empty slides look unprofessional and out of place. Also make sure to use professional images and avoid stock images as much as possible, as they don't add any individuality.
Take a look at these articles for more information about images in PowerPoint:
3. Introduction and closing slides
These PowerPoint slides belong in every presentation. Whether it's a business or university presentation, introduction and closing slides will bookend your presentation perfectly.
With an introduction slide, you pave the way for a strong start to your presentation. With a closing slide, you summarize the main points of your presentation. This guarantees that by the end of your presentation, these points are clear to your audience and will stay fresh in their minds.
Tip: Looking for tips on how to end your presentation on the perfect note? This post summarizes some effective ways to do just that. We also have helpful tips for kicking off your presentation in this post.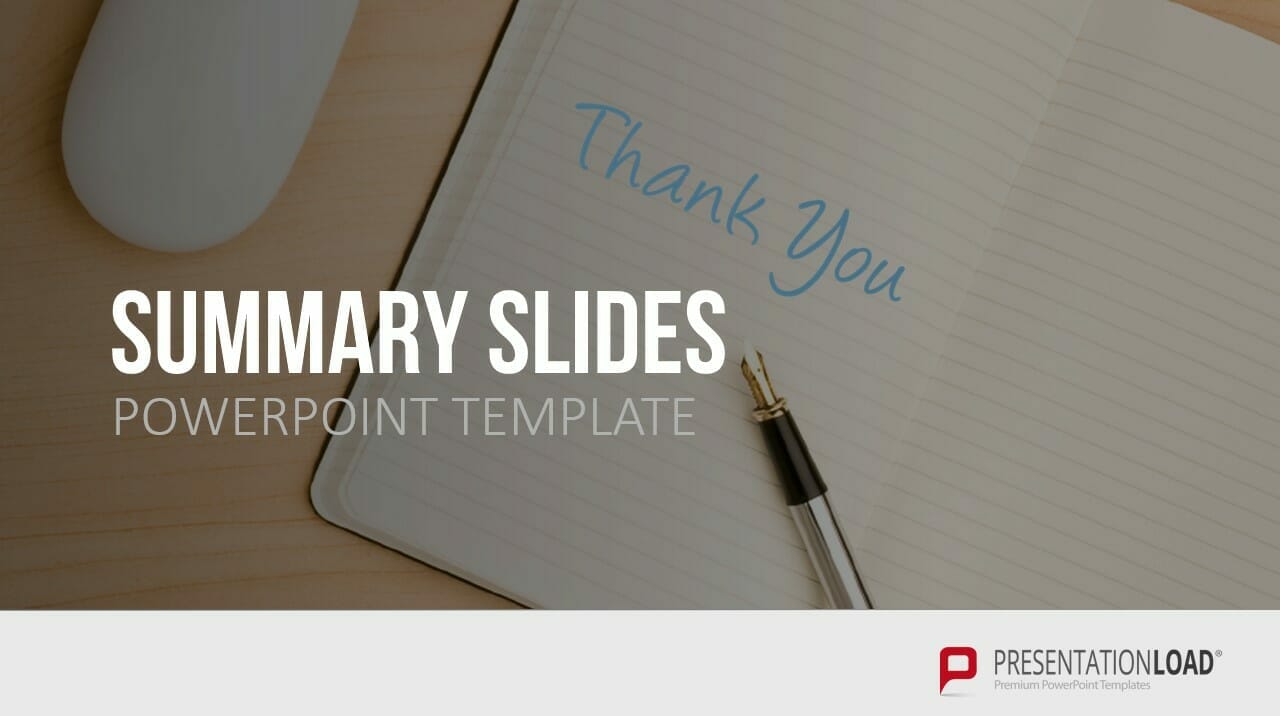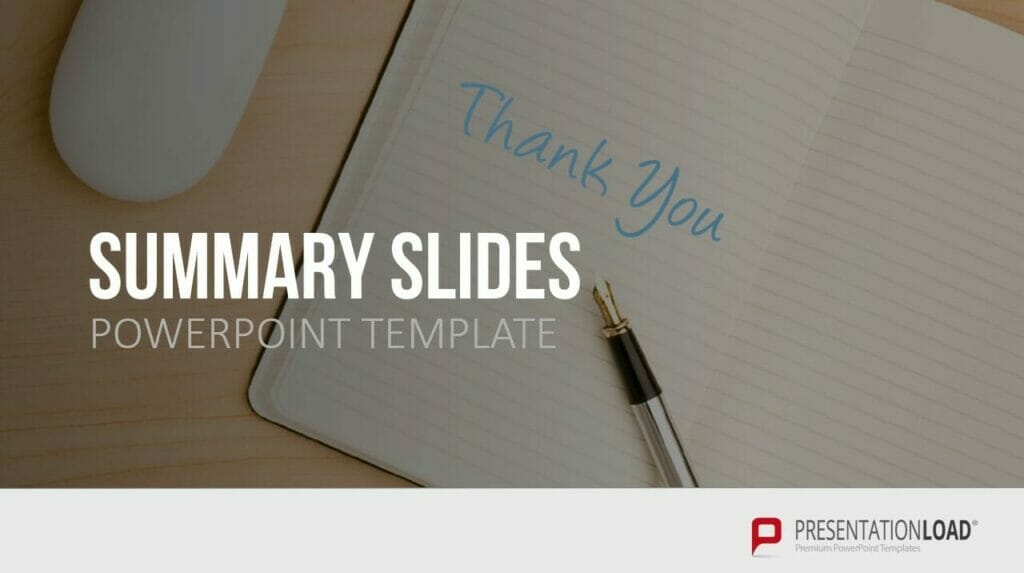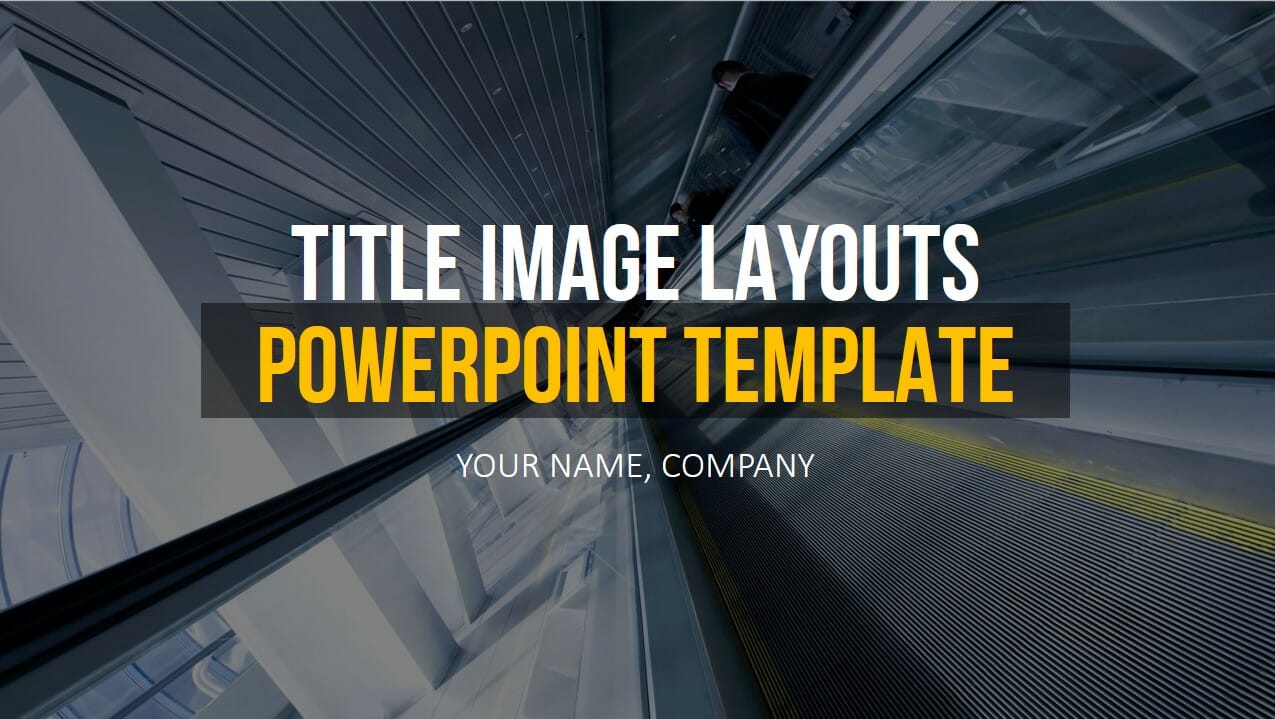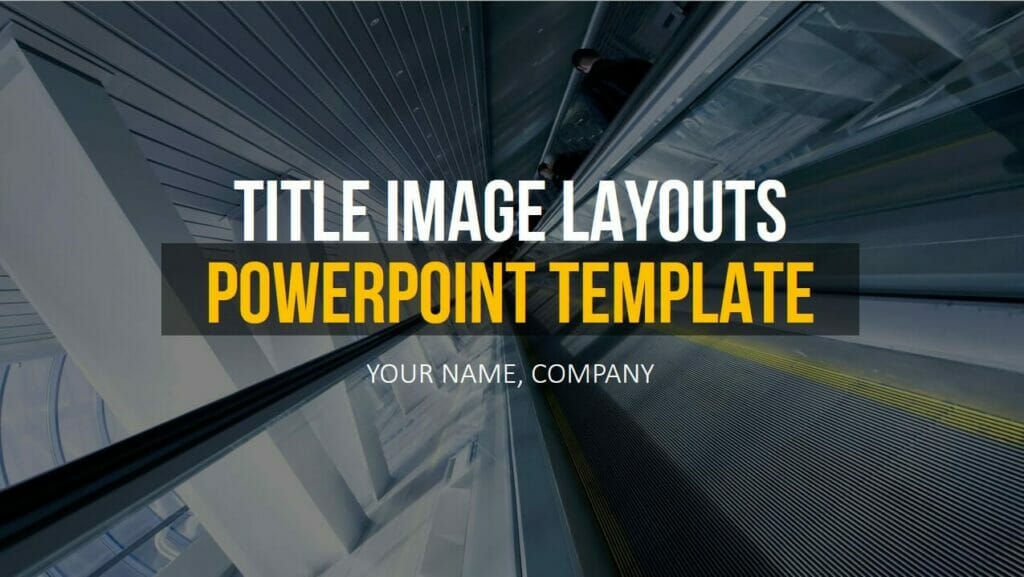 4. The agenda slide
This PowerPoint slide should be included in every high-quality and professional PowerPoint presentation. The agenda slide provides an audience with a brief outline of the presentation's content and structure right from the get-go.
It also provides you, the presenter, with a quick reminder of how the presentation will flow and gets you off to a good start.
This article explains how you can create your own PowerPoint table of contents for your agenda slide.
5. The quote slide
The quote slide is effective and shouldn't be overlooked. As the name suggests, this slide consists only of a quote, usually placed in the center, without any further expository text or images. Quotes are mostly short-form statements of opinion, either personal or from well-known individuals.
Why should you use this type of PowerPoint slide? How will a quote slide support your presentation?
Quote slides support your content. For example, you can use a quote from a famous person (e.g., successful entrepreneur) to support your data and key messages. The truthfulness of the quote also provides weight to your content and supports the veracity of your key messages.
6. Chart and diagram slides
Chart and diagram slides are used often in presentations, particularly in presentations for companies within the financial sector.
Chart and diagram slides are similar to picture slides in that they underscore what is being said. Numbers and data can be clearly presented to the audience using a chart and diagram slide, making the content understandable without the need for any additional text.
Charts and diagrams also add visual appeal and variety to your presentation. By using a diagram, you avoid long blocks of text, which are often less interesting for your audience.
7. The table slide
Similar to chart and diagram slides, table slides visually support your data and facts. They help declutter presentations and clearly convey your messages to your audience.
This type of PowerPoint slide also helps you avoid overly long blocks of text that honestly, your audience won't read anyway.
8. The link/hyperlink slide
Do you want to link to an internet page within your presentation? Maybe to a YouTube video that supports your topic or to an internal website with your products? Links can be used in so many ways in a presentation.
This PowerPoint slide type will also be a positive change for your audience. Calling up a link creates a new visual stimulus, which in turn helps you hold your audience's attention.
Links reinforce your slide content and leave a professional impression on your audience.
Using a link slide can only benefit your presentation. Think about how you can use this PowerPoint slide type effectively for your topic.
9. The animation slide
How about some moving images? With these PowerPoint slides, you'll definitely grab your audience's attention! Animations are visually engaging and offer the audience a welcome change from a presentation's typically static slides.
The broad range of animation options is something you can really use to your advantage. For example, you can focus your audience's attention by making text appear with a click of the mouse. This is especially effective with bullet points. When you display all the bullet points simultaneously, your audience will start reading through them, meaning they'll be paying less attention to you and what you're saying.
Or try using a unique GIF as an animation. You can find out how to do this here.
Other animation options are animation paths, such as flashing arrows, emphasis effects, color effects, etc. Read more about what you can do with animations here.
The important thing with animations is to stick to your presentation style and use them in moderation. A presentation full of flashing slides or pop-up images can be irritating and look unprofessional. Always use animations carefully and sensibly.
10. The call-to-action slide
Even though you may not be familiar with this PowerPoint slide, you should really think about using it in a professional presentation. Especially if your presentation goal is to attract new customers or to sell products.
A call to action – what is it exactly? In short, it's a prompt from a company or presenter to encourage an audience to perform an action. For example, this can be a request on what to do after the presentation (visit an online store to see products, write an email with questions, etc.). You can find more information in this post.
Do you want to make a request or invitation to your audience at the end of the presentation? Then this is the PowerPoint slide for you!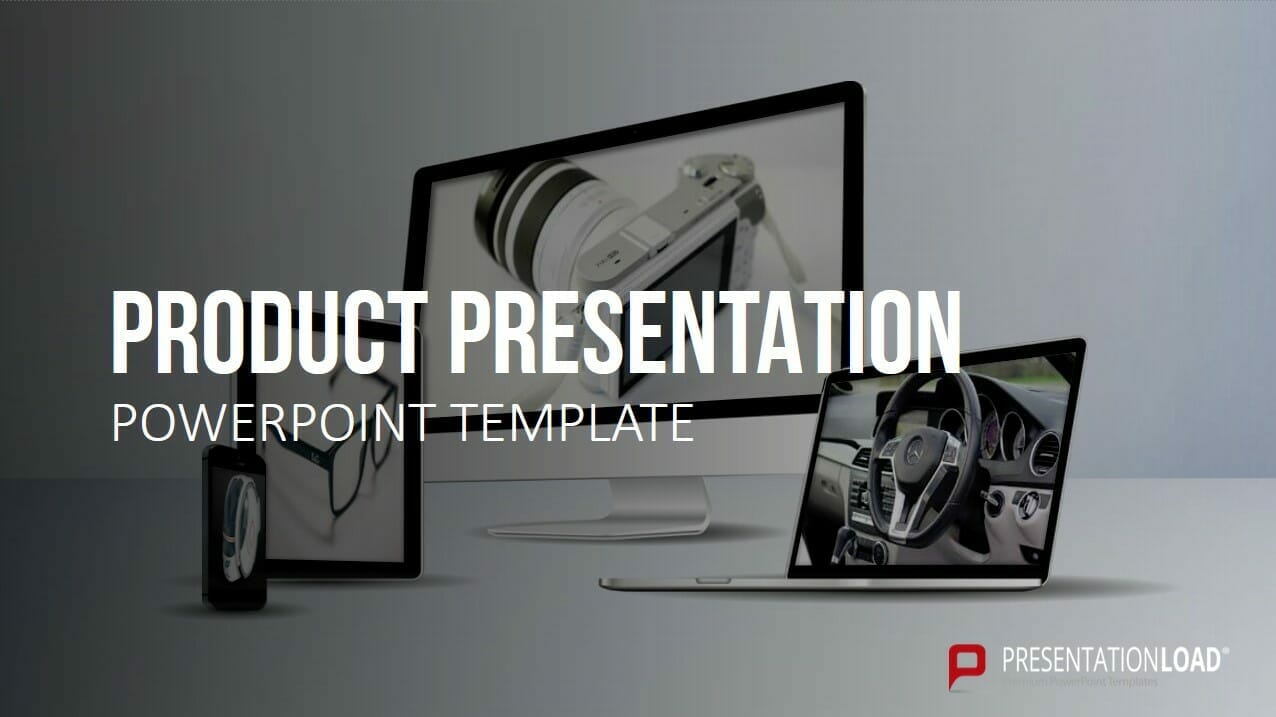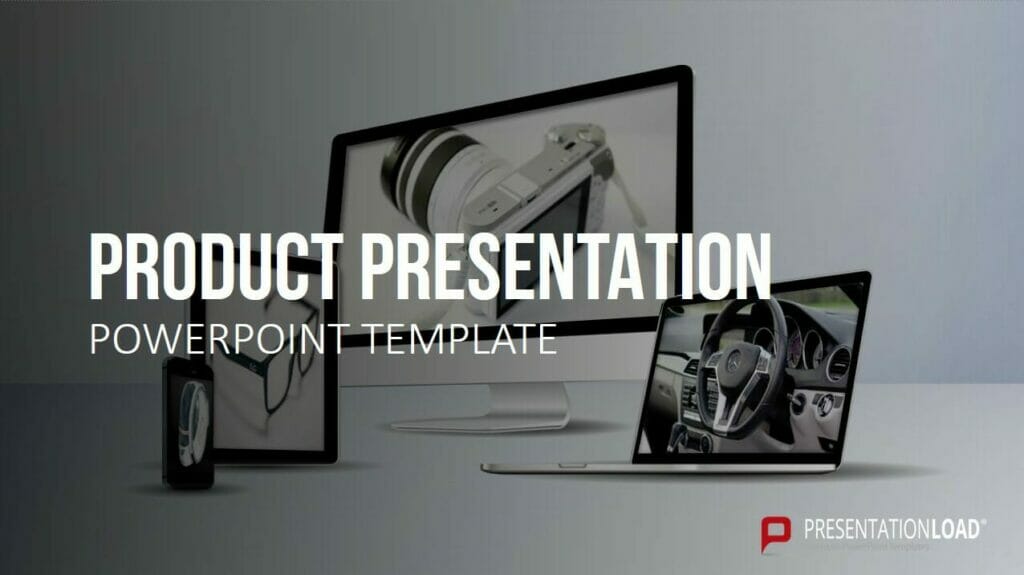 10 Types of PowerPoint slides: So many ways to make your presentation more varied and professional
No doubt you've already used some of the 10 types of PowerPoint slides from our breakdown and integrated them perfectly into your presentations.Maybe it's time to try a novel approach and use a wide variety of PowerPoint slides to suit your topic.
Remember: The PowerPoint slides you choose should be cohesive, especially if you use different slide types.
A variety of slide types will always be a welcome addition to your presentation. So, ask yourself what might be exciting for your audience and incorporate these ideas into your presentation preparation.
Do you have questions about the 10 types of PowerPoint slides in this article or are you looking for PowerPoint help in general? Please feel free to contact us by email at [email protected]. We'd be happy to help you!
Looking to add variety to your slides, but would like to have the work of creating a presentation taken off your hands? No problem. Our team will create a professional presentation for you according to your wishes. Click here to get in touch.
These articles might also interest you: